We first got the look of the Air VaporMax futuristic sole last fall when it debuted at COMME des GARÇONS during Paris Fashion Week. Working alongside NikeLab, designer Rei Kawakubo's modernism synced with the revolutionary Air sole that Nike created. Thus the launch has been very long-waited and the Nike Air VaporMax won't drop until 26th March dubbed by sneakerheads as Air Max Day.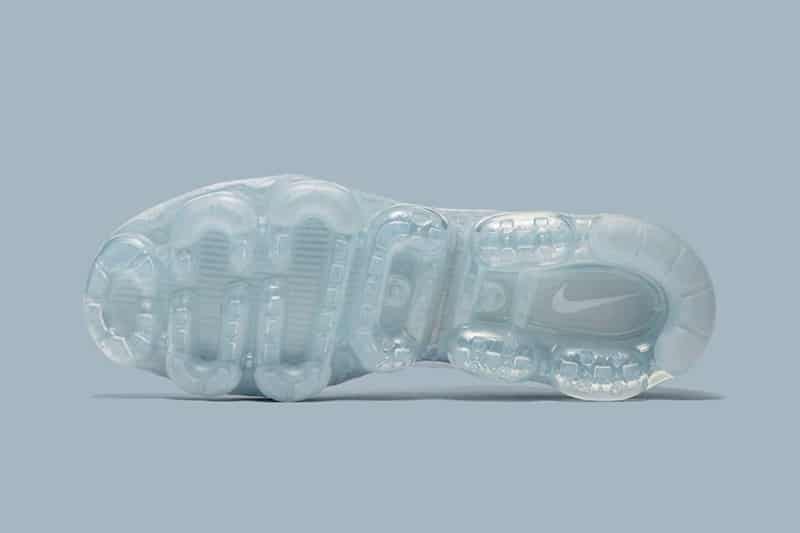 While Nike Air has become something of a fashion stable since they first introduced Air Tailwind in 1979, it is easy to forget that it's actually a running shoe. This is why the release of Air VaporMax is so important. Everything we have seen until now in the line has been heavier and a bit stiffer. Critics have said in the past that sneakers are being worn for fashion now, not for sport, but the Air VaporMax is not just a serious running shoe, technology has finally caught up with the vision of Nike.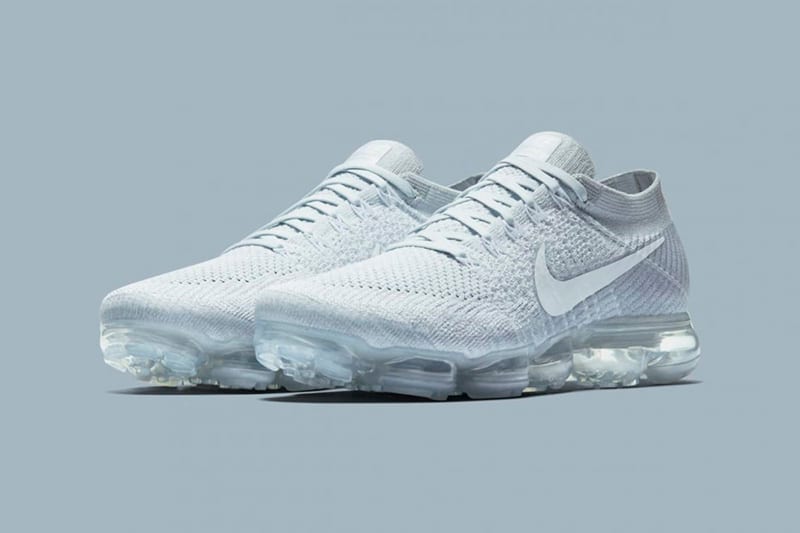 In the midst of London Fashion Week, we got the chance to see the upcoming Air VaporMax models and speak to Product Manager Rory Fraser.
"We really wanted to test the shoe through the lens of running, to make sure that Air VaporMax really works for runners. The love affair with Air Max and running has always been a bit disjointed. The challenge of the team was how to maximize the sensation of air" Fraser said. "The shoe is now incredibly light and flexible, that reduces the issues that people had with it before being a running shoe."
Fraser explained that design is at the core of what separates Air VaporMax from past Air Max design. With the Flyknit upper atop the air bag with an integrated outsole, they have reduced the layers between the foot at the Air unit. Previous models had from eight to seven layers, VaporMax has only four. The new design defines a whole new aesthetic seeing the Air unit stand alone.
With first appearances, it does look like you are walking on air.
Speak to anyone and everyone has a favourite Air model. To celebrate the long-awaited Air VaporMax, Nike will also be releasing a mix of retros, remixes and innovations throughout the month of March.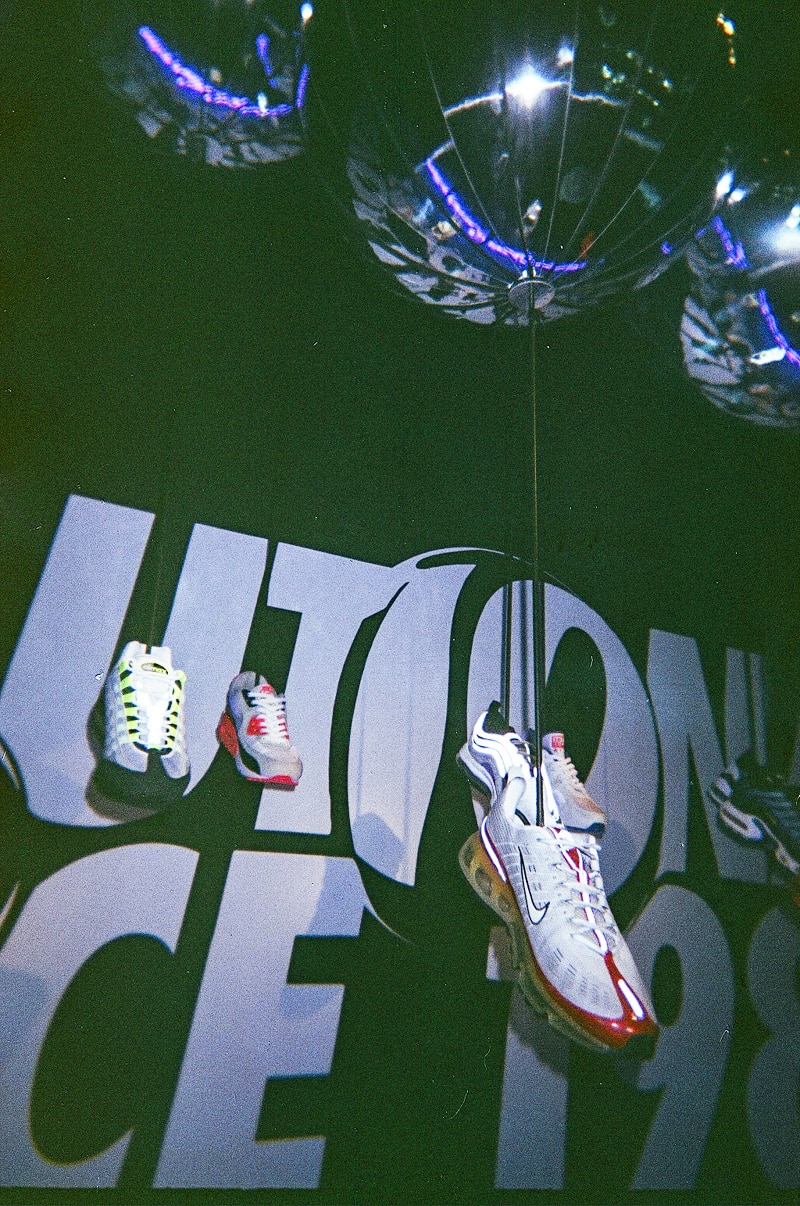 The Nike Air VaporMax drops on March 26, known by sneakerheads as Air Max Day, and will retail for $190.