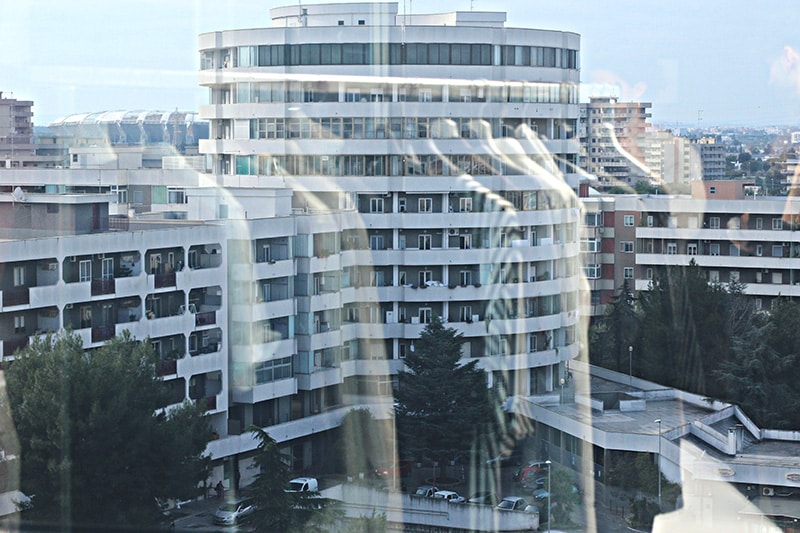 Born in the South of Italy, as a child Vito dreamt of becoming a football player like every other kid, but then decided to let it go to follow his growing interest in fashion. After taking private sewing and design courses in his hometown, he briefly joined a local company but didn't really like their products. So, without thinking twice about it, he created his own label back in 2016. A more Made in Apulia than Made in Italy brand, as he likes to say, built on three pillars: quality, comfort and being alternative.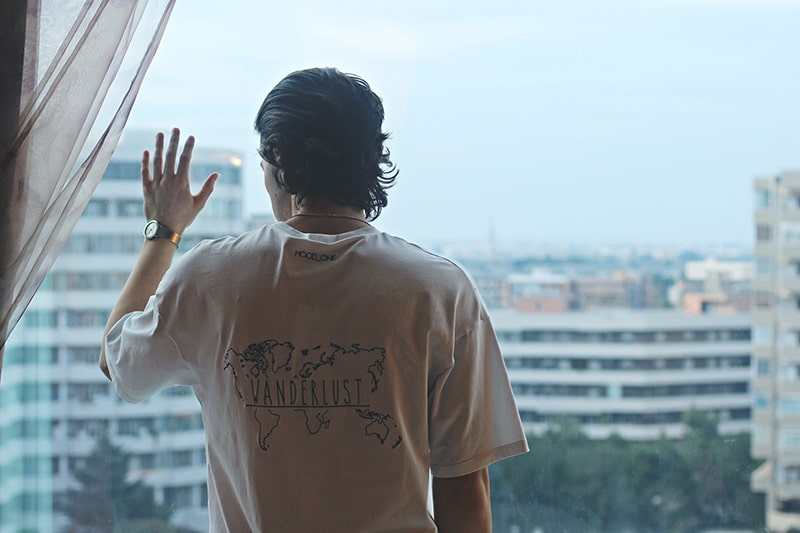 Hi Vito! Where do you come from exactly and which is the best childhood memory of your homeland?
I was born in Noci, a small town of 20,000 people close to Bari. I have splendid memories of my childhood and I couldn't pick up just one. Many include my family, from the long lunches we used to have at Christmas to our getaways in the country, others are about the wonderful nights out with my friends.
Where do you live now and which is the place you go to find inspiration there?
I still live in Noci, where Mood One is made. I honestly take inspiration from my own mind, but there are a lot of places that nurture my imagination: from the beautiful beaches we have here to the old districts in every city – the one in Polignano a Mare among all – the famous Trulli di Alberobello or the Castellana Caves. Apulia is a land of art and amazing food and the people living here have an excellent taste in clothing.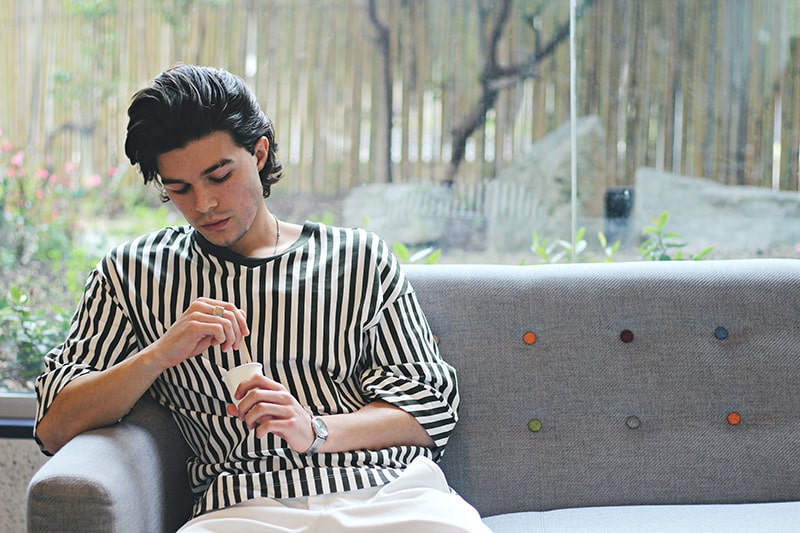 How did your interest in fashion started?
It doesn't have a beginning. Fashion has always fascinated me. When I was a child, I used to go shopping with my parents and it was always me who choose what clothes to buy instead of my mother.
Mood One: how did you pick this name out for your brand?
It comes from the word 'mood', while the word 'one' stands for 'the first thing people want to wear'. I wanted it to give a sense of safety, strength, and personality. It's an easy name to memorize and visually powerful so, after doing some research, I knew it was the right one.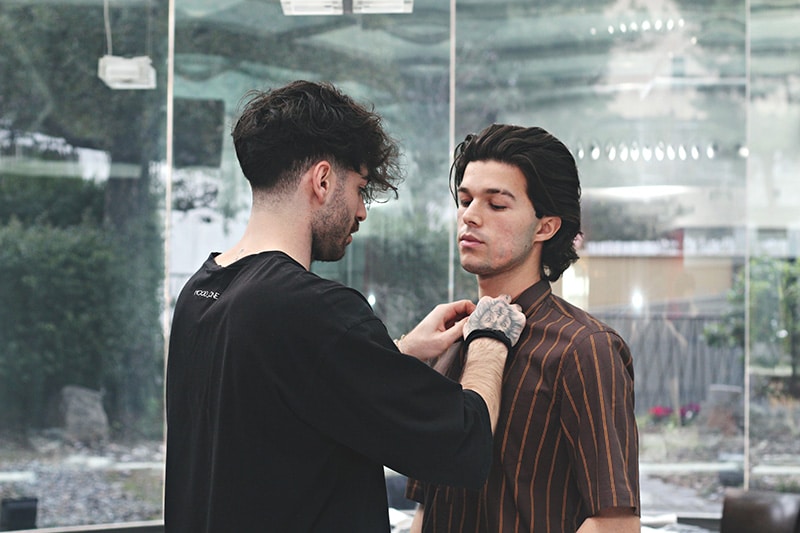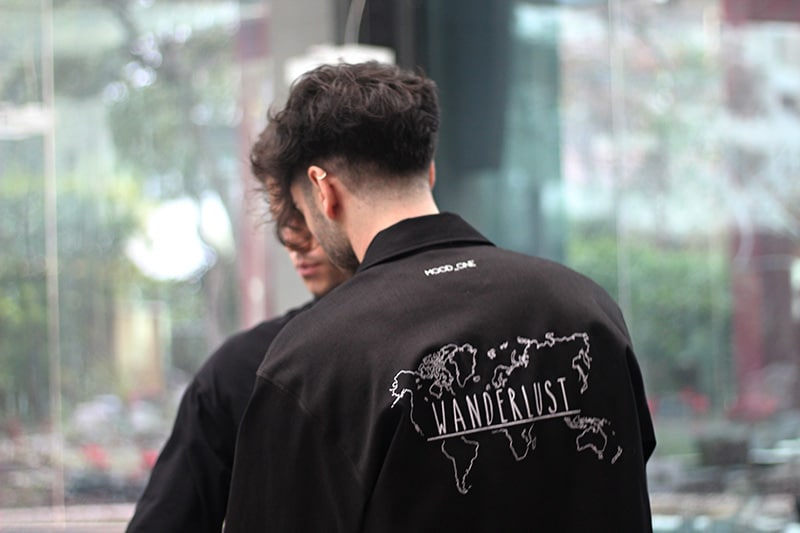 What about the embroideries you use in your collections?
Embroideries are what for me make a piece truly precious and I prefer them rather than prints. Prints fade over the time, while embroideries don't.
What is your relationship with the clothing tradition?
My brand is Made in Apulia, and I rely on the best laboratories. Yet, my clothes differ from the classical wardrobe. The first time I approached these suppliers they were surprised because they were used to create more traditional garments. Yet, they accepted to collaborate with me on the Mood One project.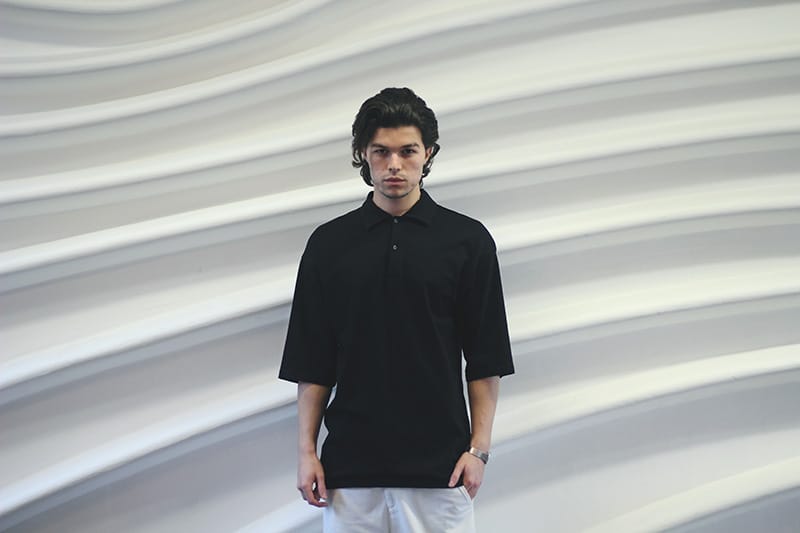 Your SS18 collection is about travel. So, what is the thing about discovering other places and cultures that intrigue you the most?
It is the most beautiful thing in this world and gives you the opportunity to grow. When traveling you meet new people and get to know their cultures while understanding another point of view and to me, it means opening your mind. People that travel live better, know more and see things from a different perspective.
Which is the first thing you do when you arrive at a new place?
The first thing I do when I get to a new place is… going straight to my hotel (just kidding!). I try to live each moment at best and to enjoy the most of the experience, from visiting museums to mingling with people. I'm a very outgoing guy and most of the times I travel by myself because this is how you meet new friends.
Which is your most memorable trip and why?
I'm still young. I traveled, but I probably have seen only the 10% of the places I'd like to visit. A worth to mention adventure is when I joined my brother in New York. He lives there and this gave me the chance to experience the city not as a tourist but as someone actually living there.
I am also very attracted to Africa. I would love to volunteer and see that part of the world because I think it genuinely helps you cleanse yourself from a lifestyle based on appearances and social media. I think there is where you can understand what the real values of life are. It is just a thought, but I do hope to soon live this experience to prove it.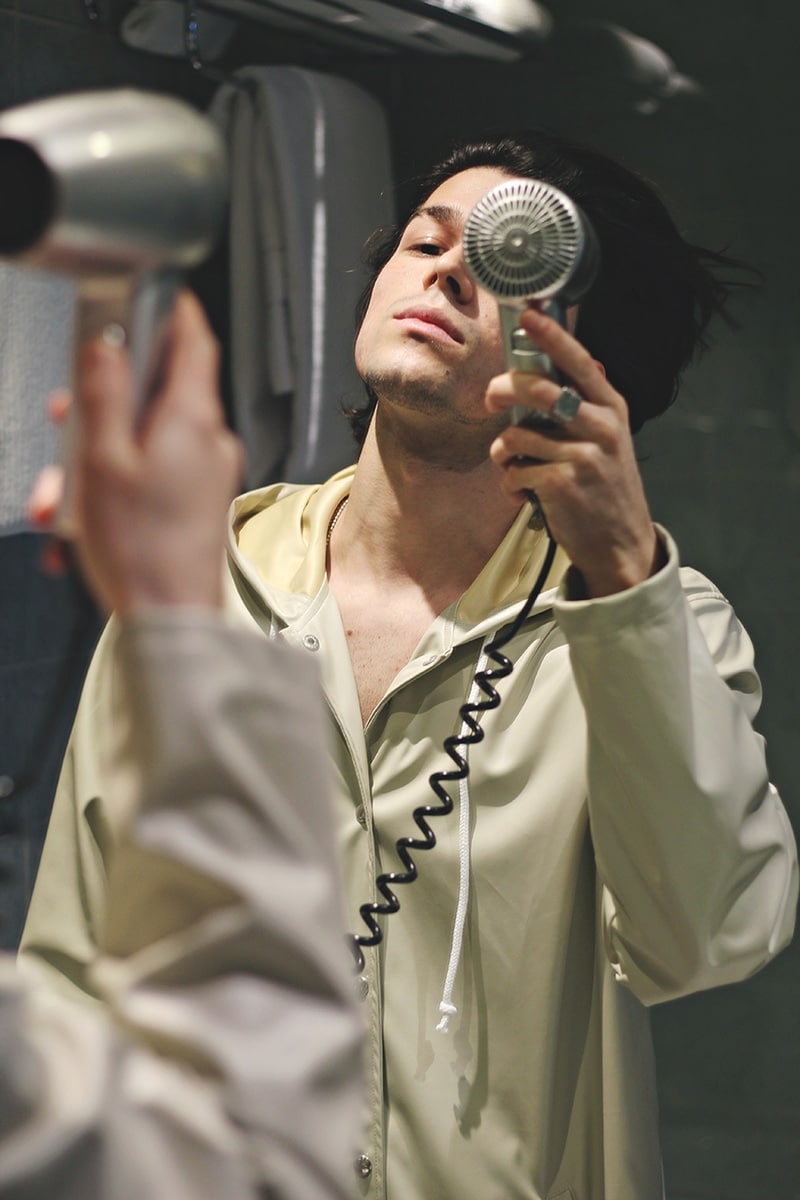 What are the key pieces of this SS18 collection?
The big black denim jackets with the embroidered planisphere and the word 'wanderlust' printed on its back and the green four pockets 'Work Jacket' have been the most successful pieces of the collection until now, together with the oversized striped t-shirt and the shirt with reverse and big pockets on the side.
You shot the collection at the Hi Hotel Bari: why did you choose this location?
The Hilton Hotel conveys the sense of travel, and I chose this one in particular because of the enormous windows in each bedroom from which you can see the city of Bari, my city. So I brought travel together with the idea of the native land. The message I want to share is that no matter how much you travel, you cannot forget where you come from.
Who's exactly the 'Mood One man'?
Someone who doesn't try too hard to look good, and only needs a t-shirt and a pair of shorts to be different and in each Mood One piece there is always something original and recognizable. He is an urban man but elegant at the same time.
Photographer: Margherita Gigante
Model: Simone Magno