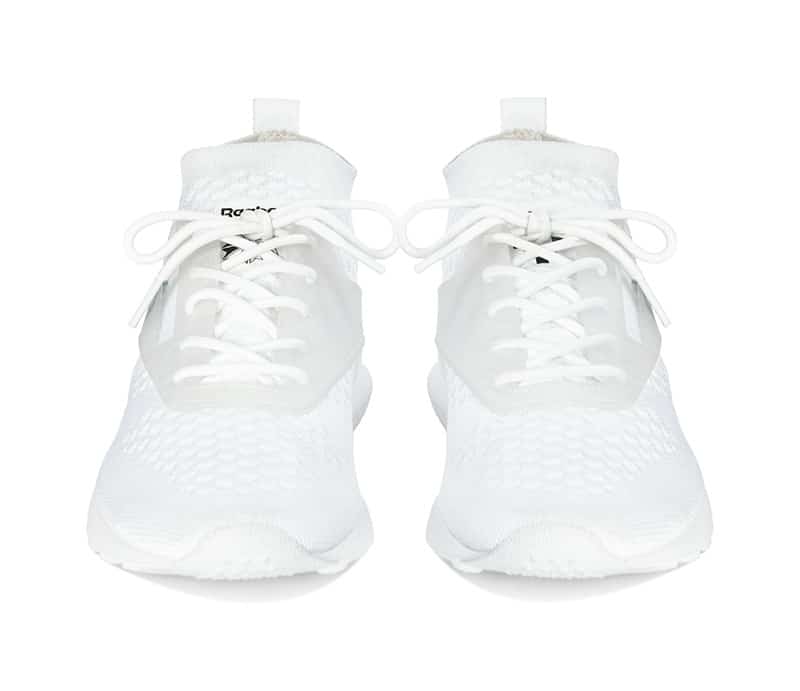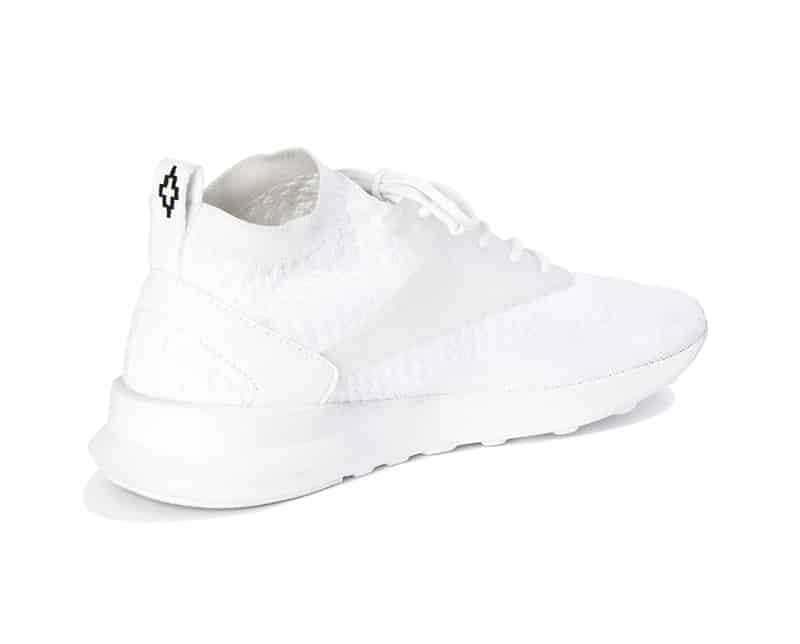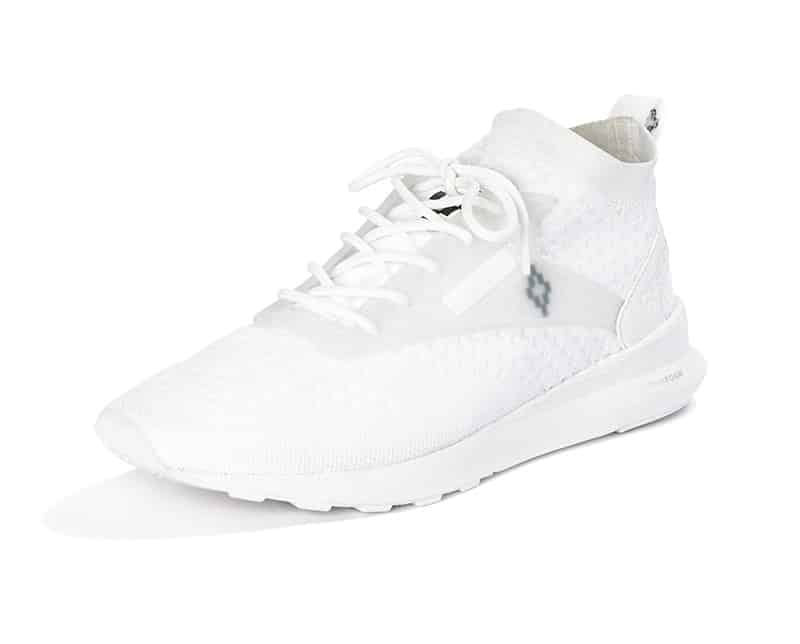 "I love doing collaborations and mixing DNA's, it's a chance to speak to different audiences. It's a great exchange of energies," said Marcelo Burlon, the Italian streetwear designer and founder of Marcelo Burlon County of Milan. Who's aesthetic and social presence are as ubiquitous as his prints. Having previously inked collaborations with Kappa and Lamborghini, Burlon wants his fellow sneakerheads to know they've not been forgotten.
Enter the Reebok Zoku Runner, Reebok Classic's latest sneaker model, a knitted shoe style first launched by Future this past summer. Now available in two colorways, black (dropping October 19th) and white dropping today (October 5th), featuring Marcelo Burlon contrast logos, and, respectively, white on white and black on black allover logo underprint rubber details.
"It's an authentic brand," Burlon said of the British American athleticwear giant, renowned for its innovative-turned-statement-making running shoes. When asked what he hopes the consumer take away will be— "There are no limits. Let's say freedom," he said.
The Marcelo Burlon x Reebok Zoku Runner sneaker is currently available in white, and in stores and online worldwide. Buy it HERE!