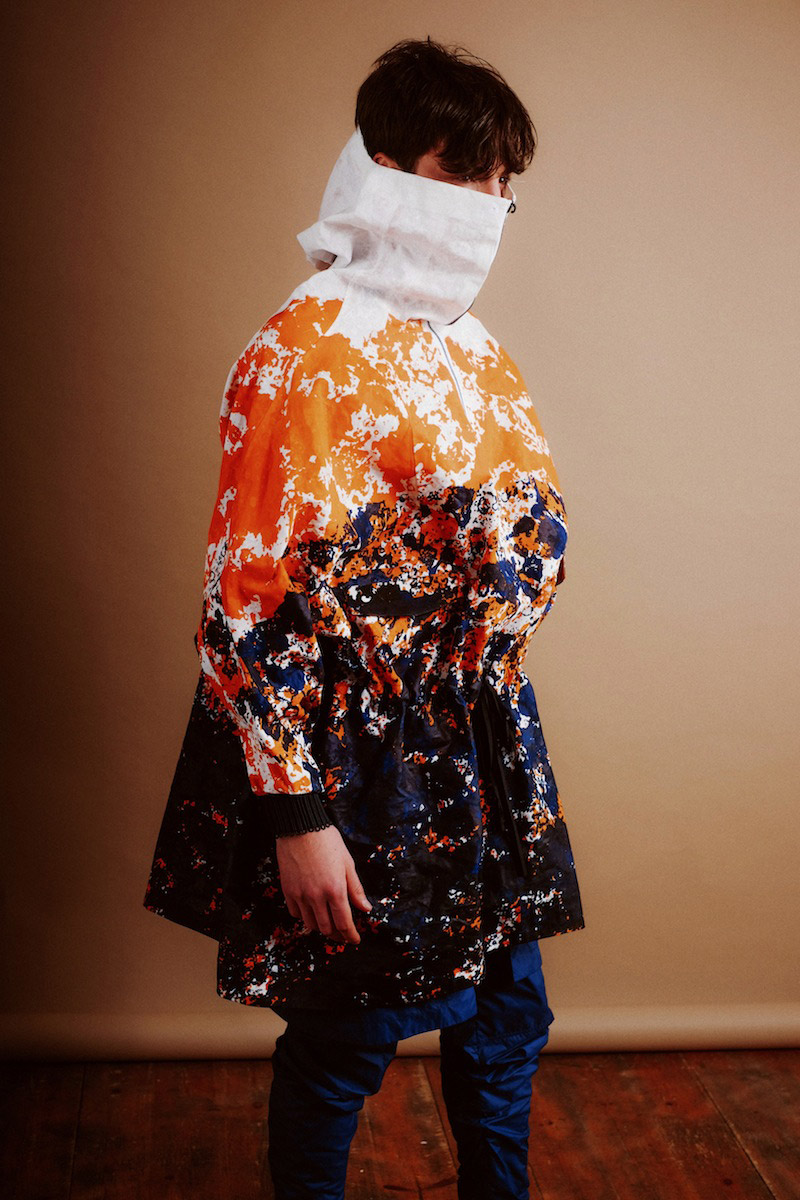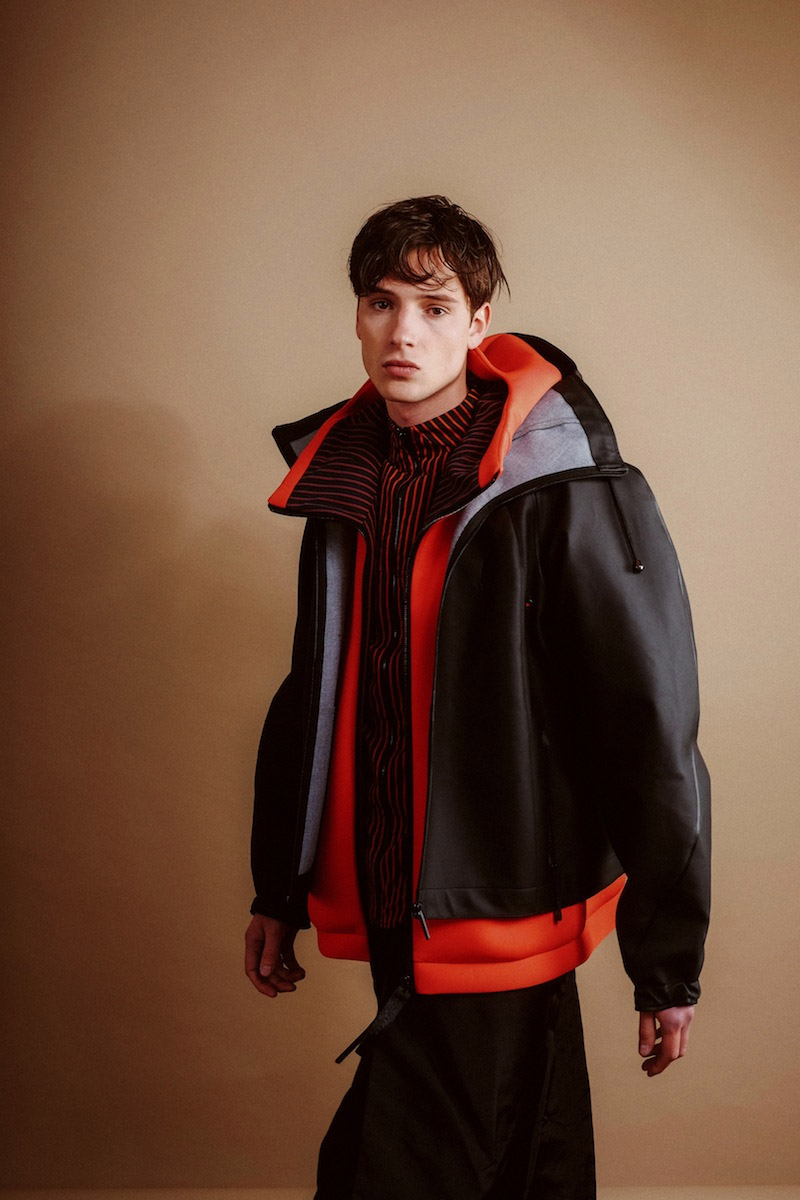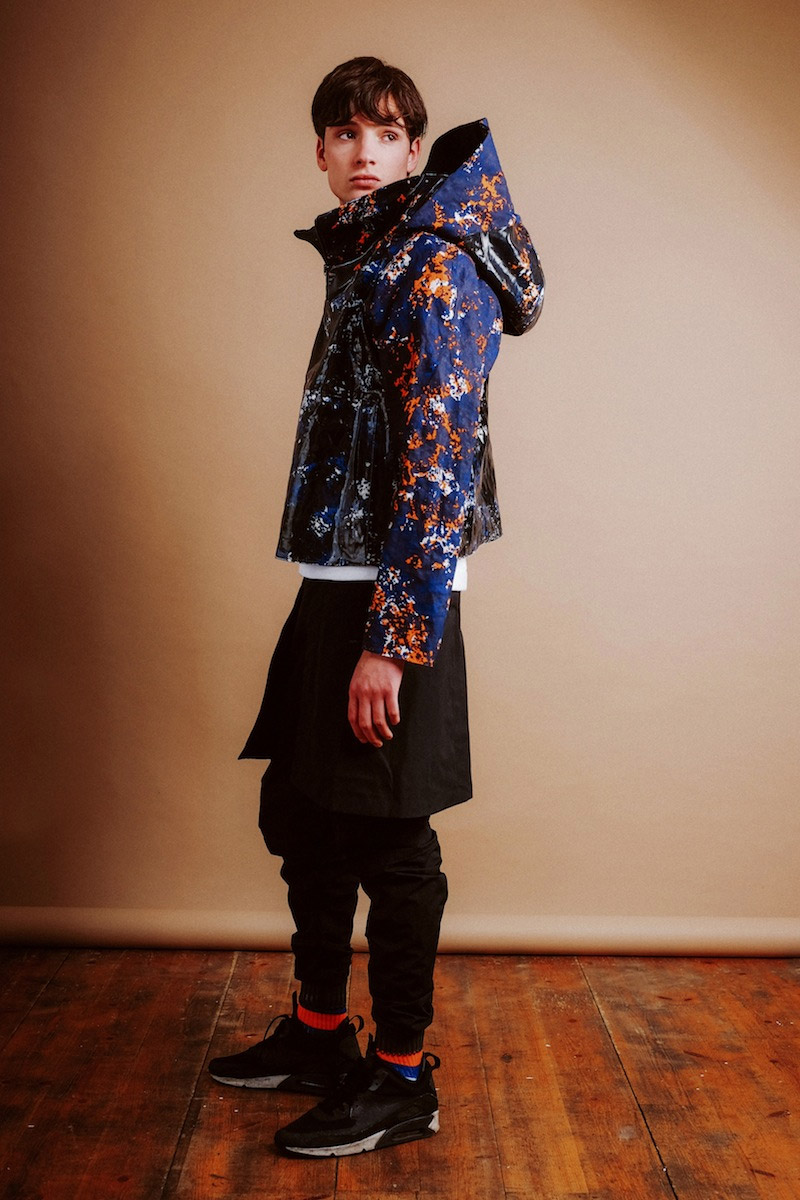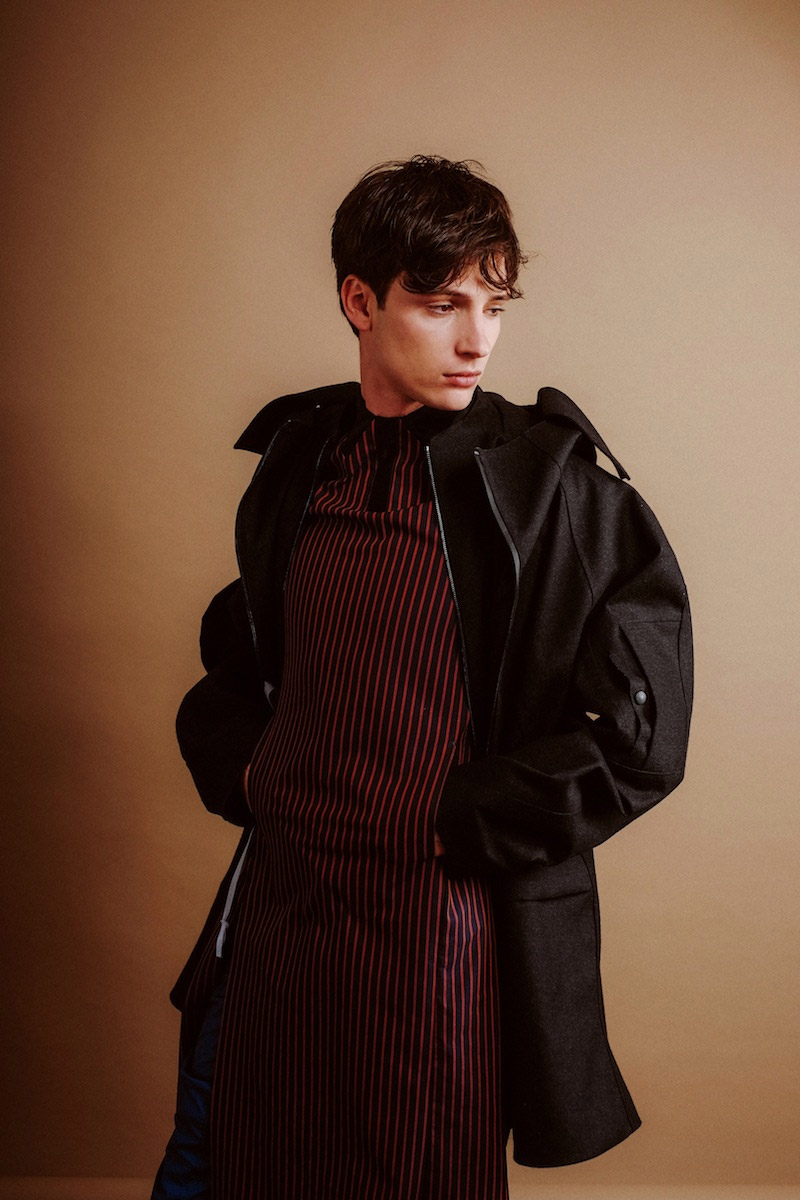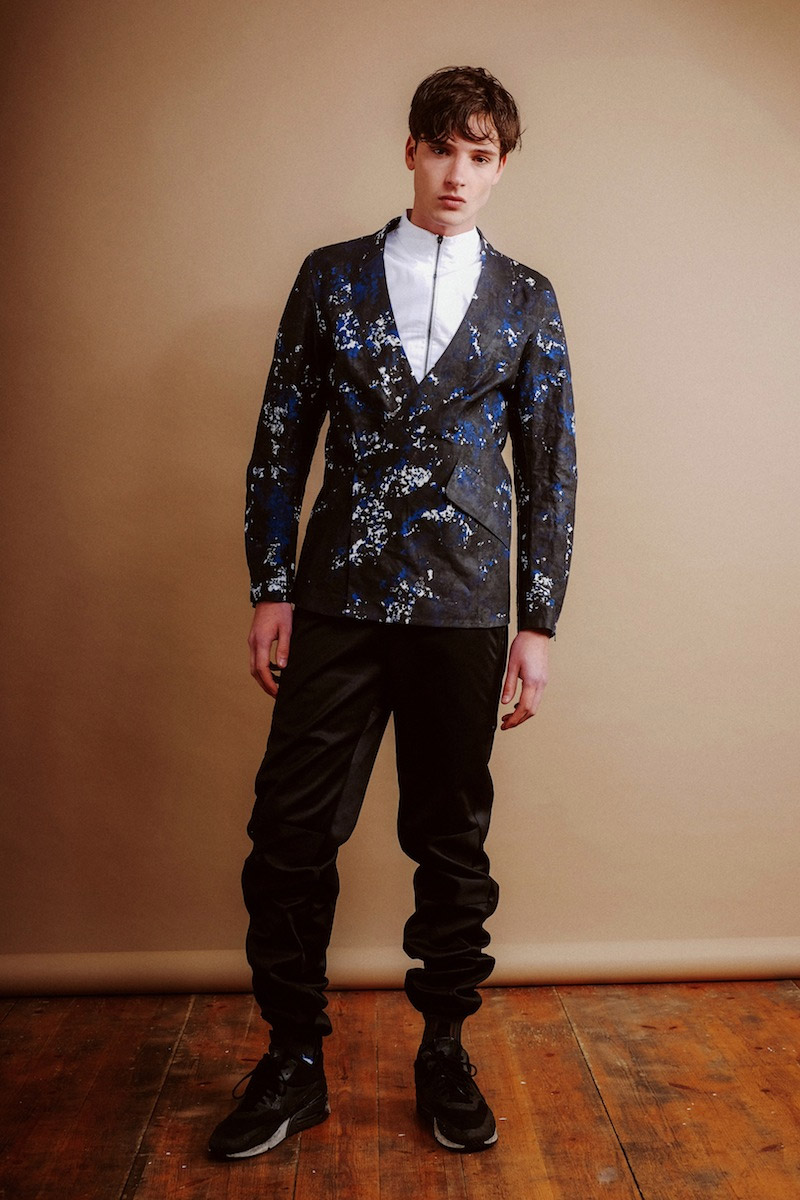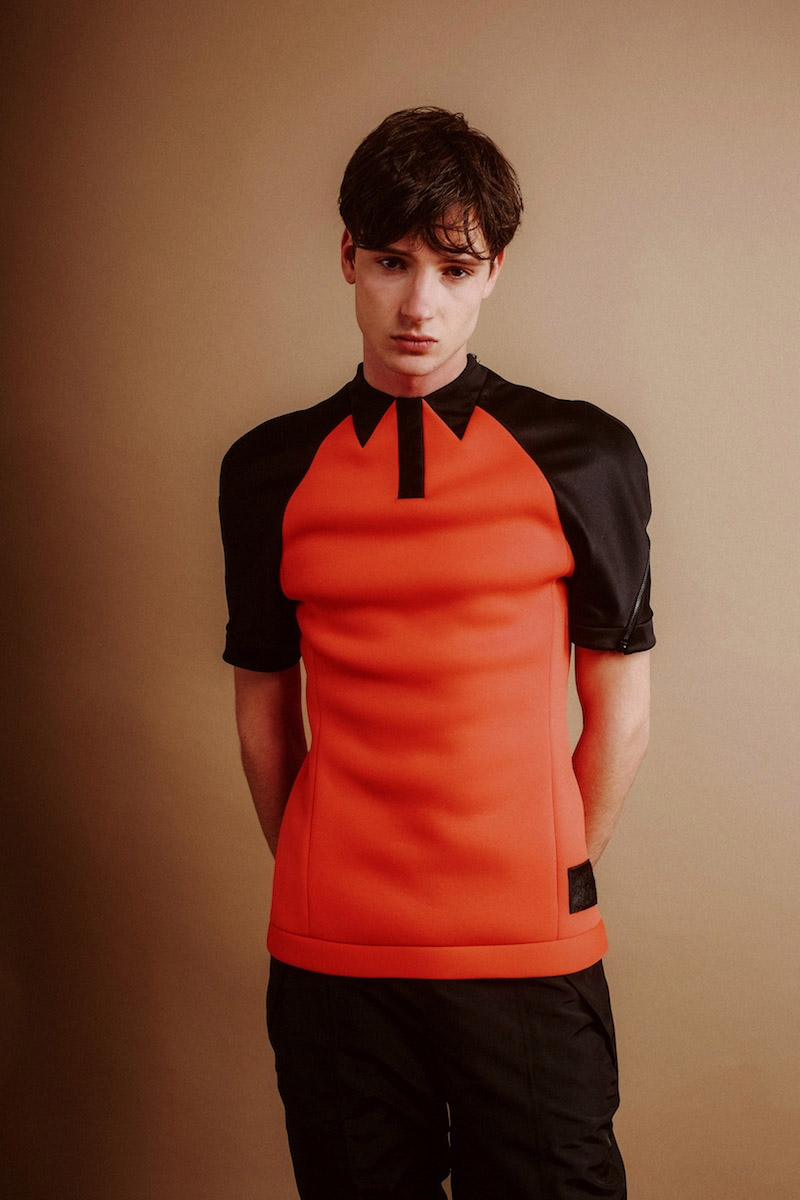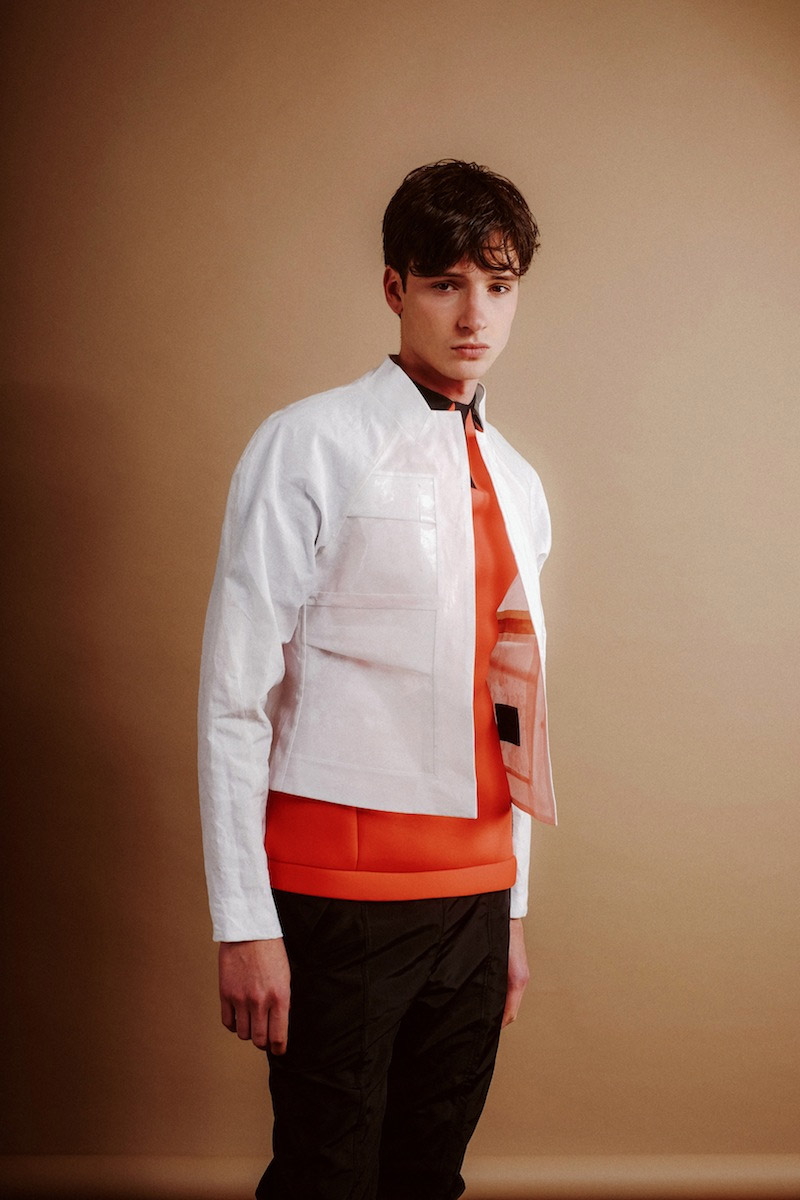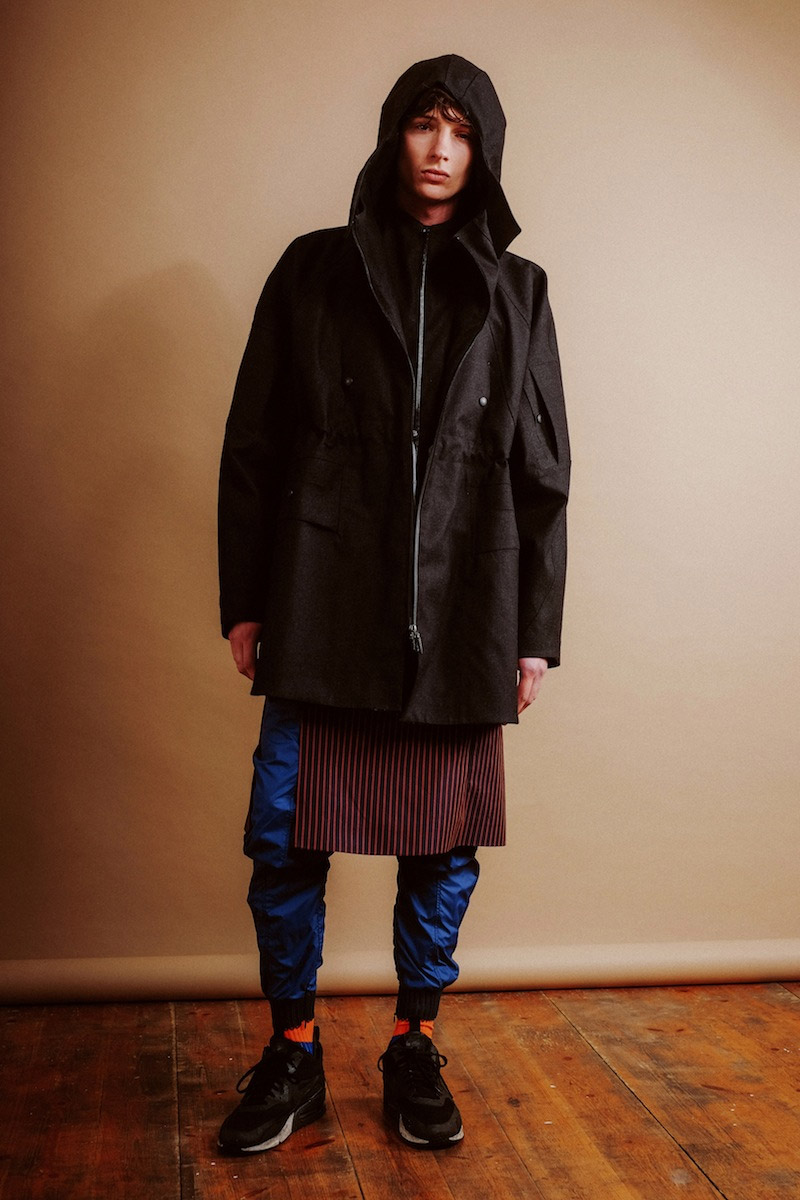 Raj Mistry presents his RCA Graduation Menswear collection entitled "01582". Motivated by the diversity of the local community and also the social and cultural importance of sports wear amongst the youth population in his home town of Luton, the collection reflects the importance of sports and street wear during childhood and teenage years, and how this became part of everyday life.
Taking its lead from Luton Football Club's orange, blue, white and black home jersey, the colour palette is instantly recognisable to Luton natives, in the same way the numbers 01582 (the Luton phone area code) reflect the town's identity.
All prints completed by Alex McCarthy and all Knit Textiles completed by Nicola Jones.
Outerwear garments created in collaboration with Hancock and Rains.