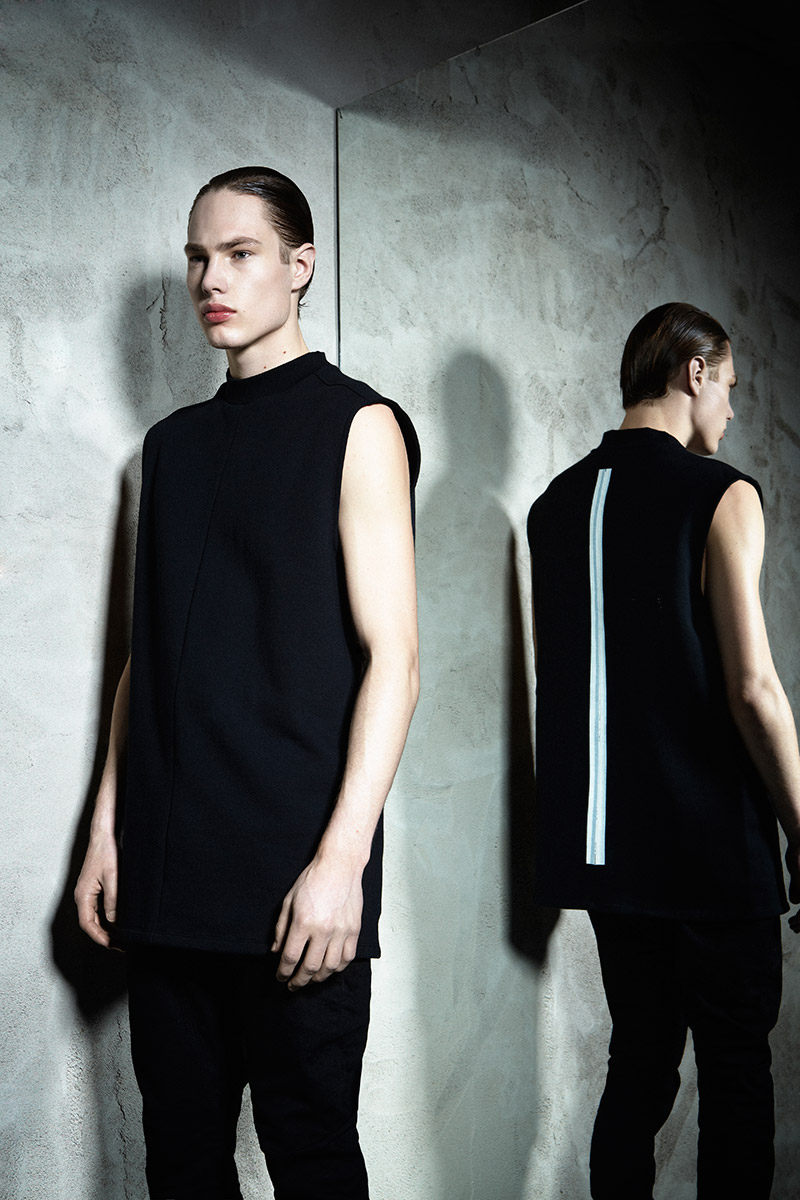 A meeting with ODEUR is always a pleasurable affair. The brands founders Petter Hollström and Gorjan Lausager, know exactly what they want and how to explain their collections. They never answer in unison nor feel the need to correct one another.
Each answer is well formulated and precise, much like their pristine collections. ODEUR has managed to stay strong amidst a wave of Scandinavian brands climbing fashion peaks. We appreciate their sartorial stubbornness and caught up with them to find out whats cooking in the ODEUR laboratory.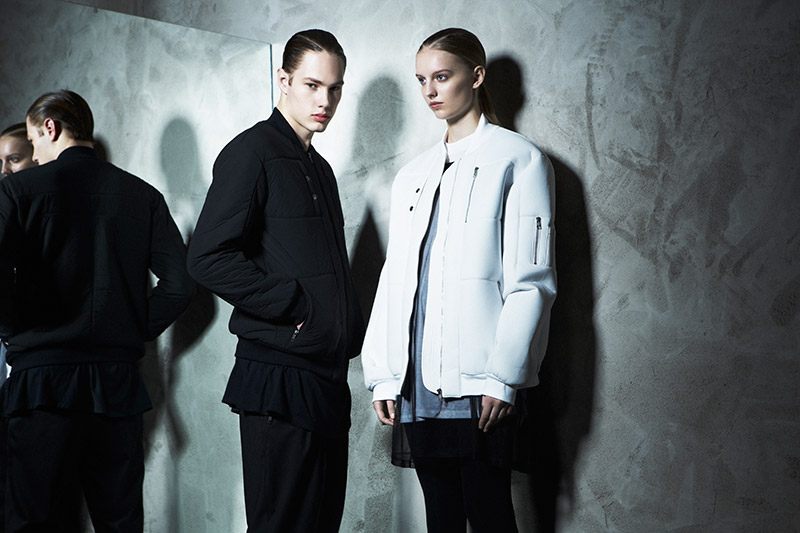 Lets dig right into it: ODEUR hails from Stockholm, Sweden, but your work has been presented all over the world. What is the ODEUR identity?
The Odeur identity is androgynous. It is serious but not overly serious minded. In many ways you can say that the identity of Odeur has a life of it's own, one that we can not control ourselves. At least not knowingly. Odeur is in many ways about contrasts and how they create new expressions. It is what you decide that it is. Our initial idea is that the wearer creates the label – by removing the brand logotype and replacing it with a brand specific scent in the garments – further underlines our take on fashion.
Often we read about your wonderful creative dialogues, Gorjan vs Petter and vice versa. Could you describe your creative process on starting a new collection?
Odeur is in a state of constant development and the collections are more or less checkpoints along the way. Each collection is defined by the present and notions on the future and where we want to go. From that point we often discuss a lot. It can be about some social phenomena, politics, art and other cultural expressions. After we found a common direction, we create a visual world from images, materials and graphics that we use as inspiration. Next to this, we often try to travel to find inspiration. Overall, we are keen on working in a seamless way with our producers to know about new techniques and ways of production. All of this offers a nice dose of inspiration for each new collection.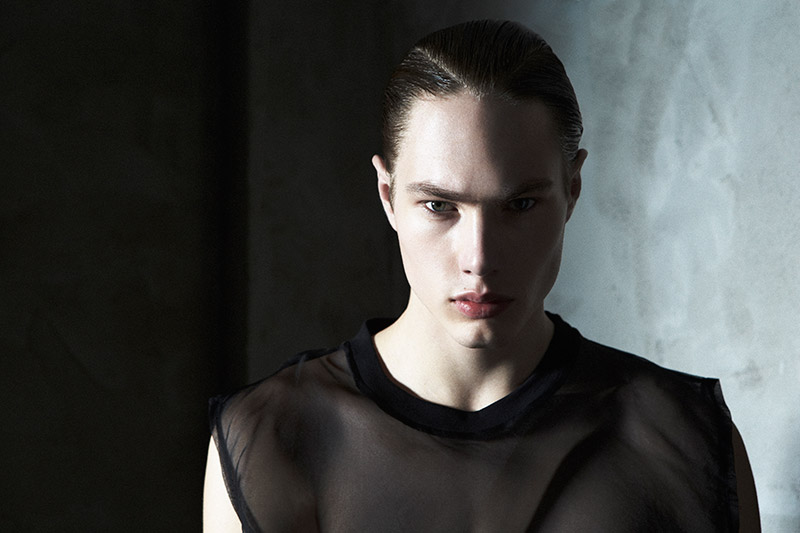 Fresh, clean, minimalist and functional, are some of the adjectives we could use to present your work. How do you sculpt your silhouettes and select the fabrics you will use?
In terms of fabrics, we work in two ways basically. Sometimes when we fall in love with a fabric, we let it speak to us and develop a starting point from a specific garment or part of the collection. In some cases, we have a more clear idea of what we want from a specific garment and silhouette. This is often more tricky, as we have to find a fabric that really supports the idea. Sometimes we have had garments that never were created as we could not find the exact kind of fabric that we had in mind. It is always difficult to let garments go like this, but it is better to do so, than to end up with a result that you are not all satisfied with.
The connection between your collection titles and the actual garments, to me, always is a little special. Why do you choose to connect societal themes with fashion? How are they related for you
As we mentioned in describing our creative process above, we are always talking about the world around us, whilst creating. This is something that inspires us. Negative or positive feelings are all relevant in their own way. It is the same thing with political and social events, they can inspire you to make a stand or can serve as subtle comments about the present day. We feel that it is a privilege to channel our ideas and thoughts through our collections. Fashion is tightly connected to society and what is happening around us, so we feel that the connection between this and our collection concepts is a natural thing.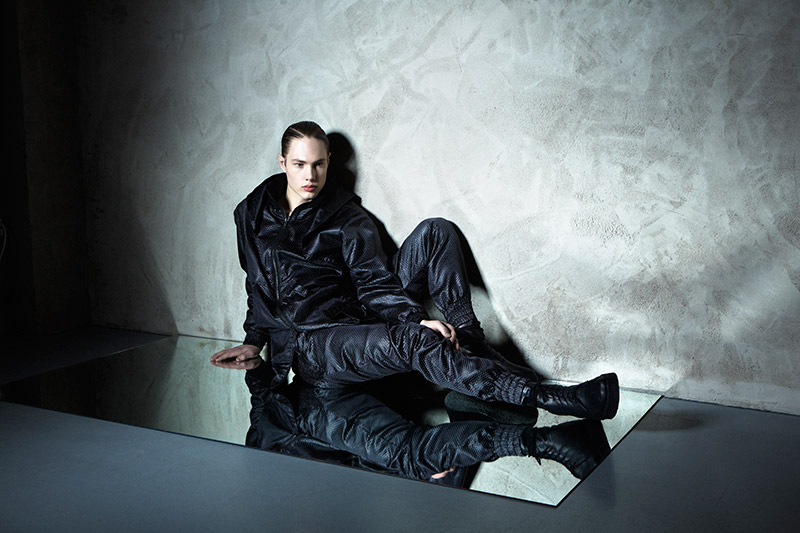 If you could collaborate with an artist, creative or brand, who would it be and why?
At the moment, we are fascinated by the work of French artist Pierre Soulages. His work and studies with the use of the "non-colour" black is really interesting. In a way, we work similarly through our usage of colours with monochromatic themes, where light makes a big impact on our work. It would be refreshing to work with someone that has experienced such a long life as him as well. It could give new perspectives to our work in that sense.
Fashion is often seen as an endless conversation. How do you see Fashion developing in the coming years, into what direction and with what values?
It is an endless conversation, and that is the really great part about it as well. For us, it is important that people's general perception of what fashion is; changes remarkably from how it is right now. We are repelled by the idea of buying a new shirt or skirt or pants or whatever each week to have something new for the weekend or just to quench a need for "something new". It is crazy if you look at fashion and how it is consumed and that in principal it is not sustainable. Of course there is a lot of work to be done in terms of keeping production processes and fabrics in an environmentally, socially and economically sustainable way – but the real challenge as we see it, lies within the eyes of the costumer. You have to start asking why some garments can cost so little to buy. It can not be right. So, this is a big challenge for the future, to make people more aware of how they consume fashion.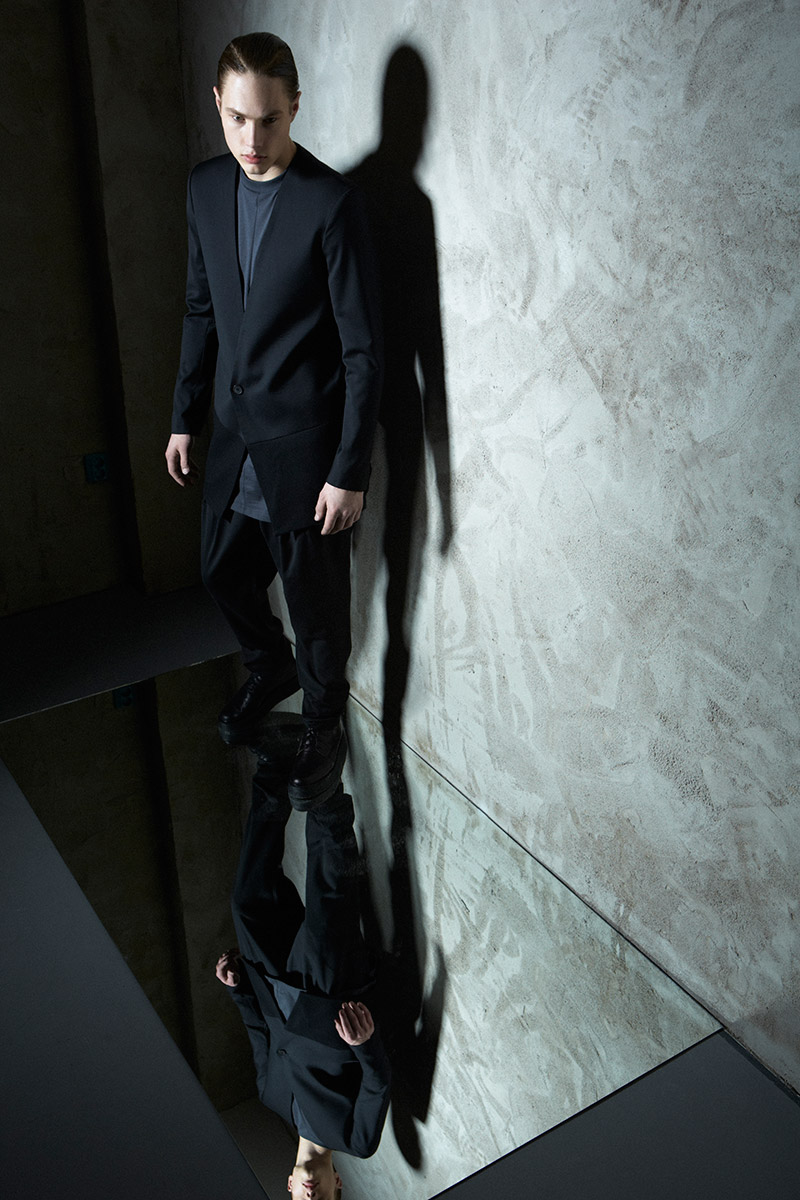 And as is tradition to ask you here, what to you is FUCKING YOUNG?
No one tells someone fucking young what he or she is. That is quite inspiring on its own.