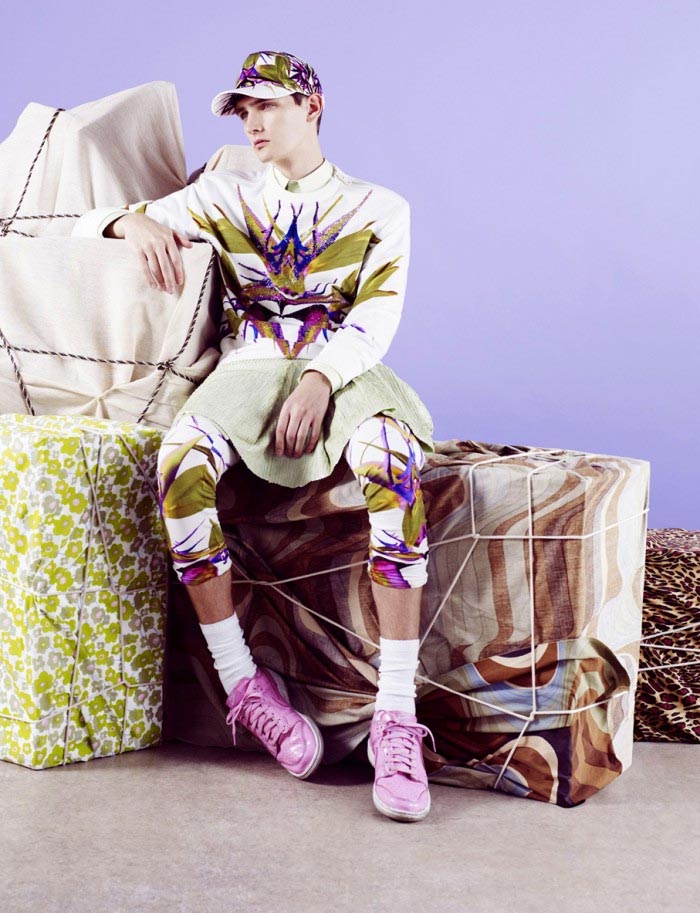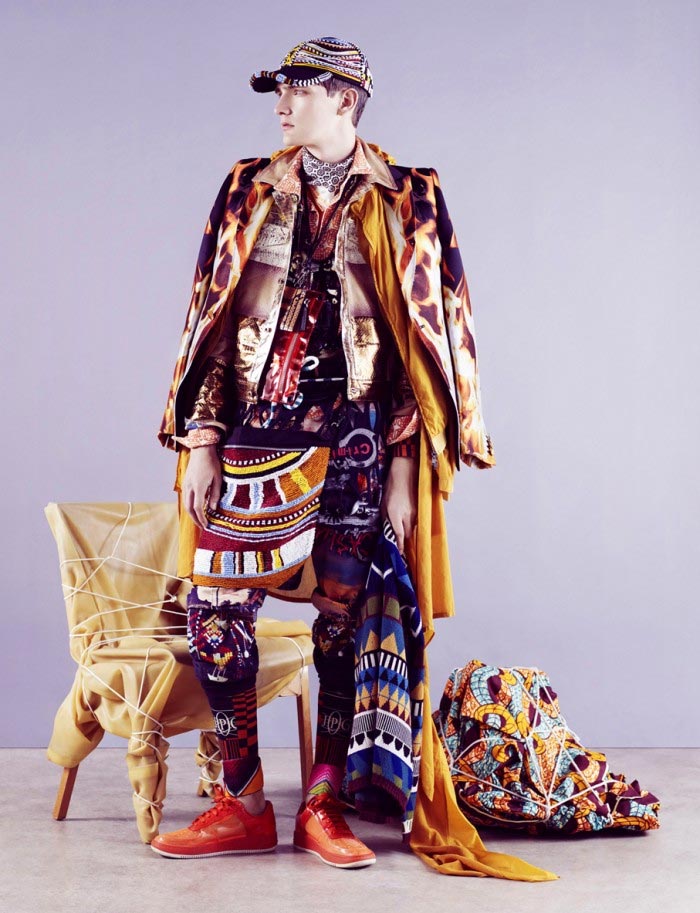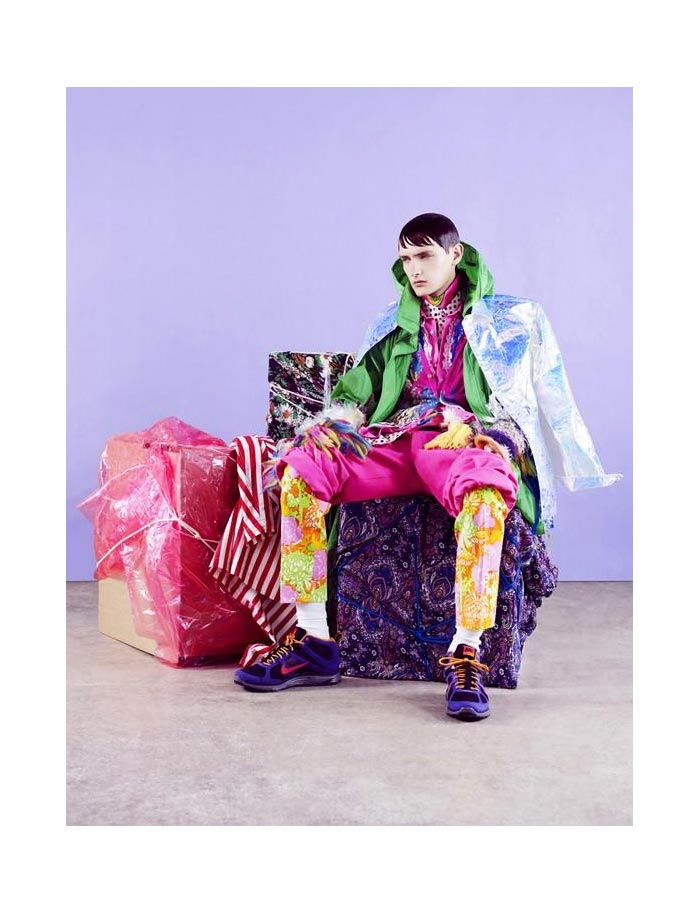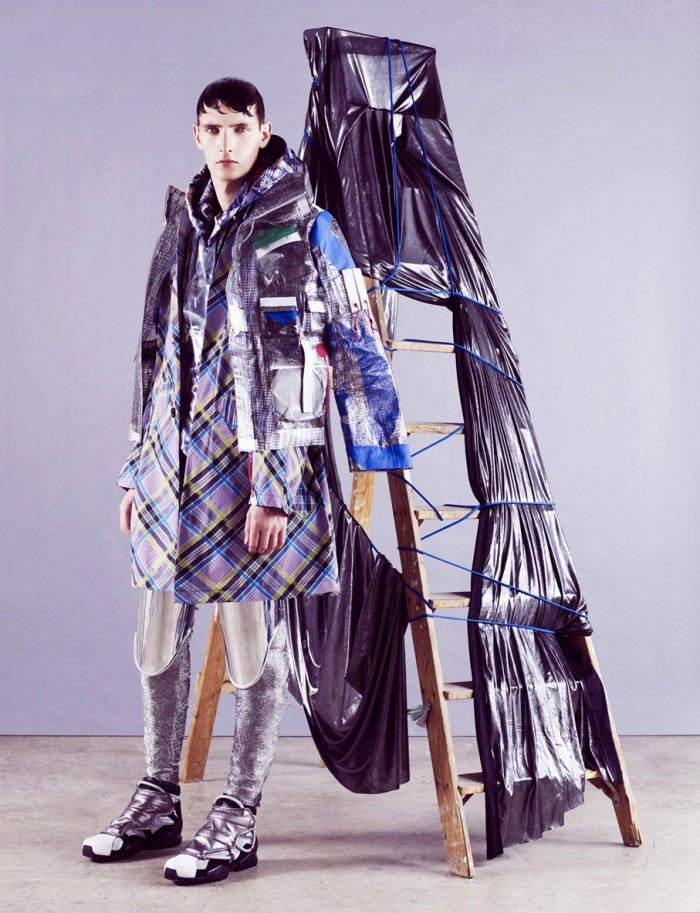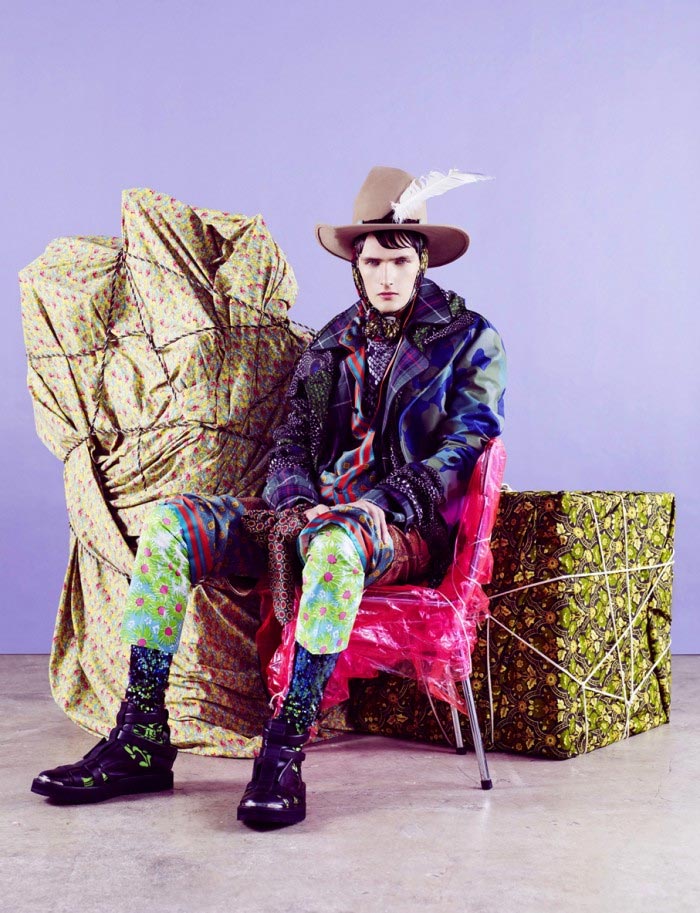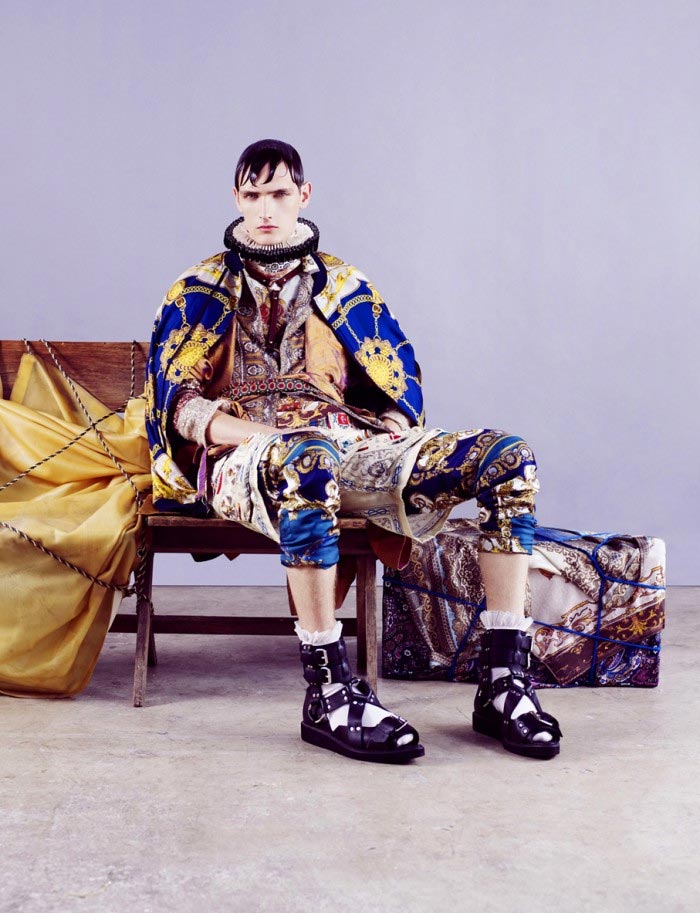 Styled by fashion editor Robbie Spencer, Yannick Abrath wears an explosion of patterns and vibrant colors by designers raging from Prada to Givenchy. The Belgian model was captured by Ben Toms for the January 2012 issue of Dazed & Confused Magazine.
Hair by Naoki Komiya.
Makeup by Ayami Nishimura.
Set design by Simon Costin.