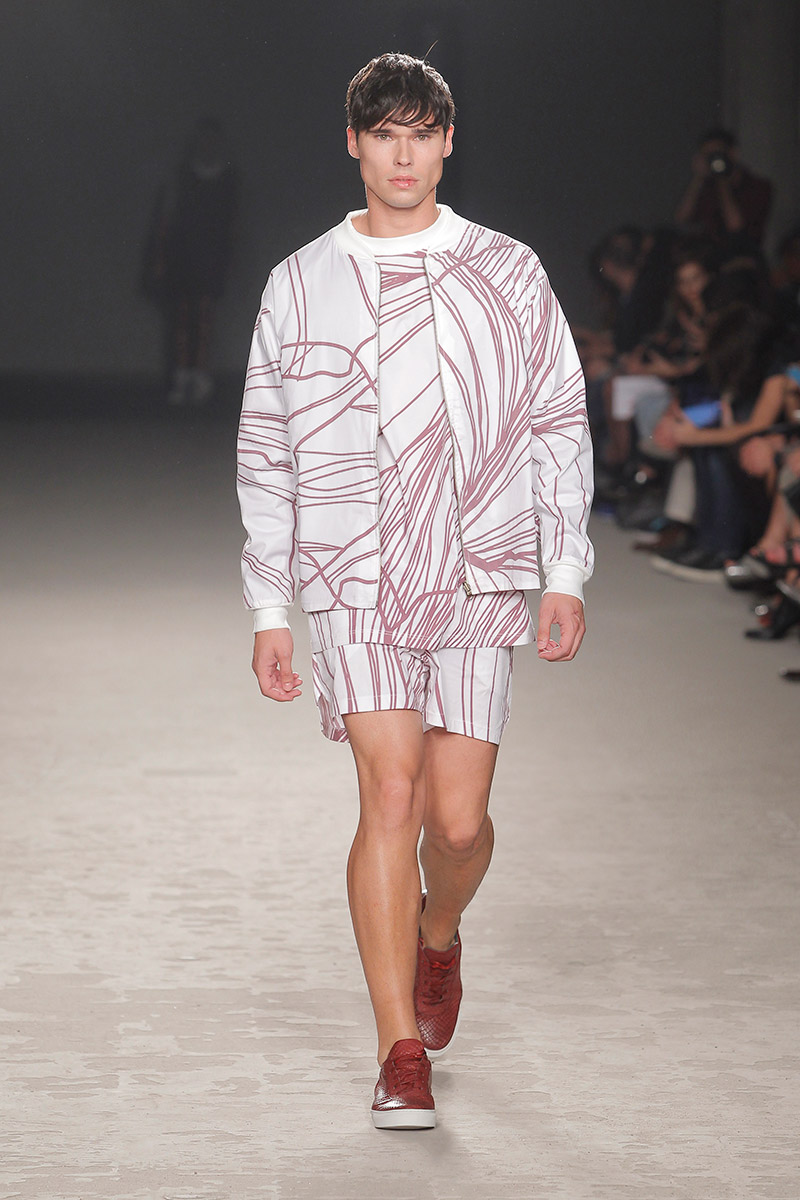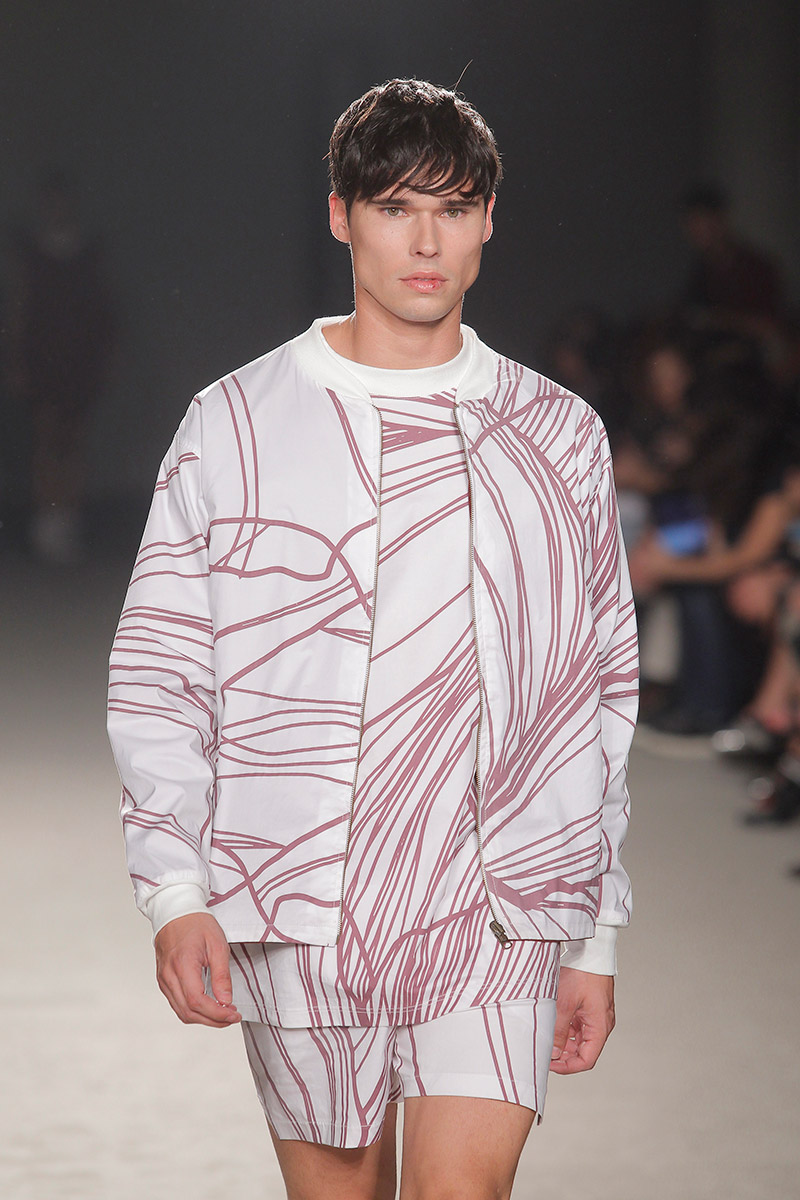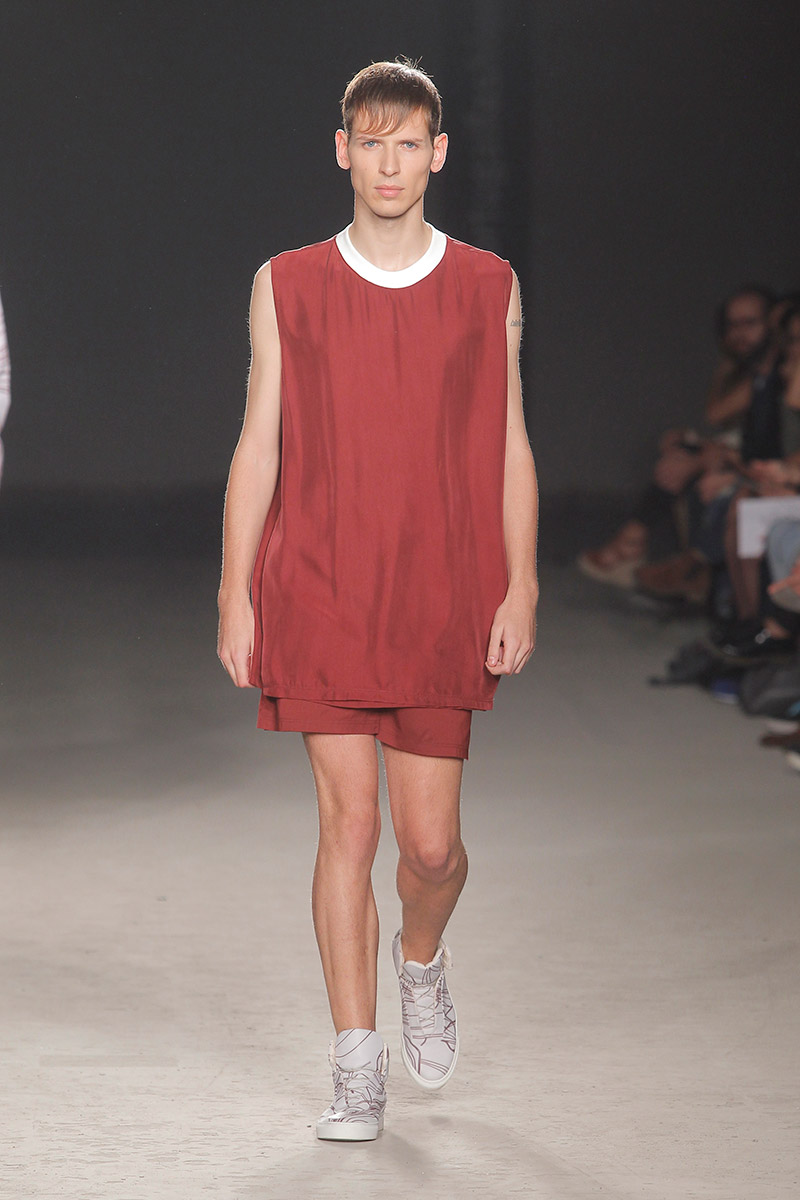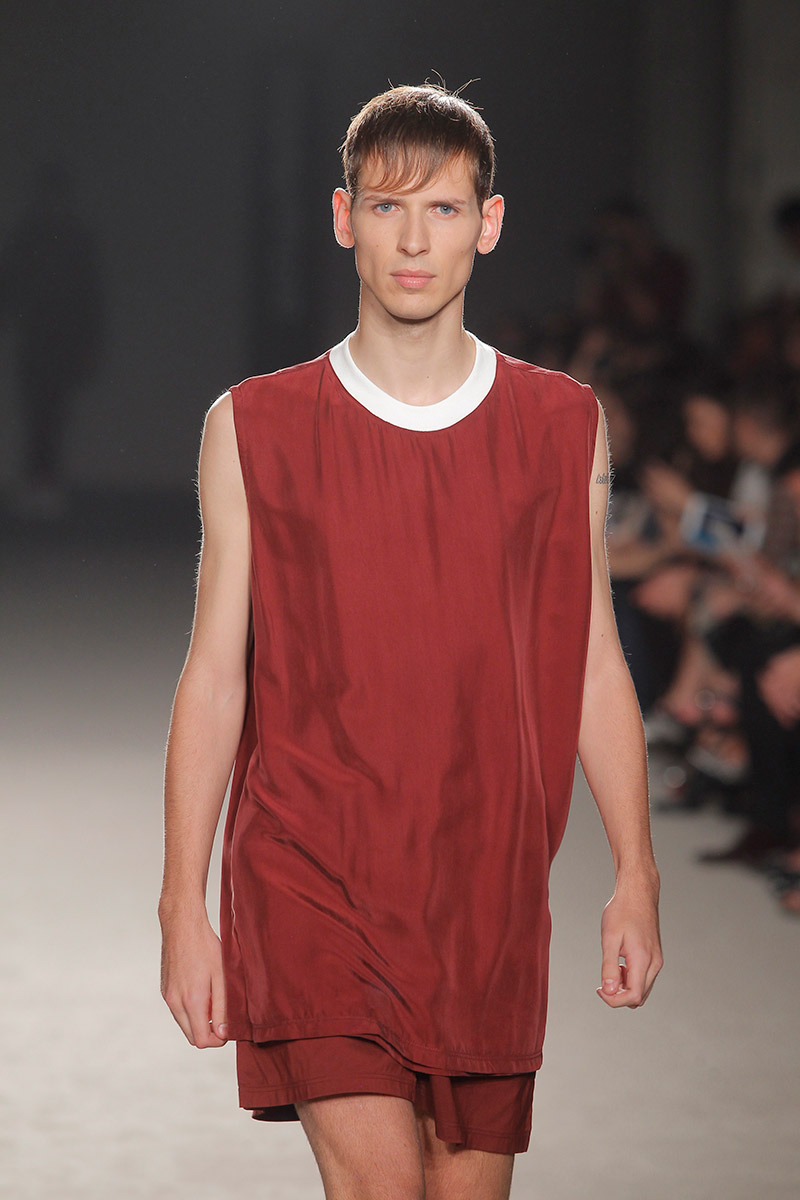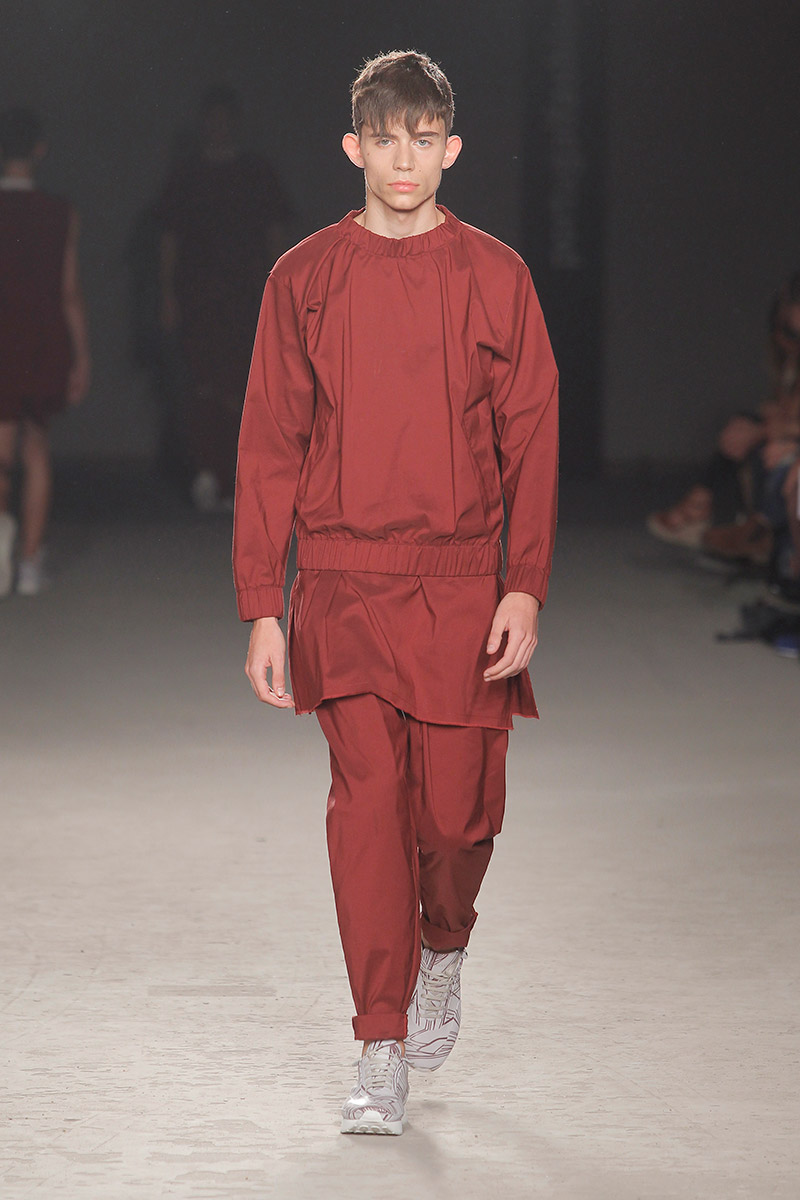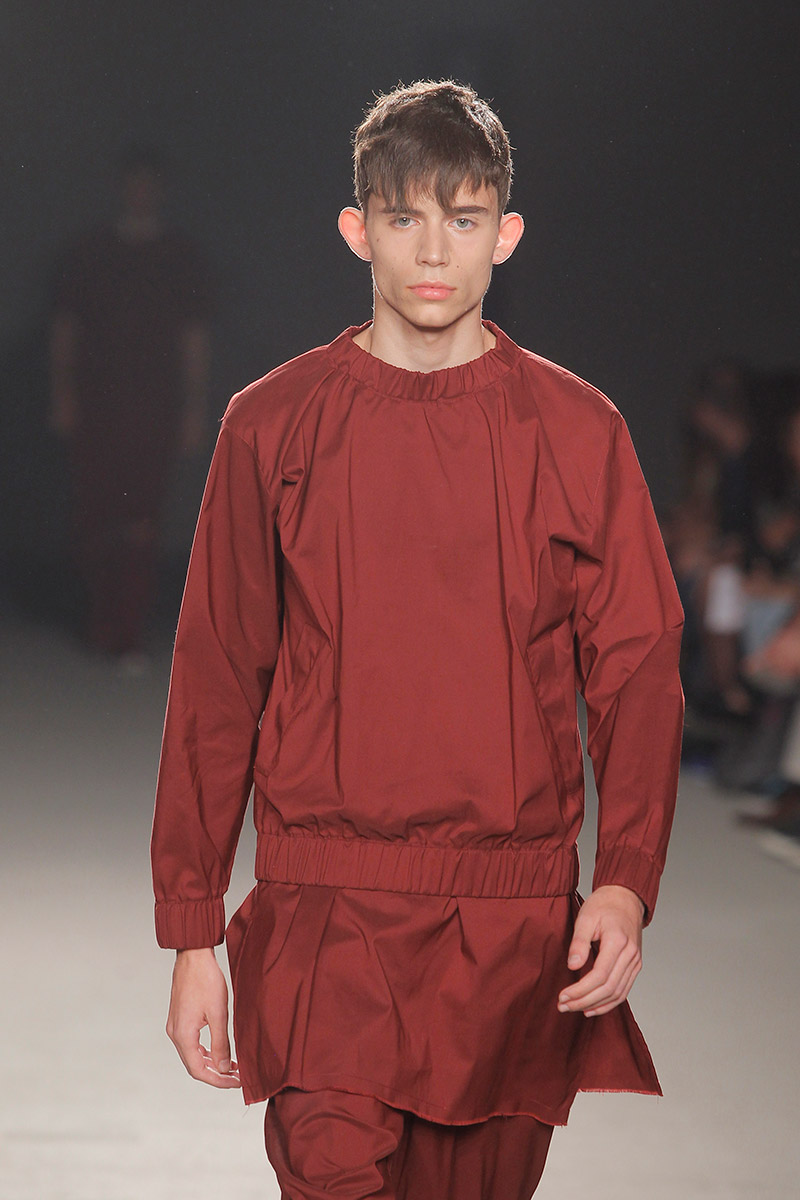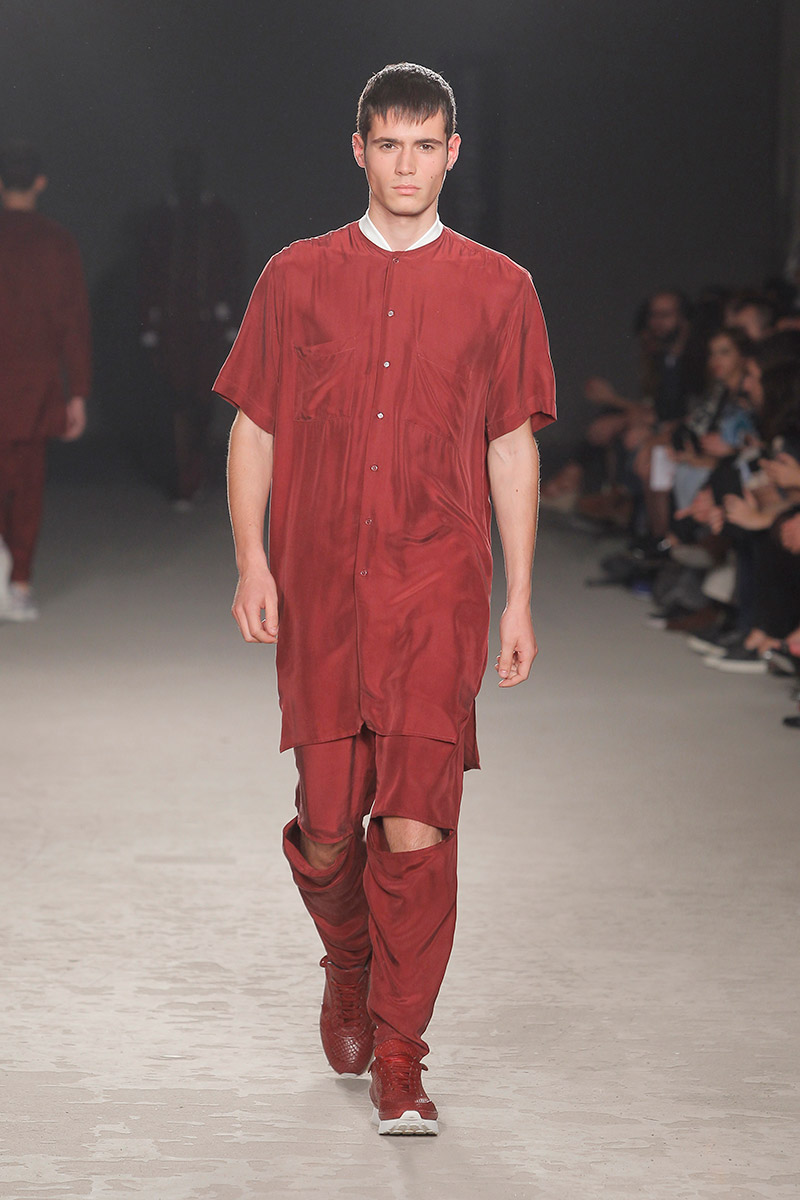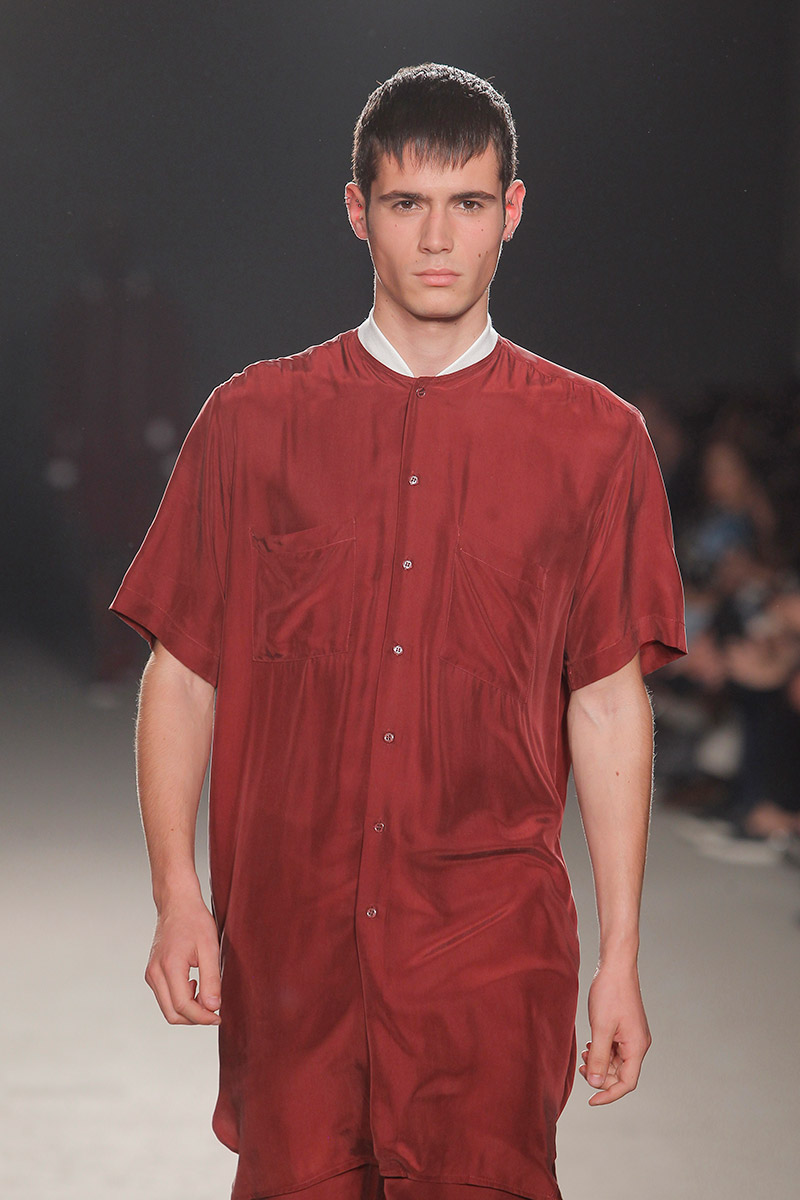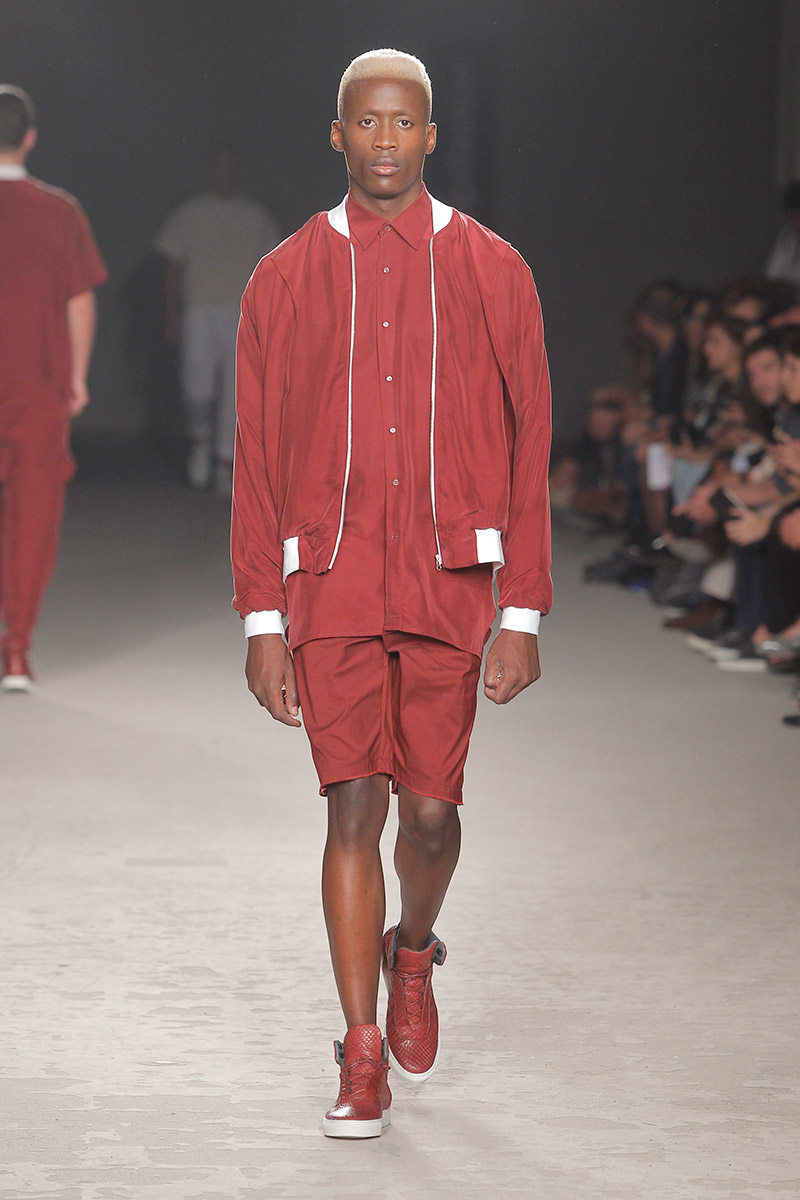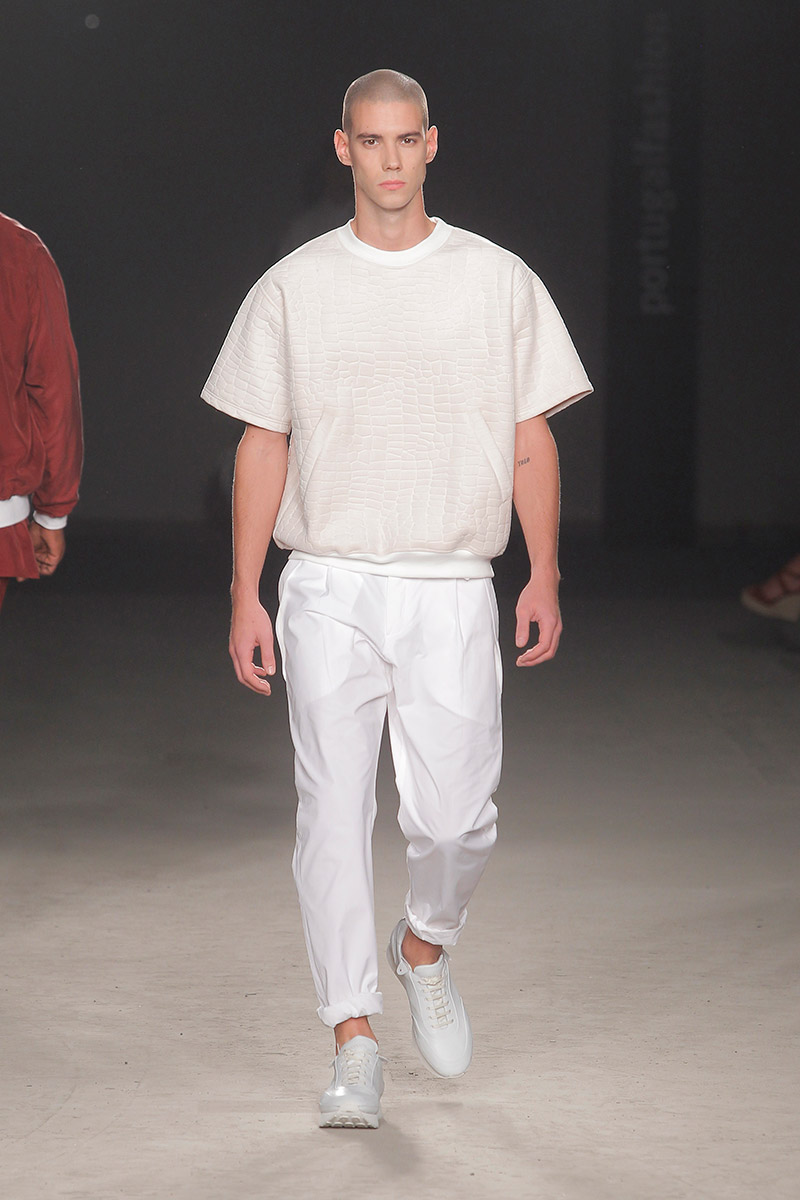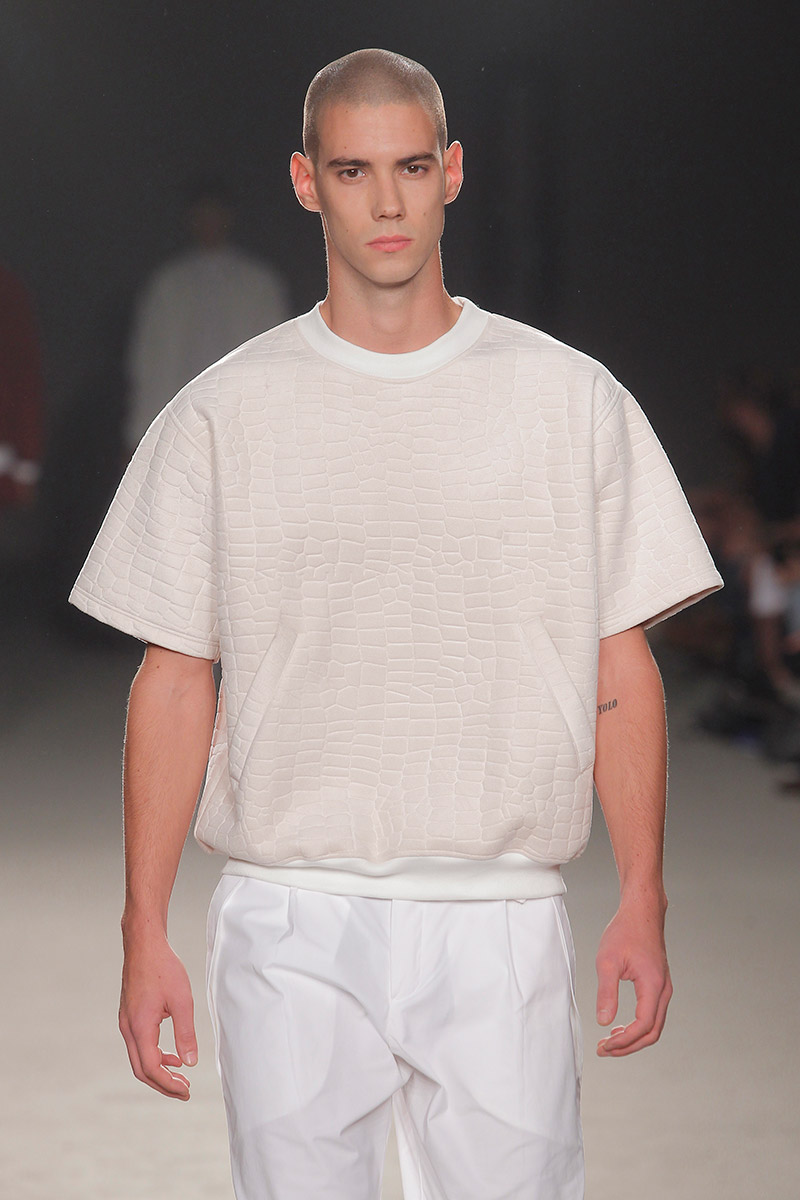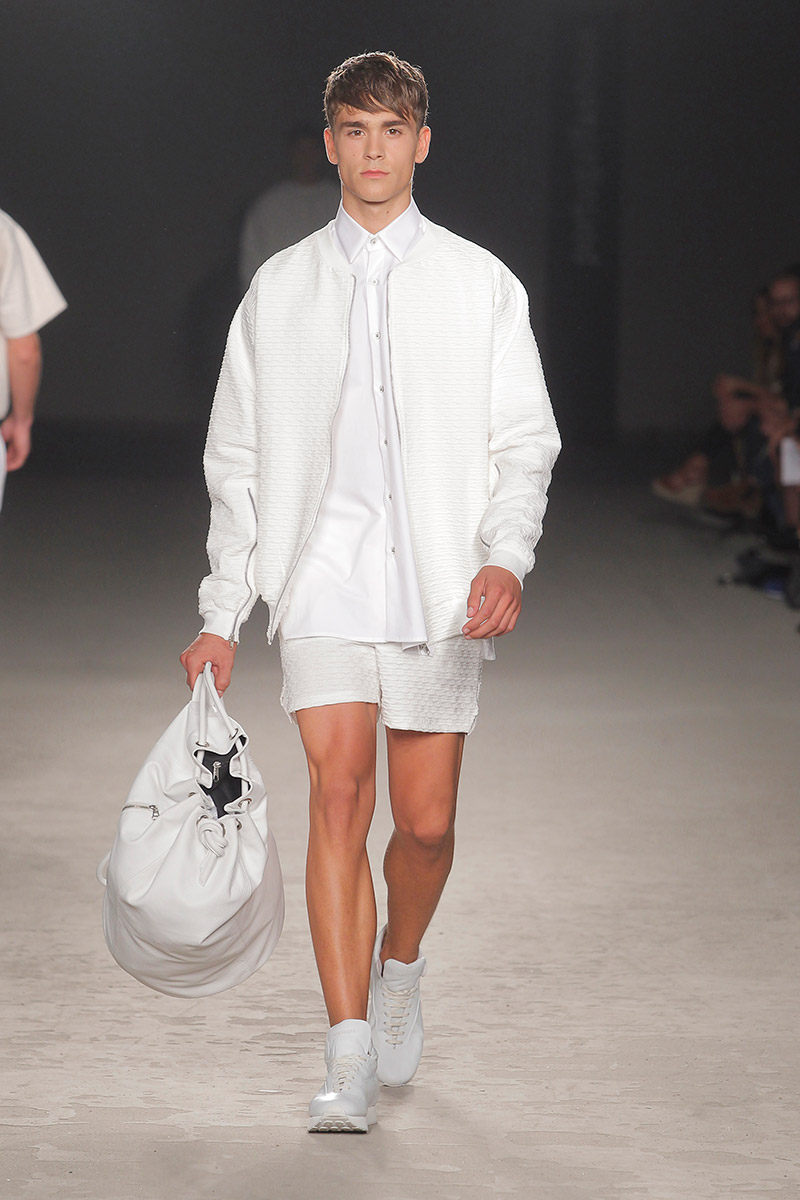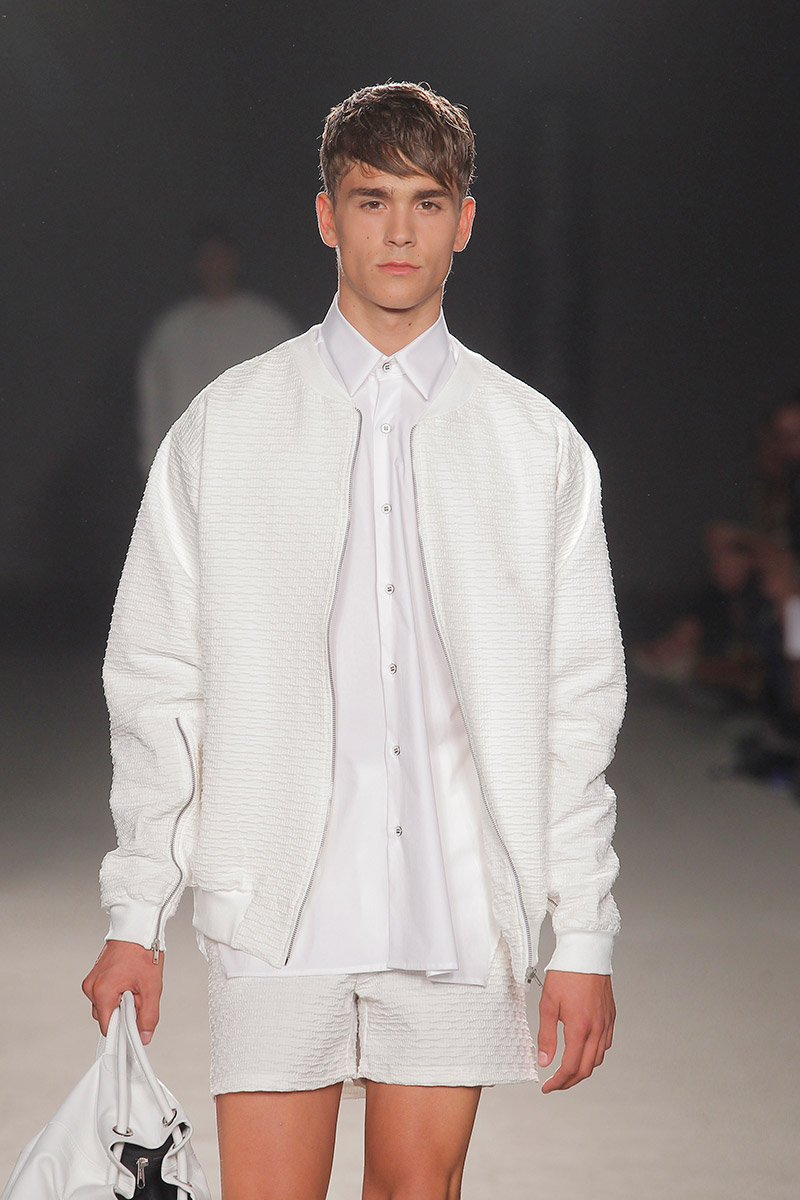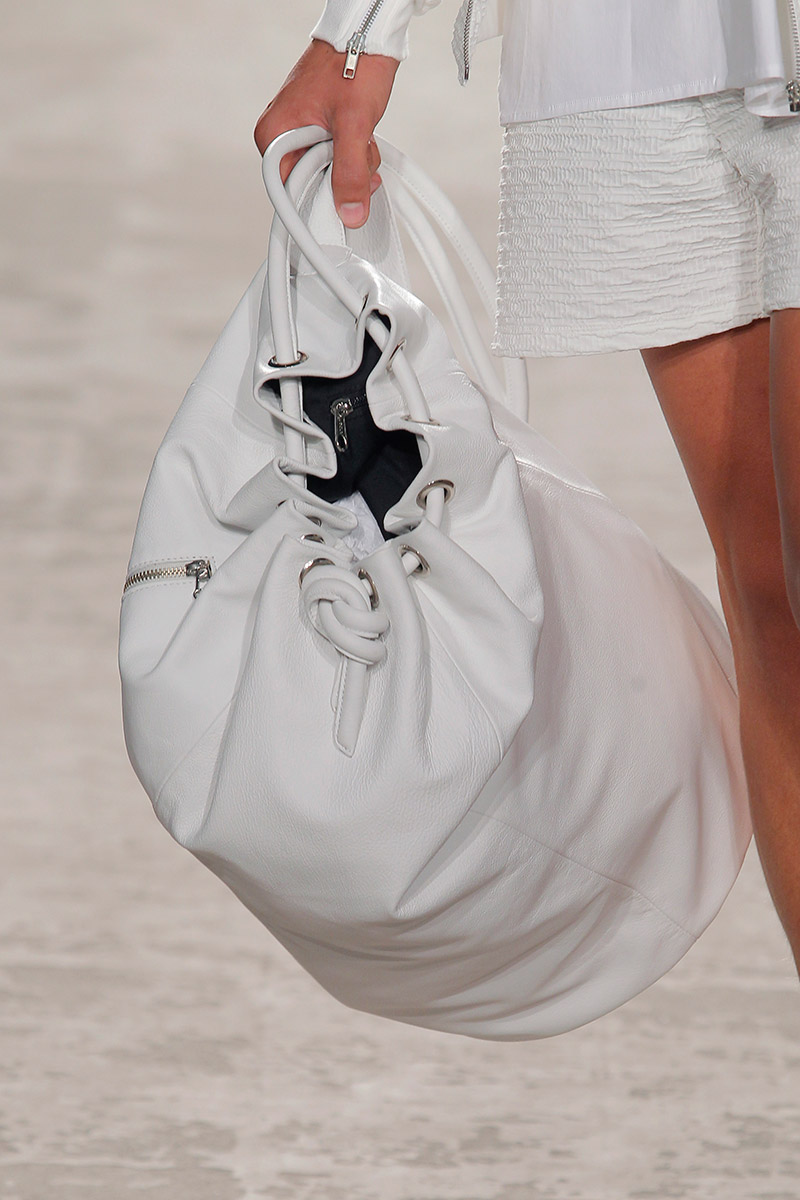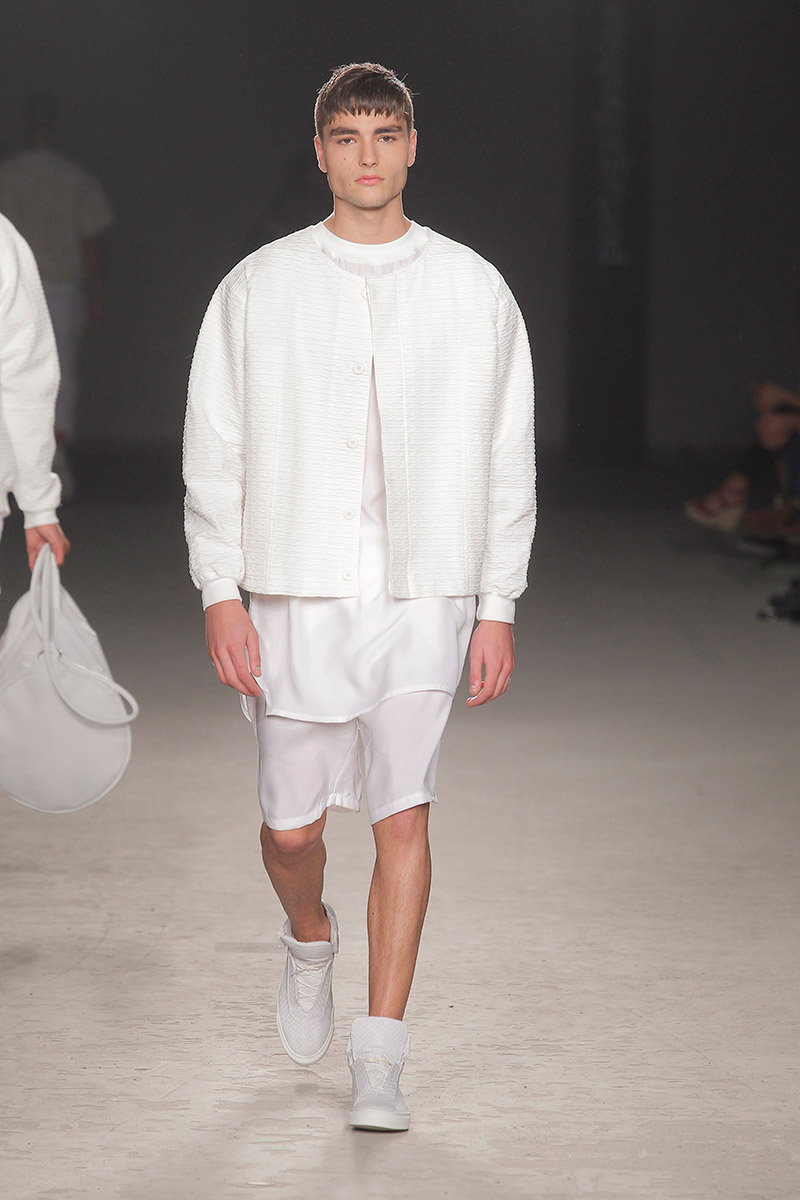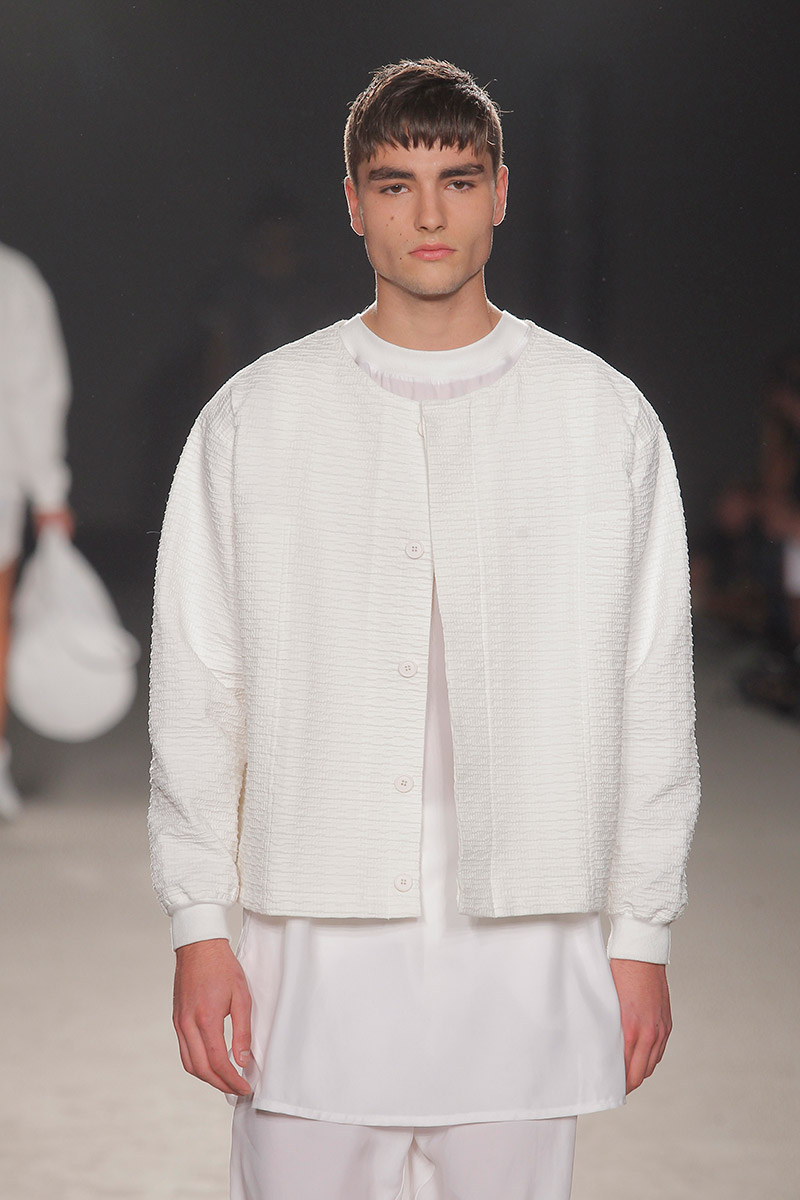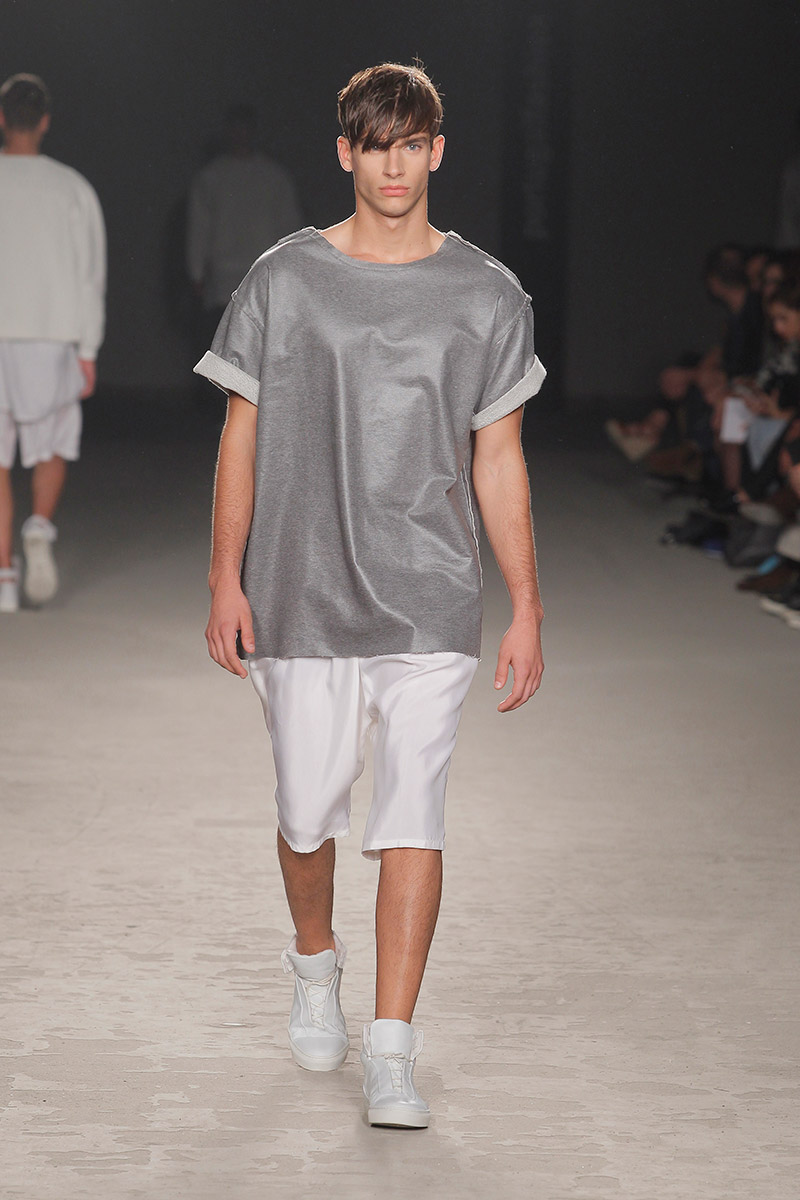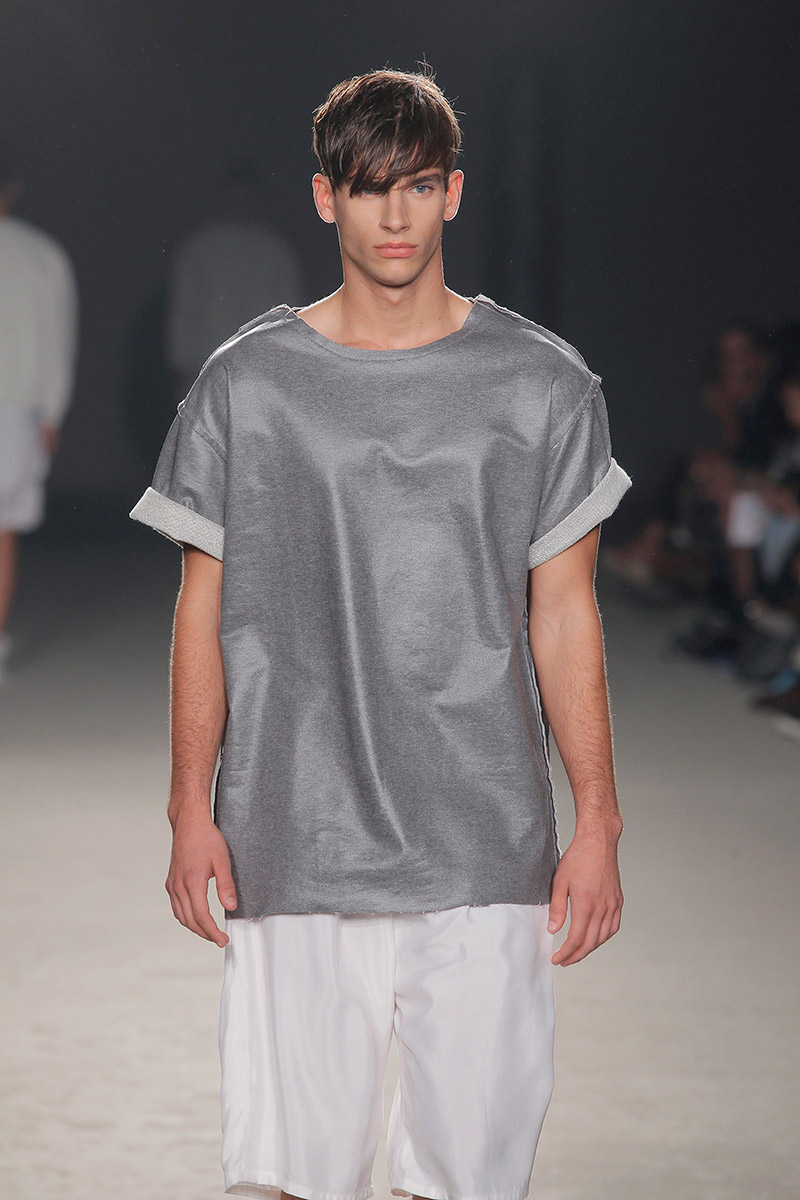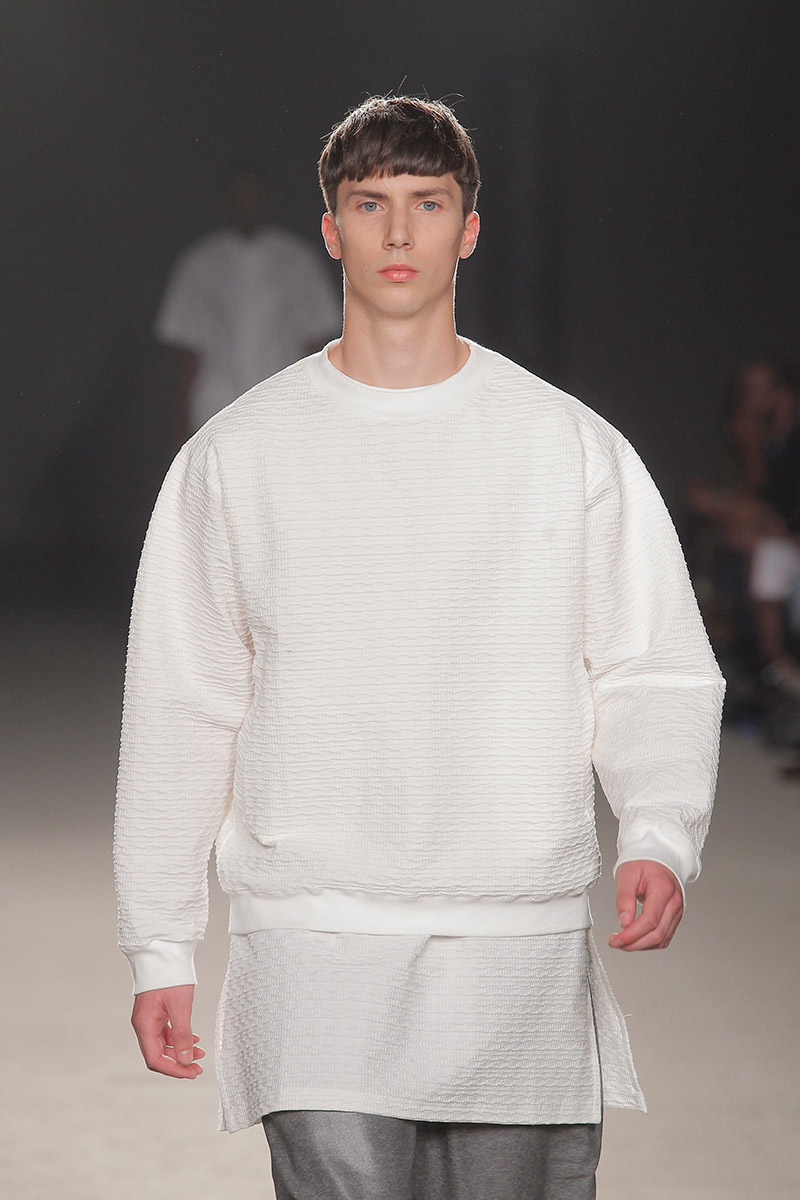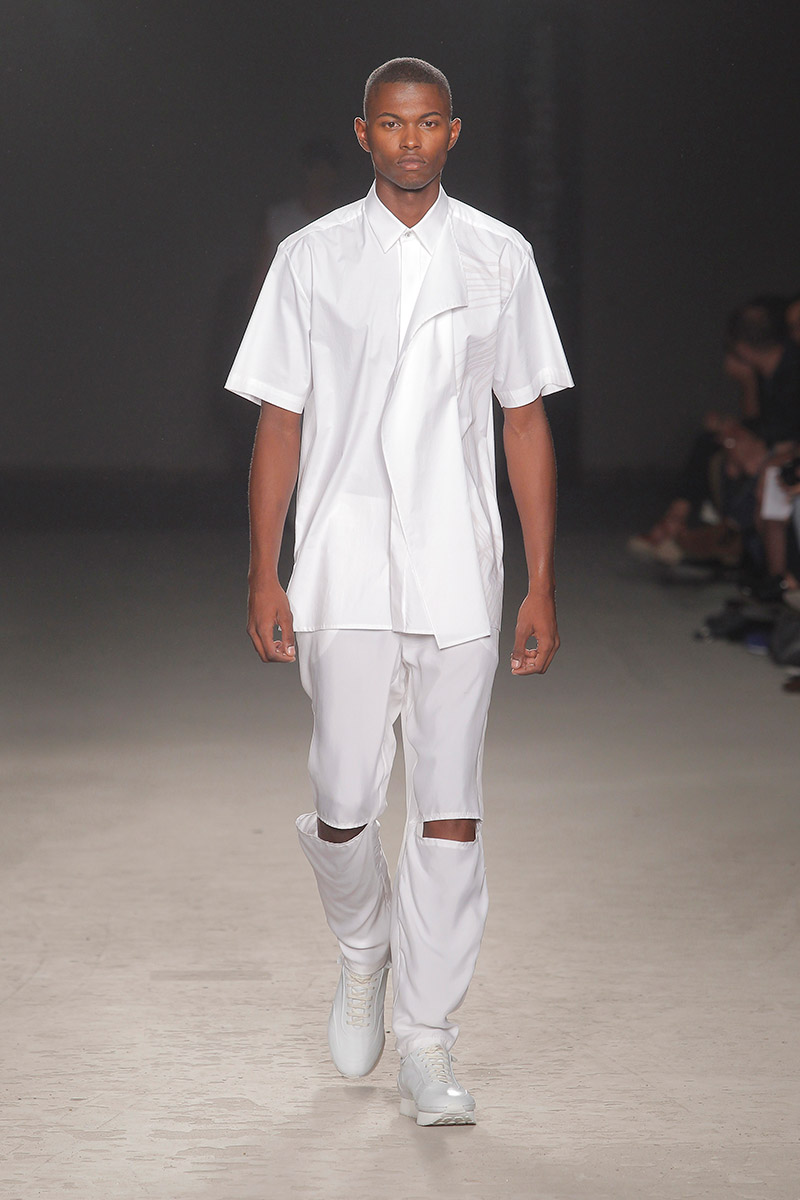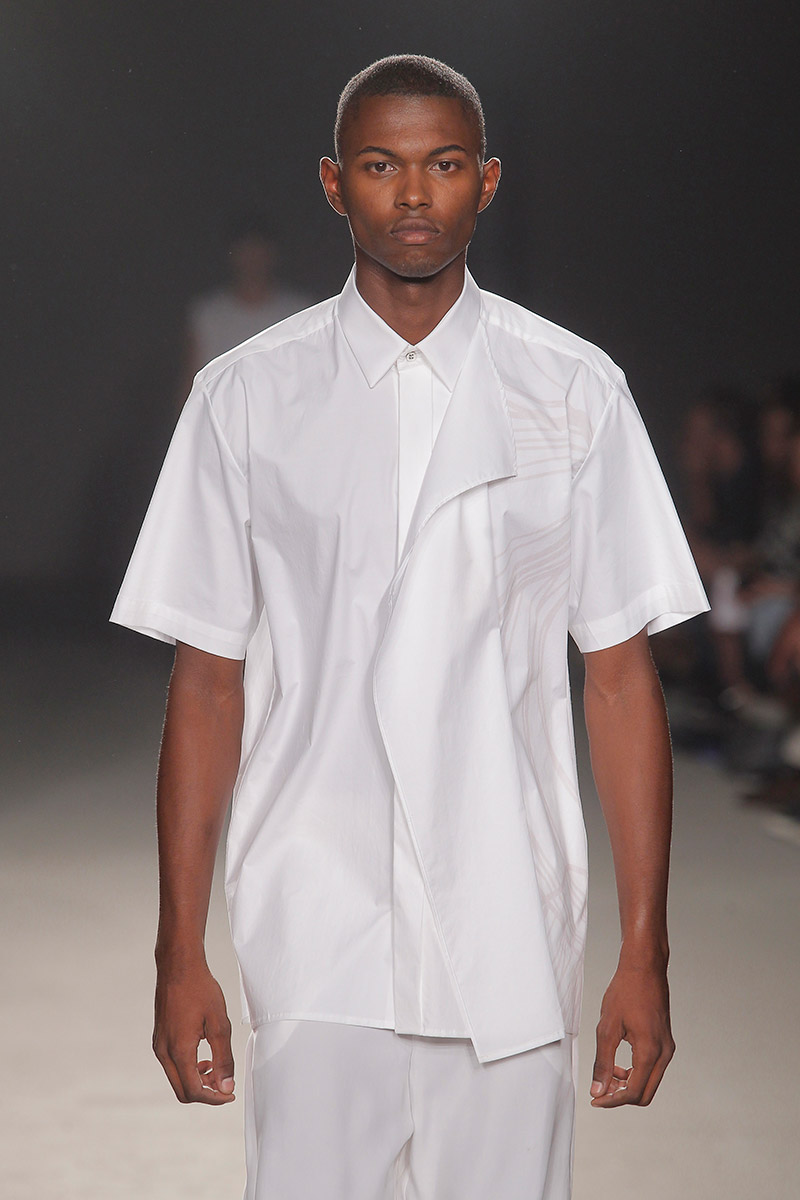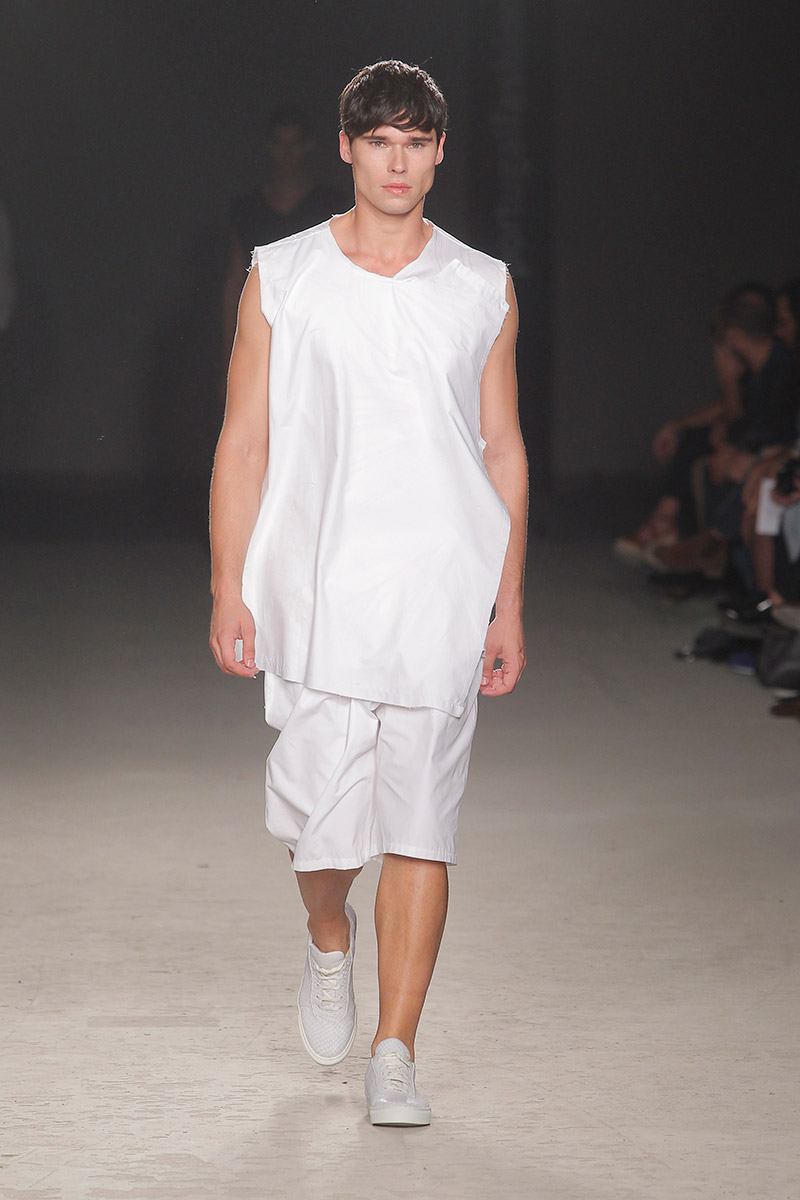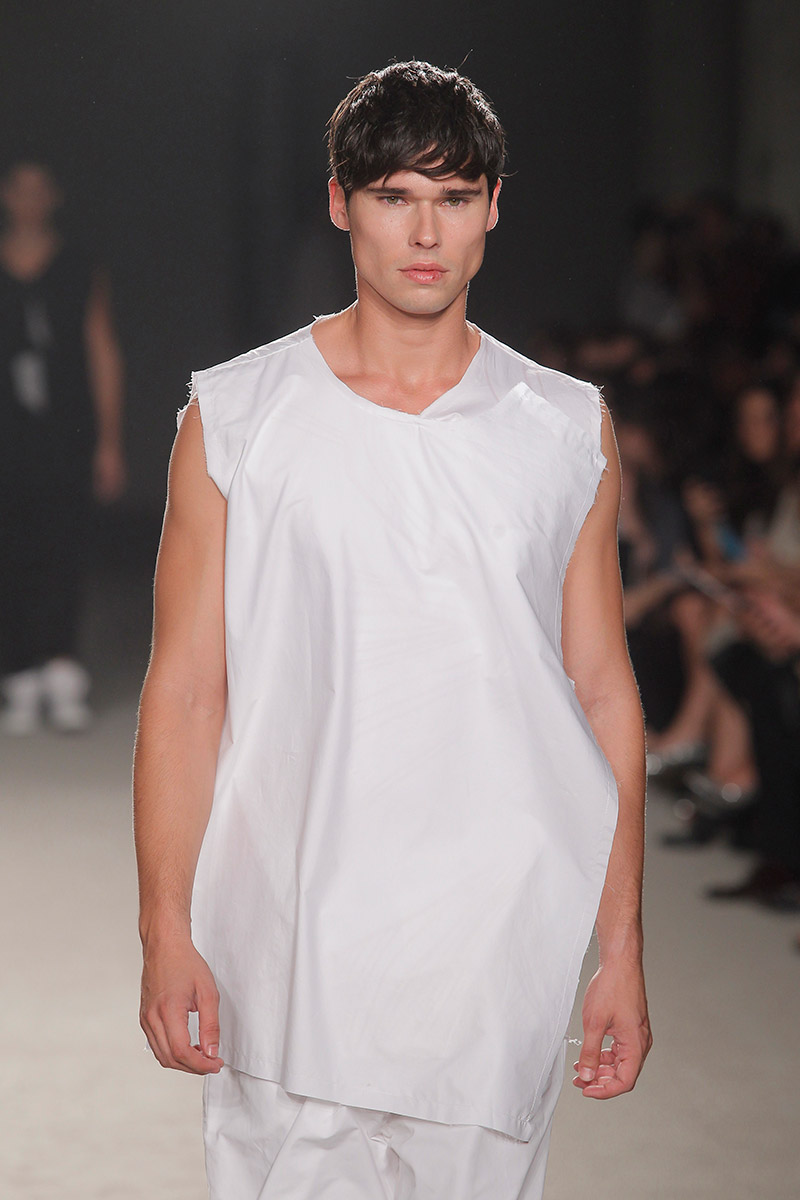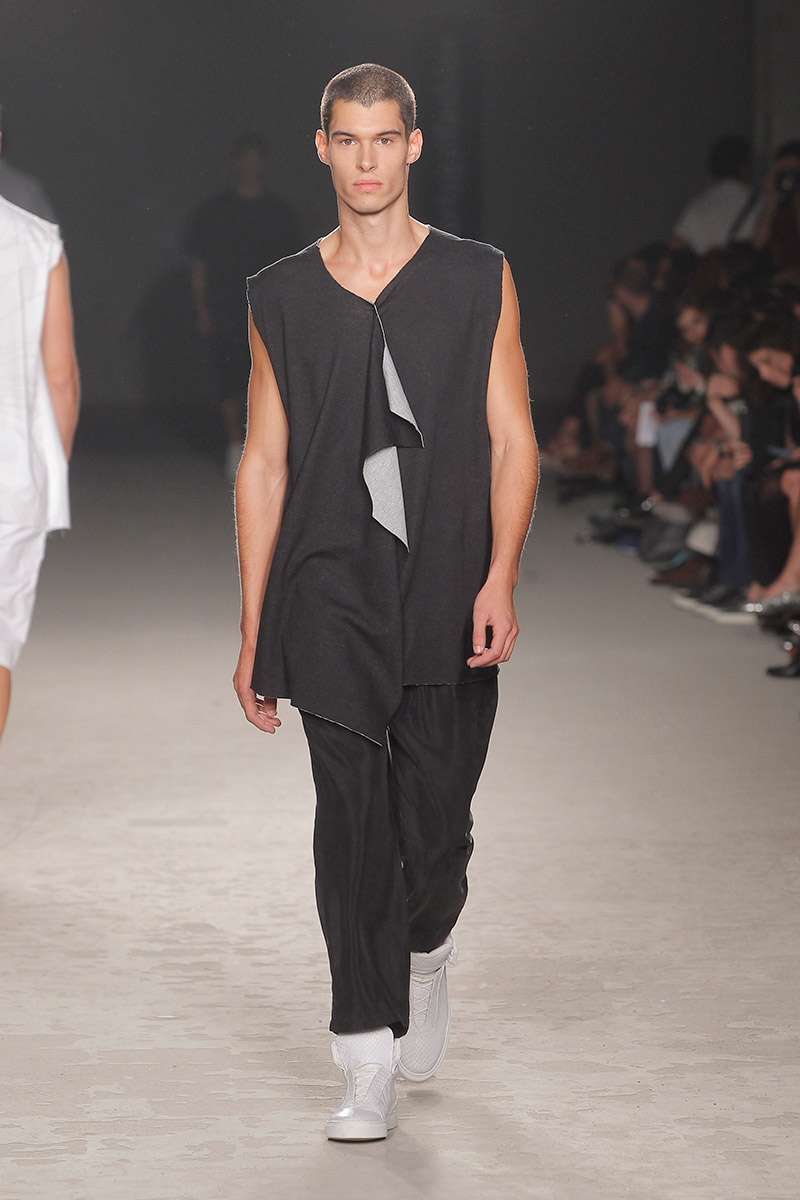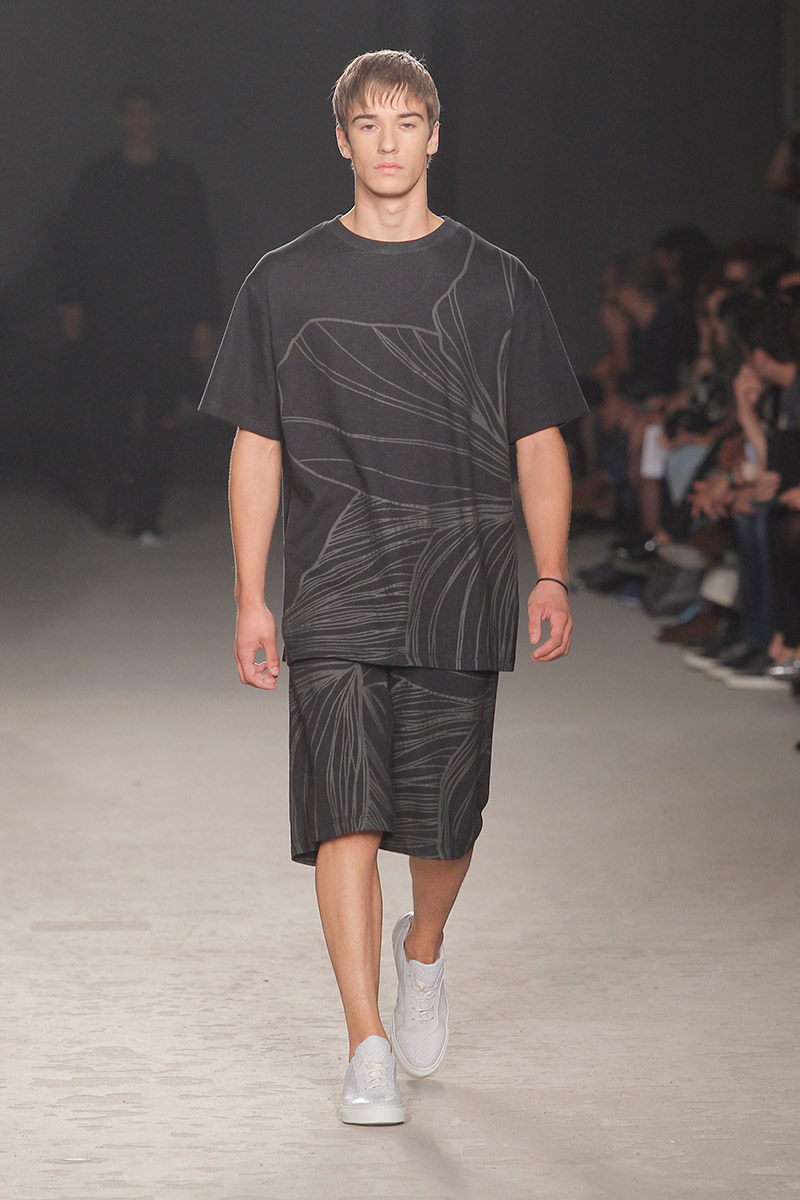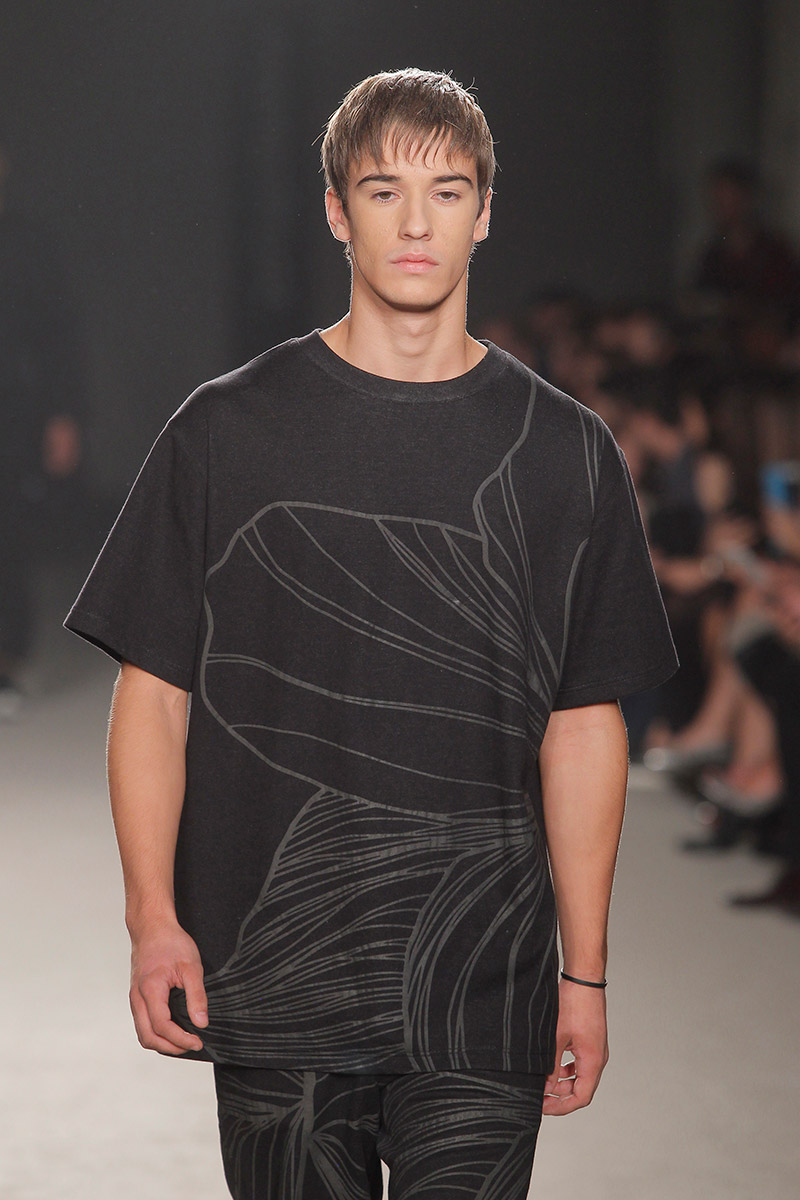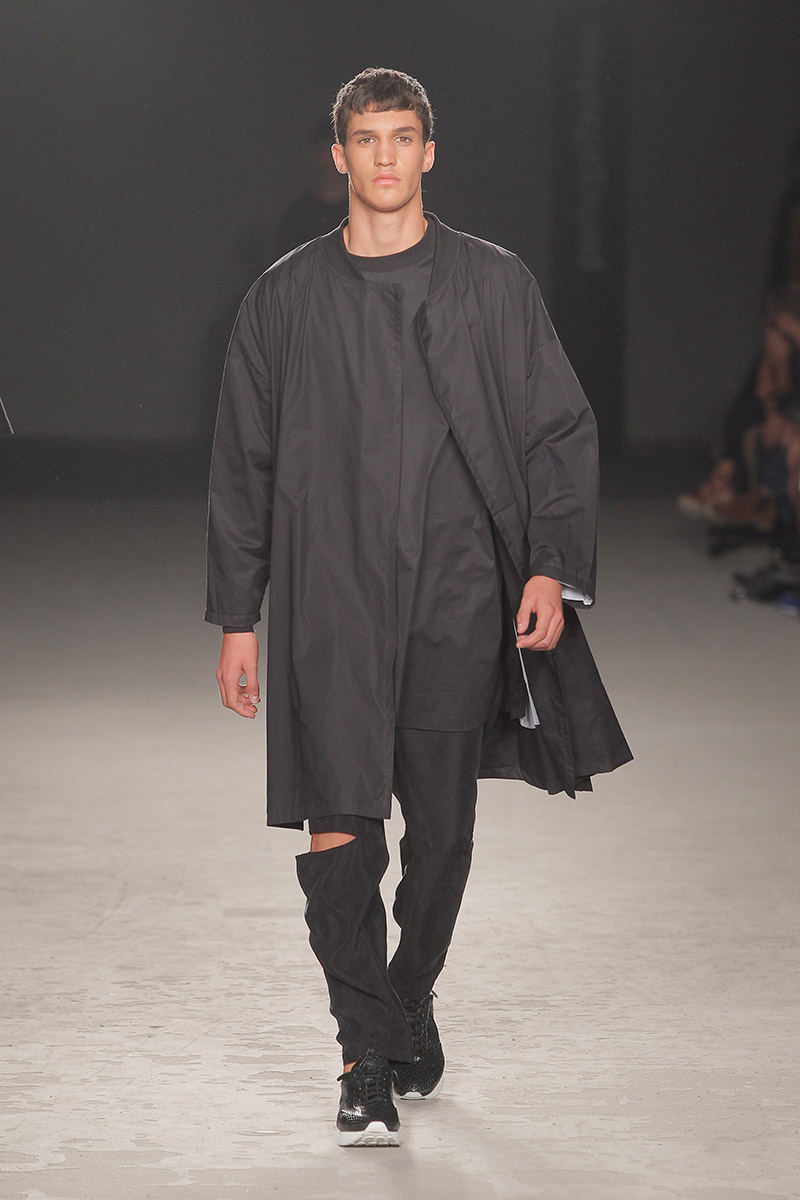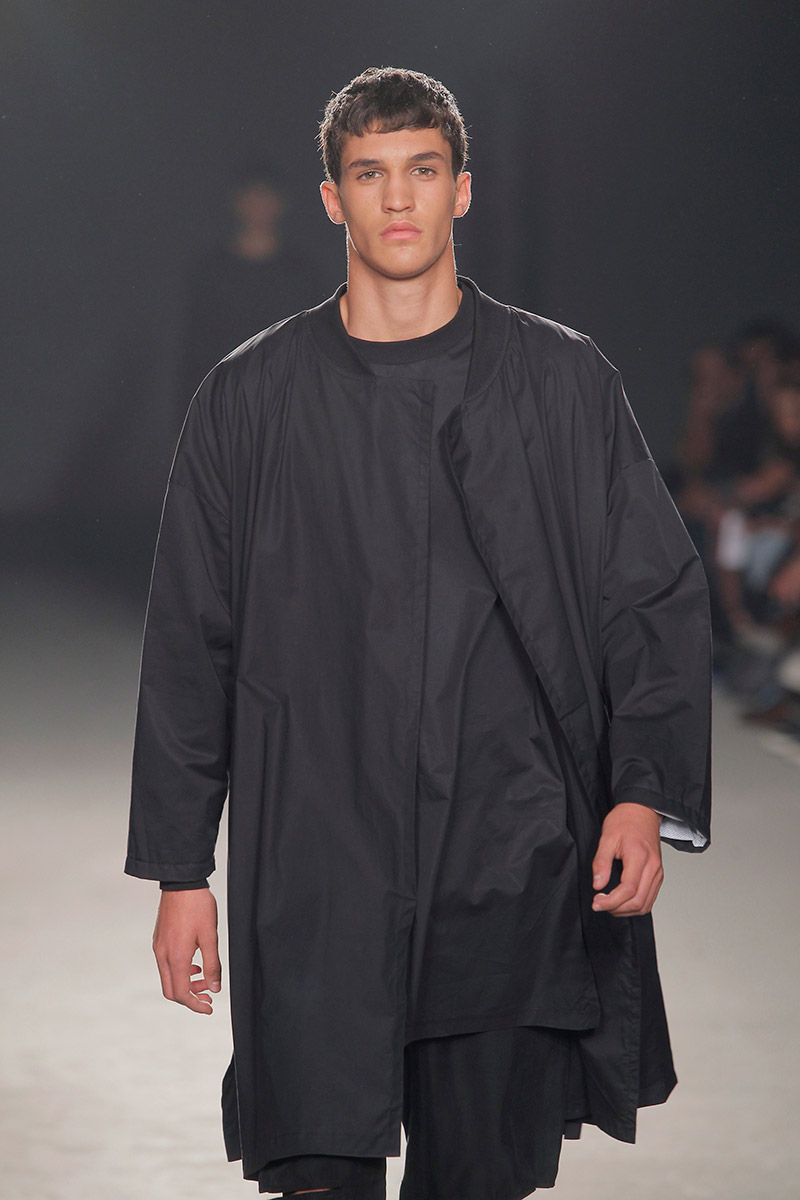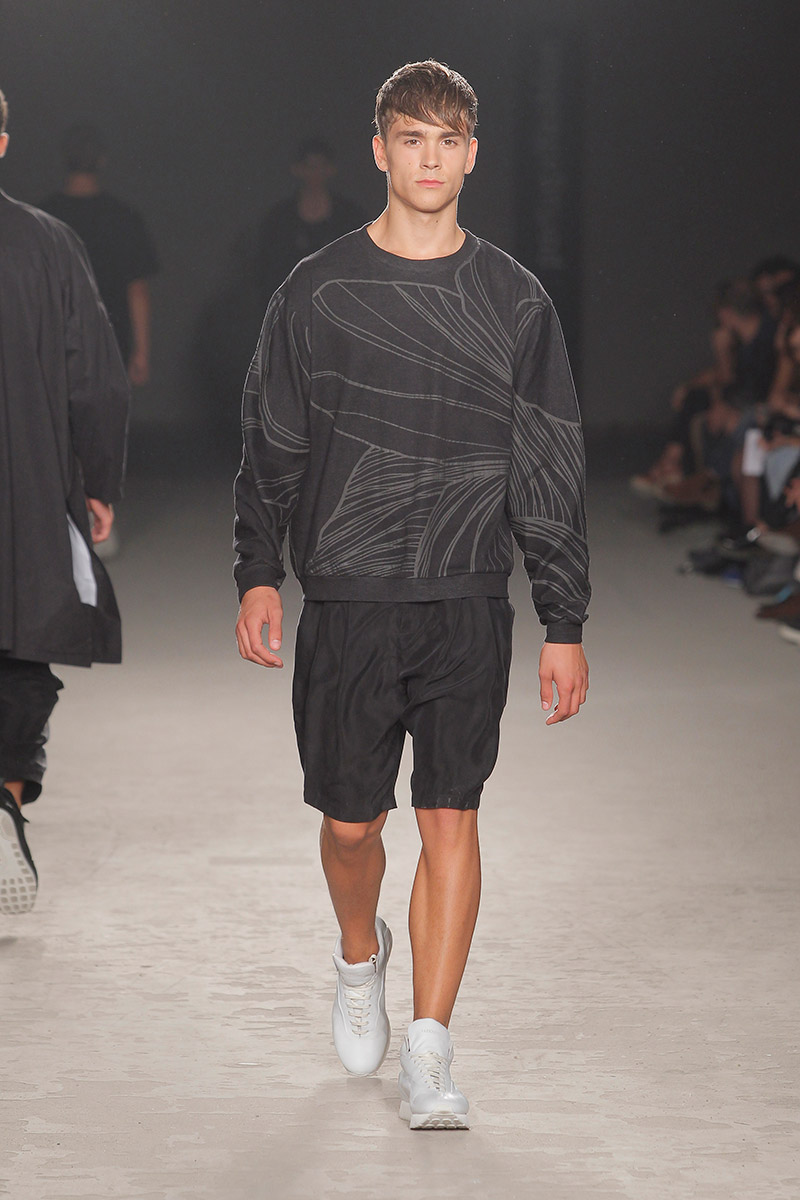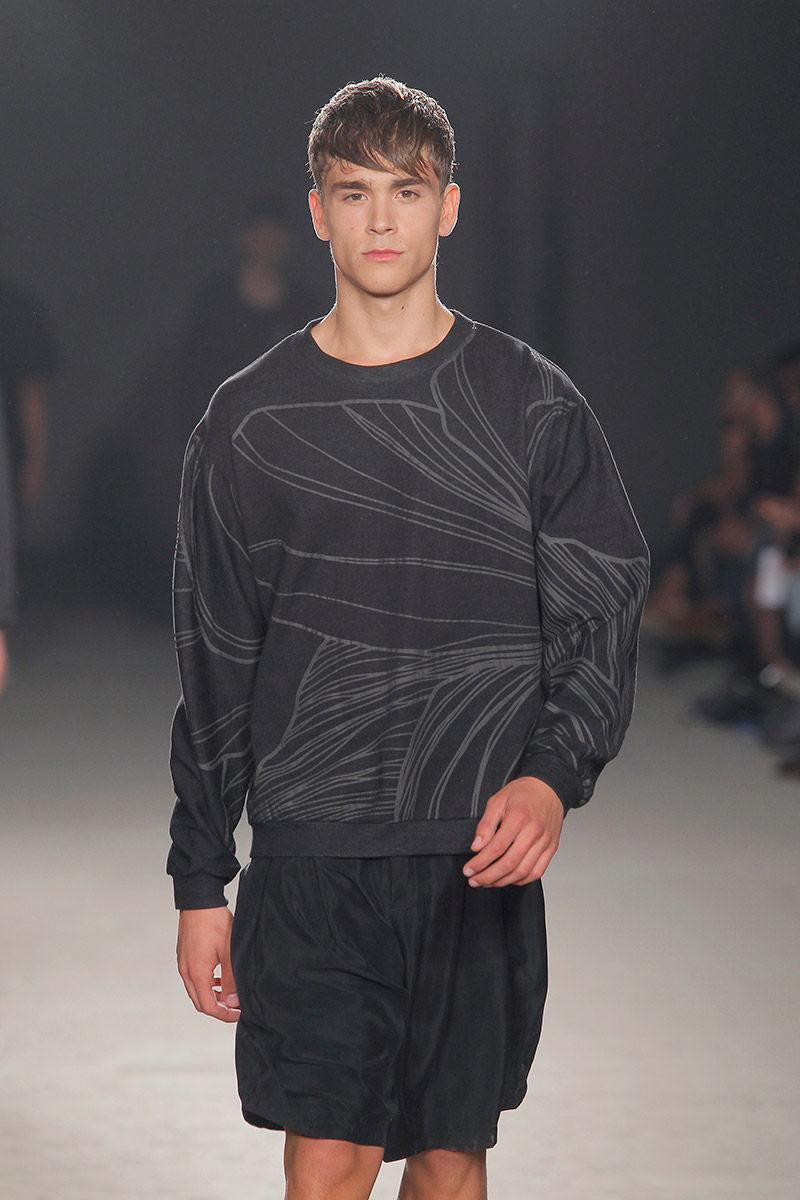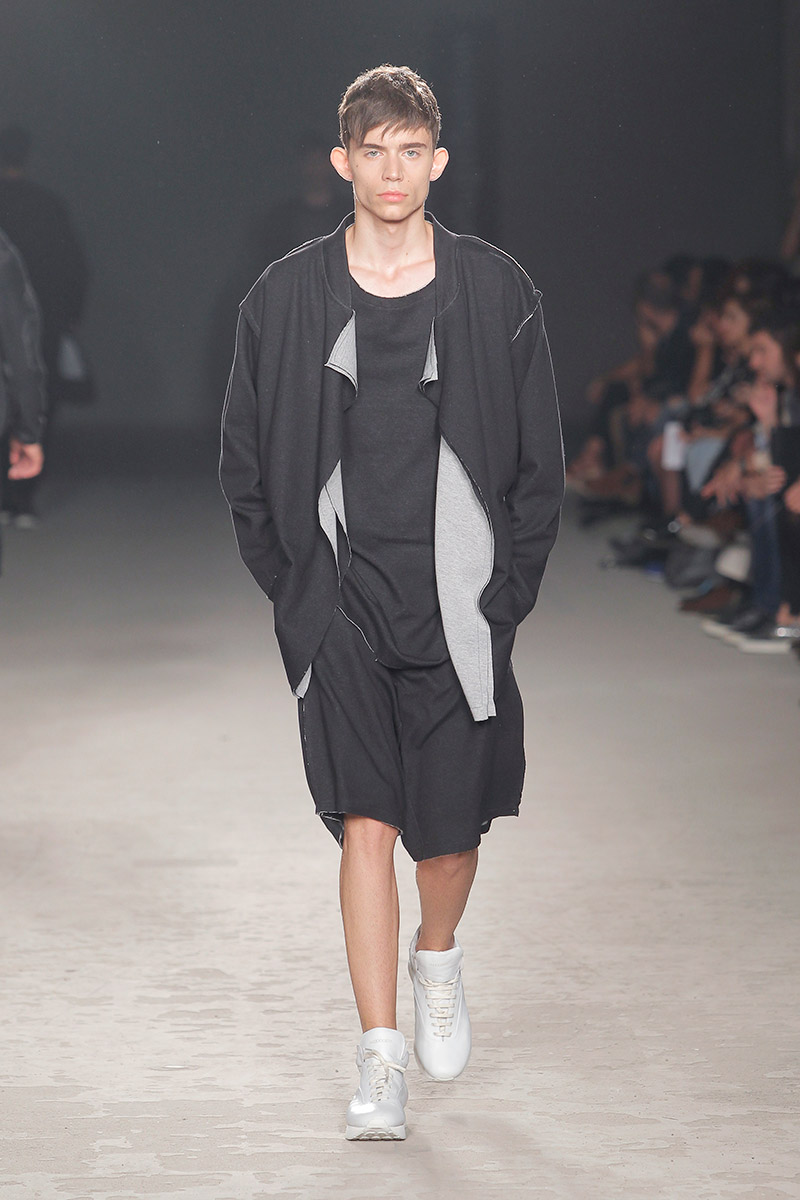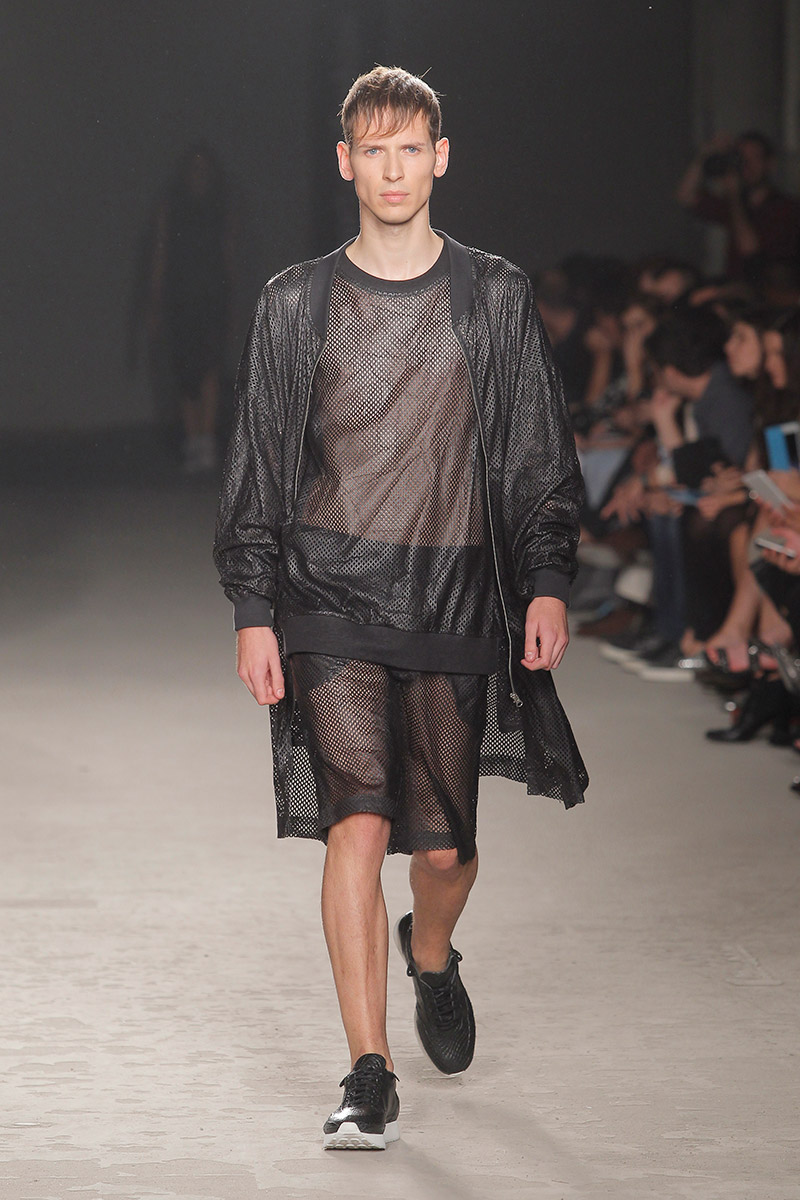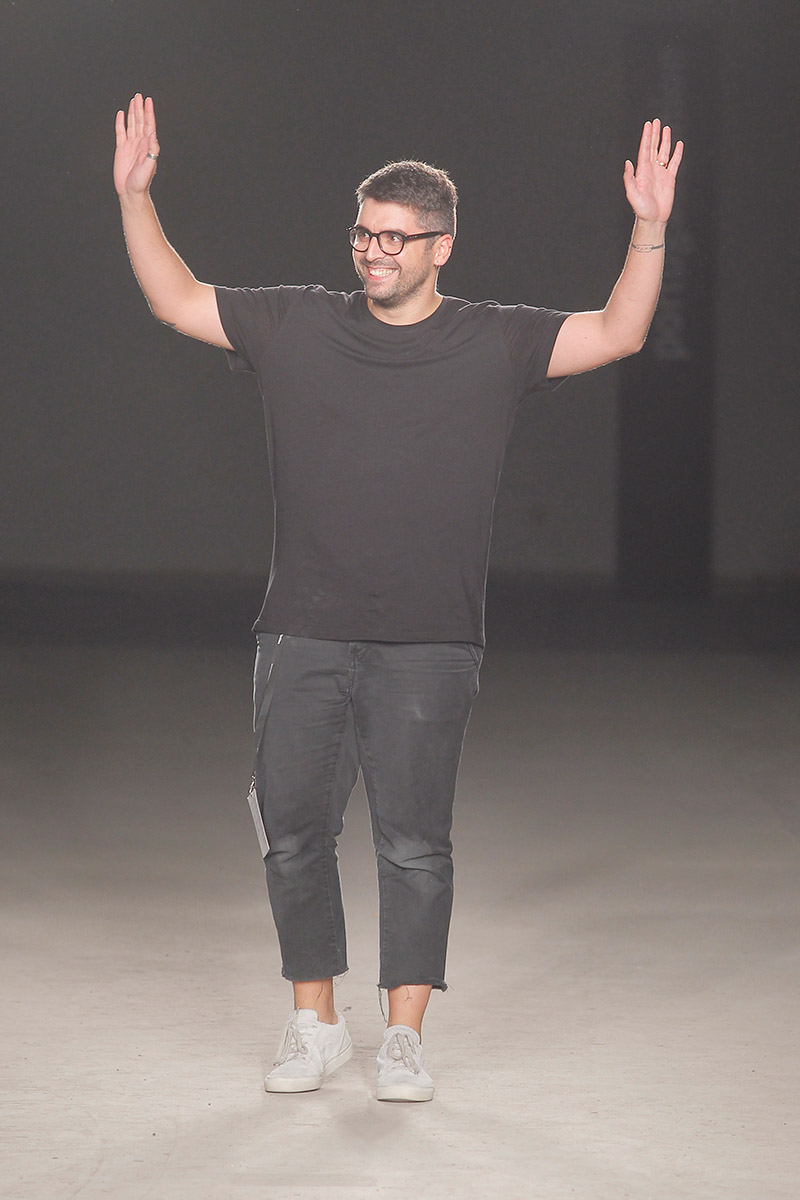 Hugo Costa presented his Spring/Summer 2015 collection at BLOOM, during PortugalFashion.
"The absence of an identity or the simple fact that we forget who we are in reality clouded the path to this collection. The fact that we become what others expect us to, takes us to the oblivion of the beauty of moments when we were pure and genuine or to the complete loss of our identity". This reflection led to the construction of a collection with basic and apparently pure pieces, which hide patterns in inner layers or which even expose the degradation of one's identity, with cru finishes.
The play between the inside and outside of the pieces and materials may be compared to the duality of personalities that we develop by nature. The print in linear drawing also exposes the fragility of this dichotomy.