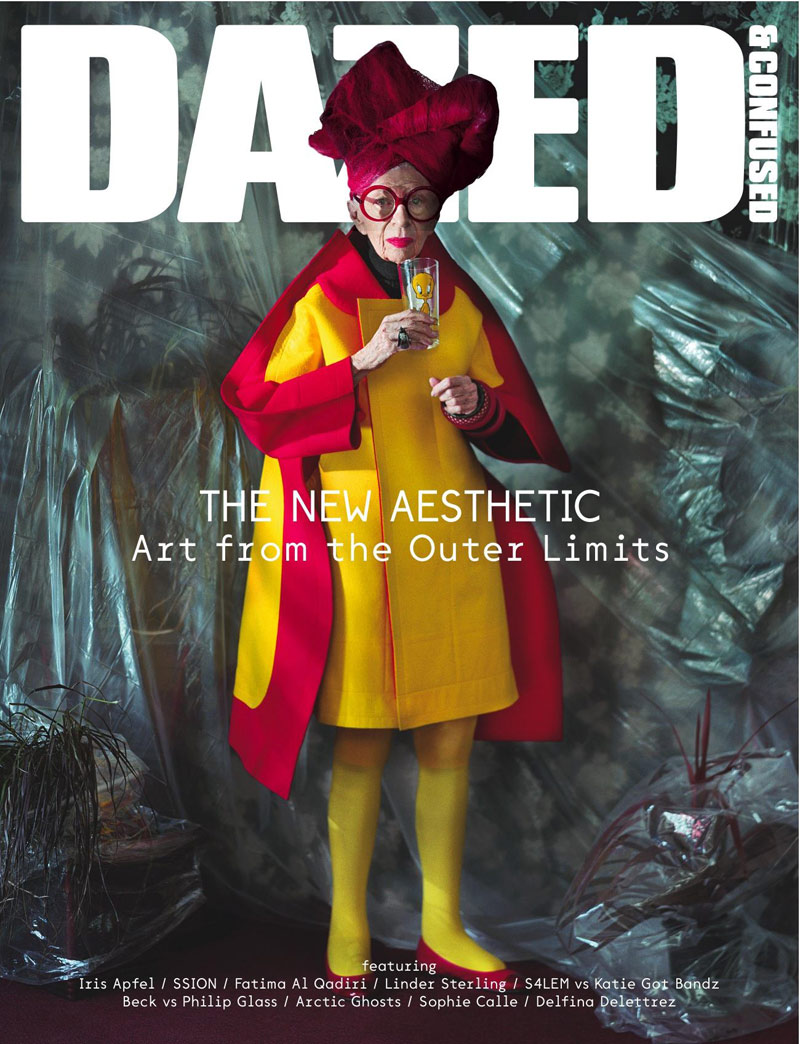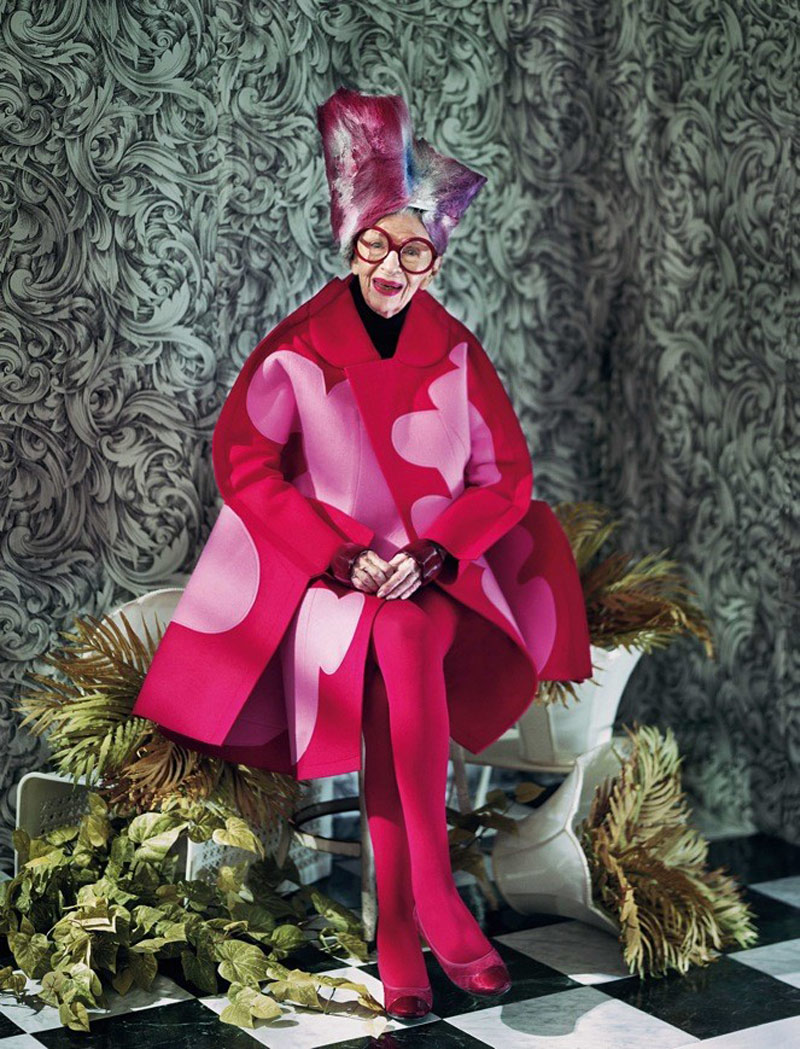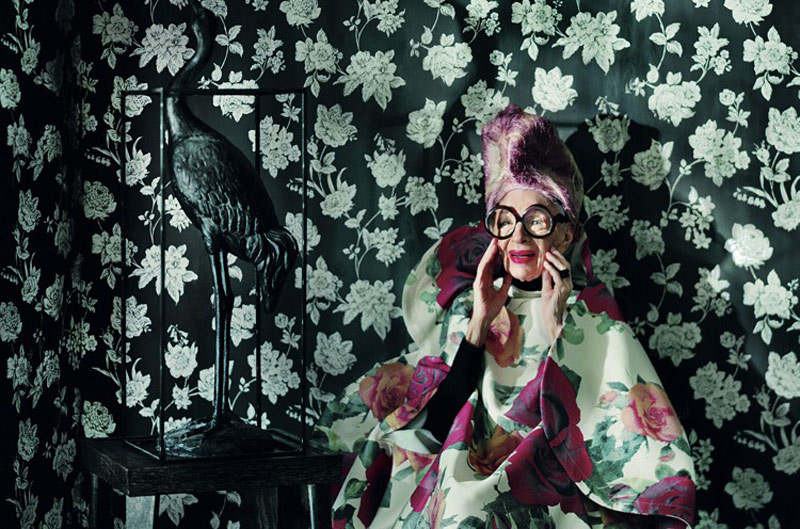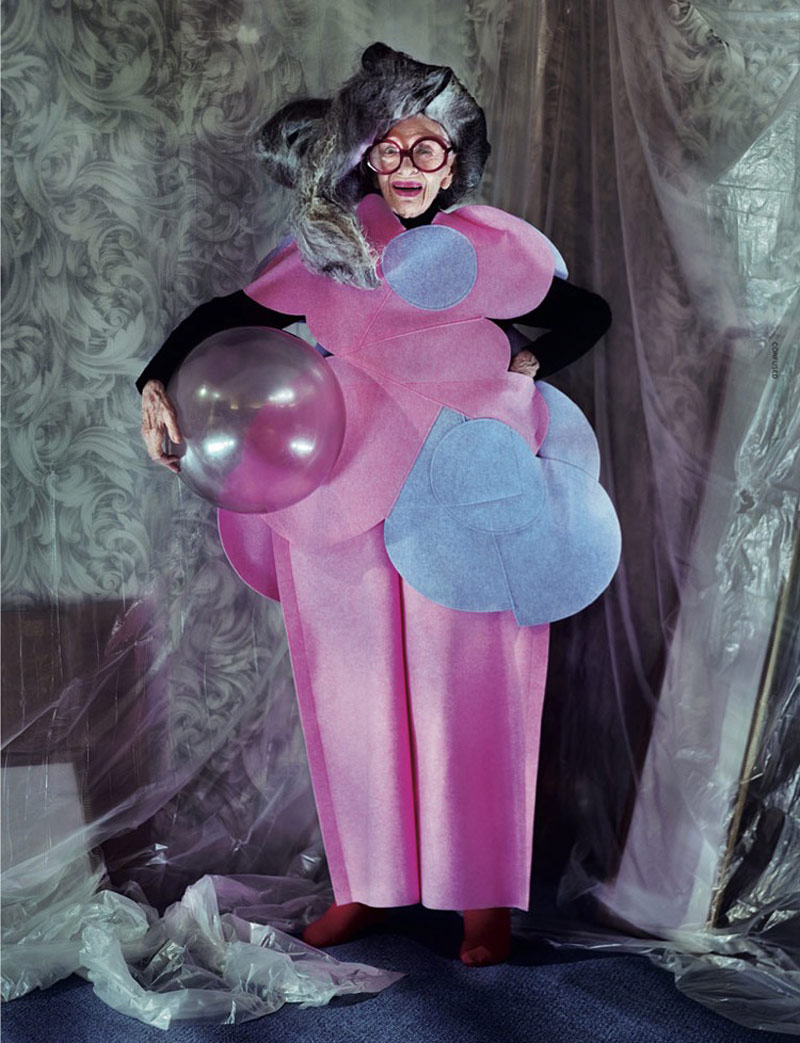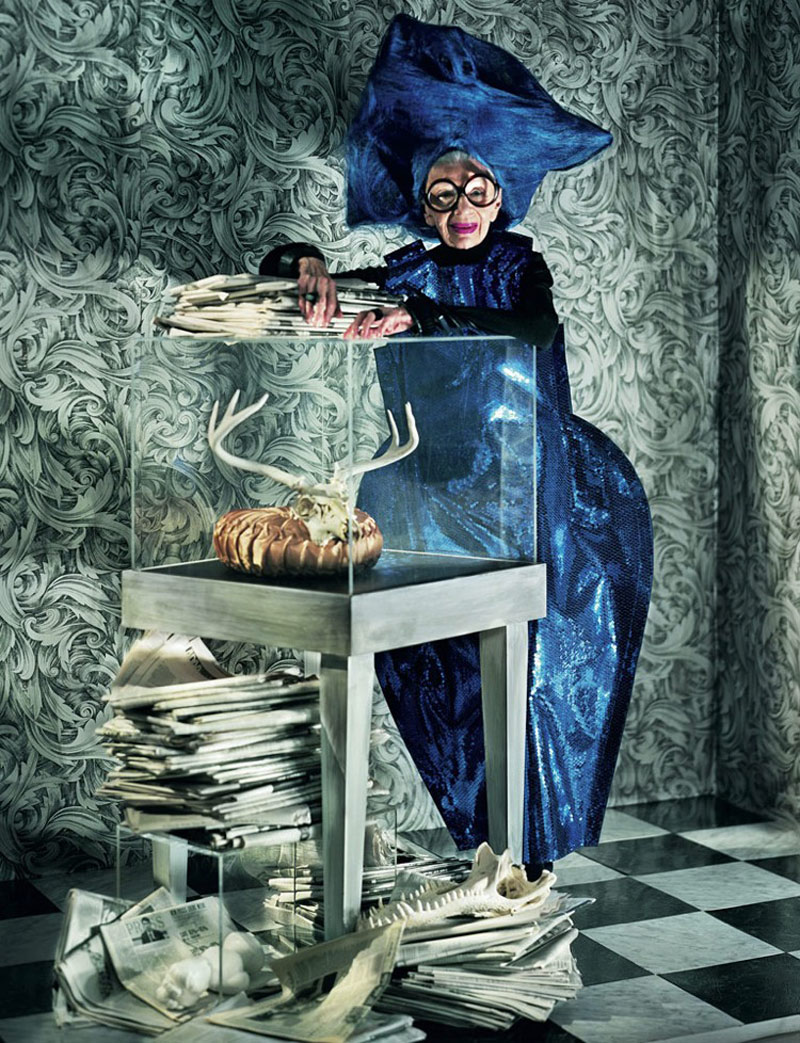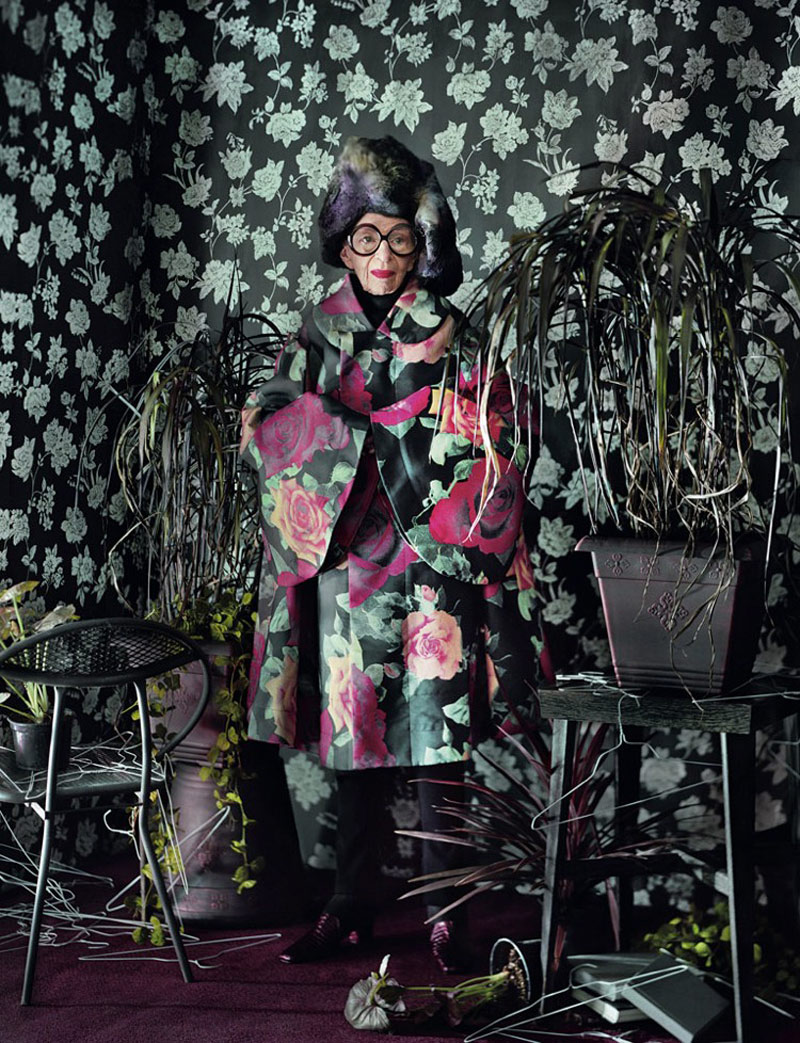 Perennial style icon Iris Apfel stars on the cover on Dazed & Confused's November issue – an art special. Photographed by Jeff Bark and styled by Robbie Spencer, Apfel models Comme des Garcon's A/W12 collection throughout and discusses her role in elevating fashion to one of the world's most exciting art forms.
Dazed & Confused also commission six artists to produce a body of exclusive new works for the issue. Accompanied by an essay on the rise of collage from visual arts editor Francesca Gavin, the feature explores the burgeoning Off Modern movement and those artists radically reinterpreting art history.
They travel from NYC to Kansas with cult electro provocateur Cody Critcheloe to get the inside story on his genre bending art pop project SSION, with contributions from collaborators Karen O, Michael Stipe and Ryan Trecartin.
Ari Marcopoulos shoots a fashion story in the studio of Brooklyn sculptor Nick Van Woert, while seminal hairstylist Bob Recine works with the dramatic hair sculptures of Maurizio Anzeri.
Elsewhere Gulf Futurists Fatima Al Qadiri and Sophia Al-Maria explain how the aesthetics of the Middle East inspires their audio visual internet experiments; Beck and Philip Glass go head-to-head in a conversation about the art of sheet music, accompanied by specially commissioned hand drawn illustrations by Beck; punk firebrand Linder Sterling premieres a thought provoking new collage; alchemist jeweller Delfina Delettrez showcases her latest collection; iconic French artist Sophie Calle looks back at the pivotal moments of her career; Julie Verhoven concludes her in house art residency; and Jack Donaghue from S4LEM shoots and interviews Chicago's hottest new rapper, Katie Got Bandz.