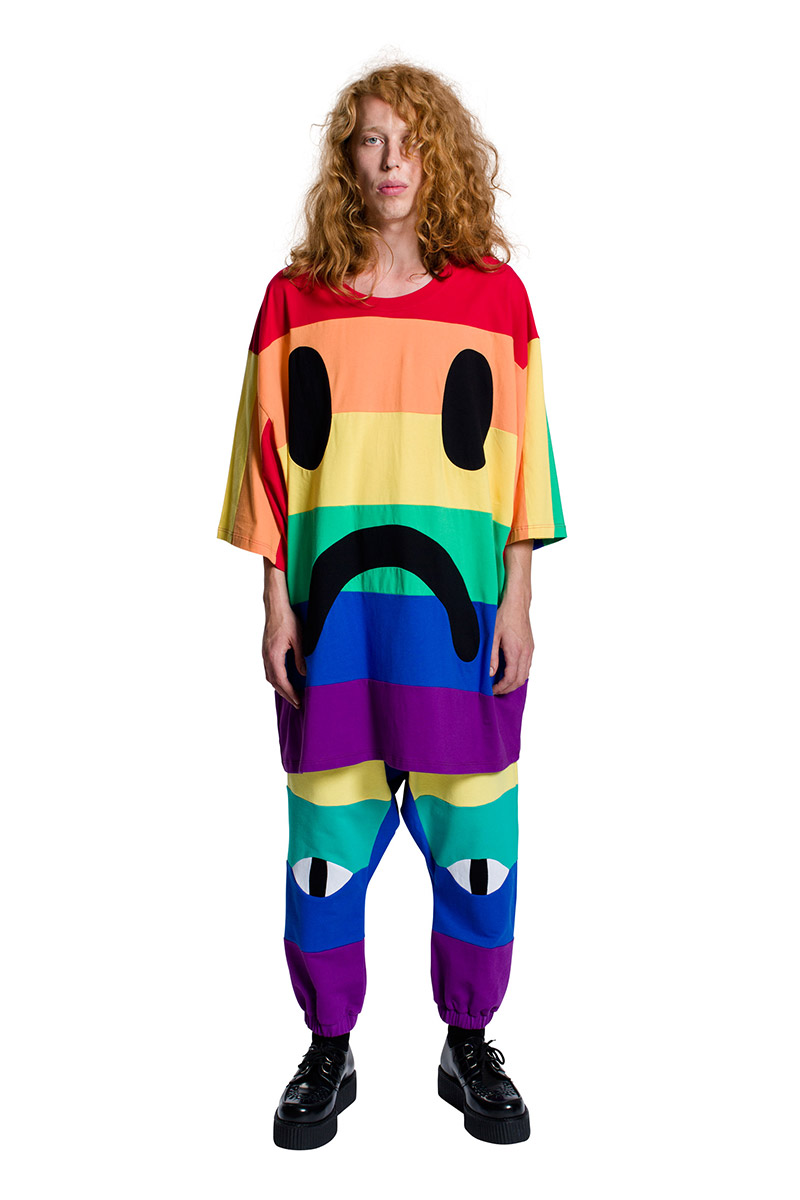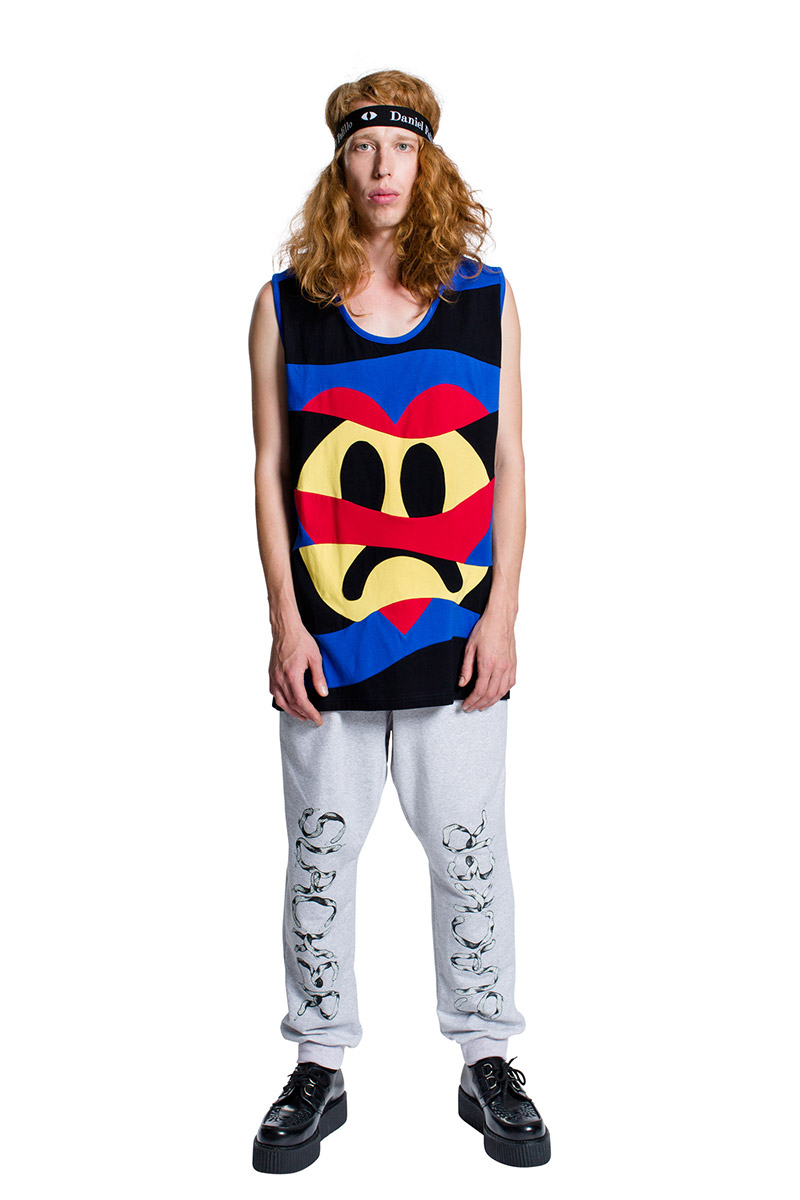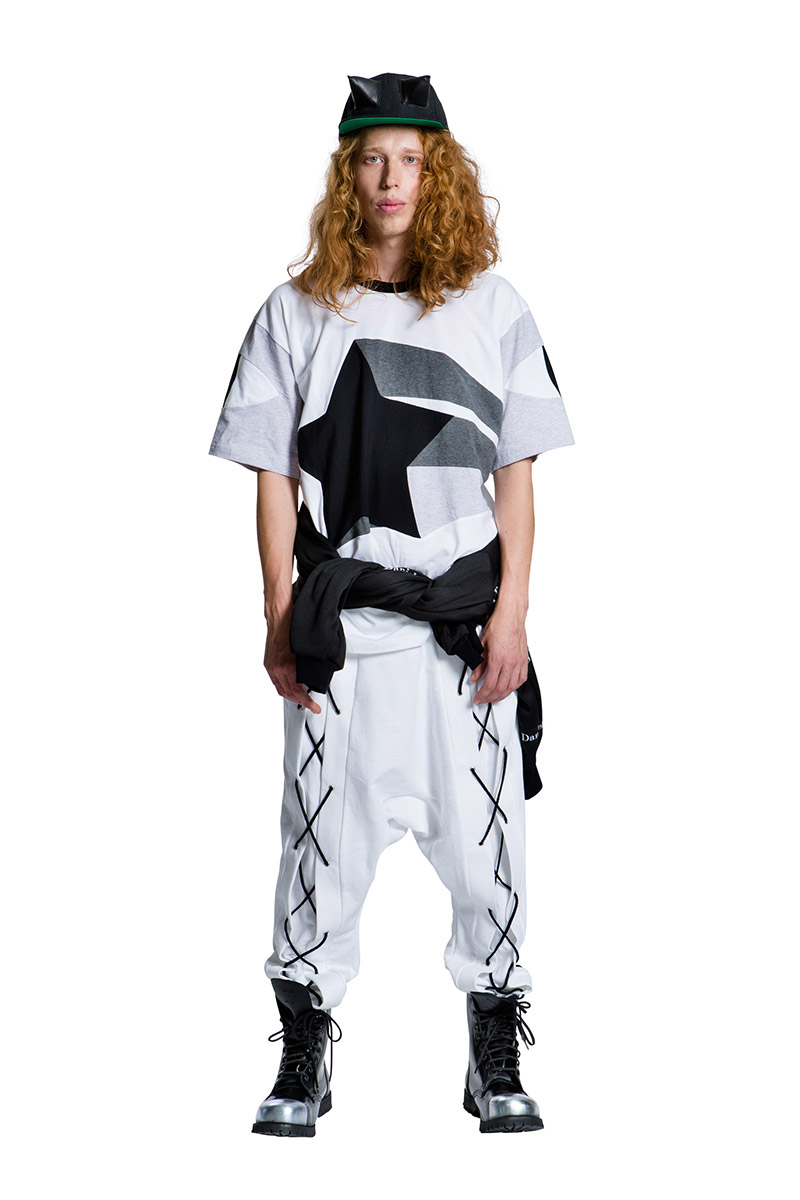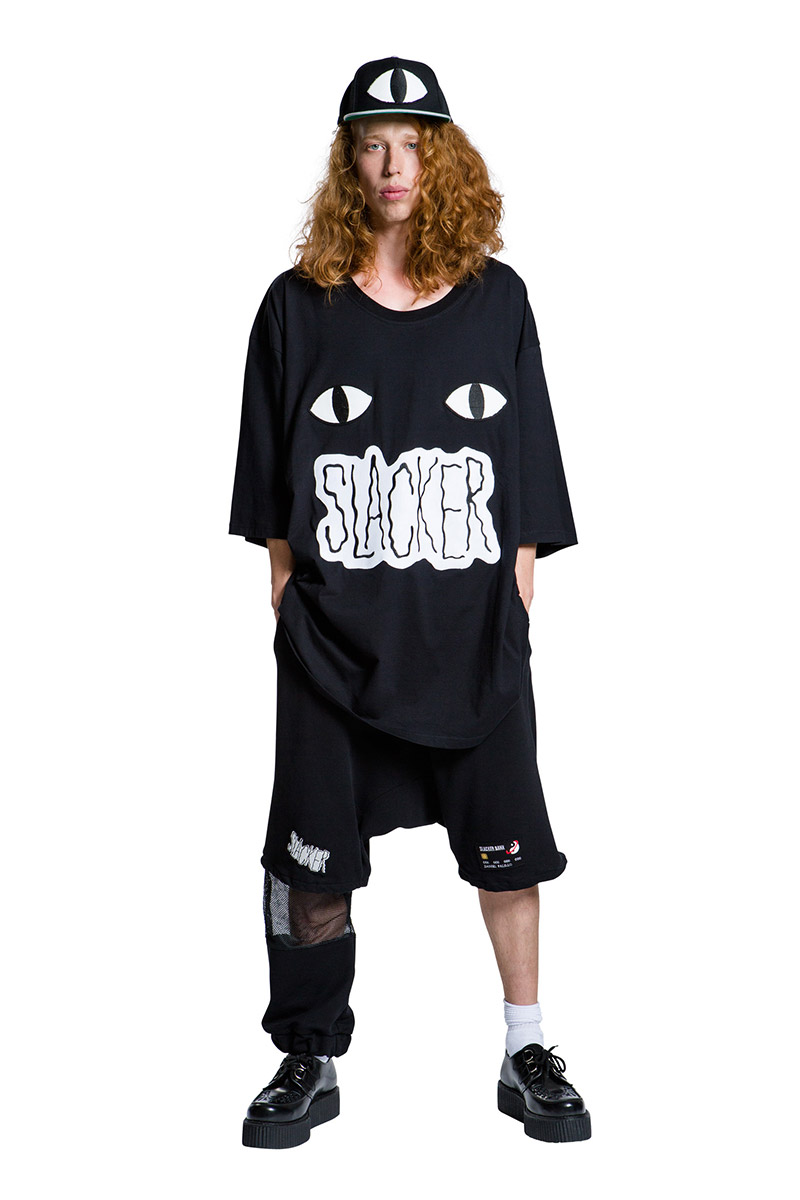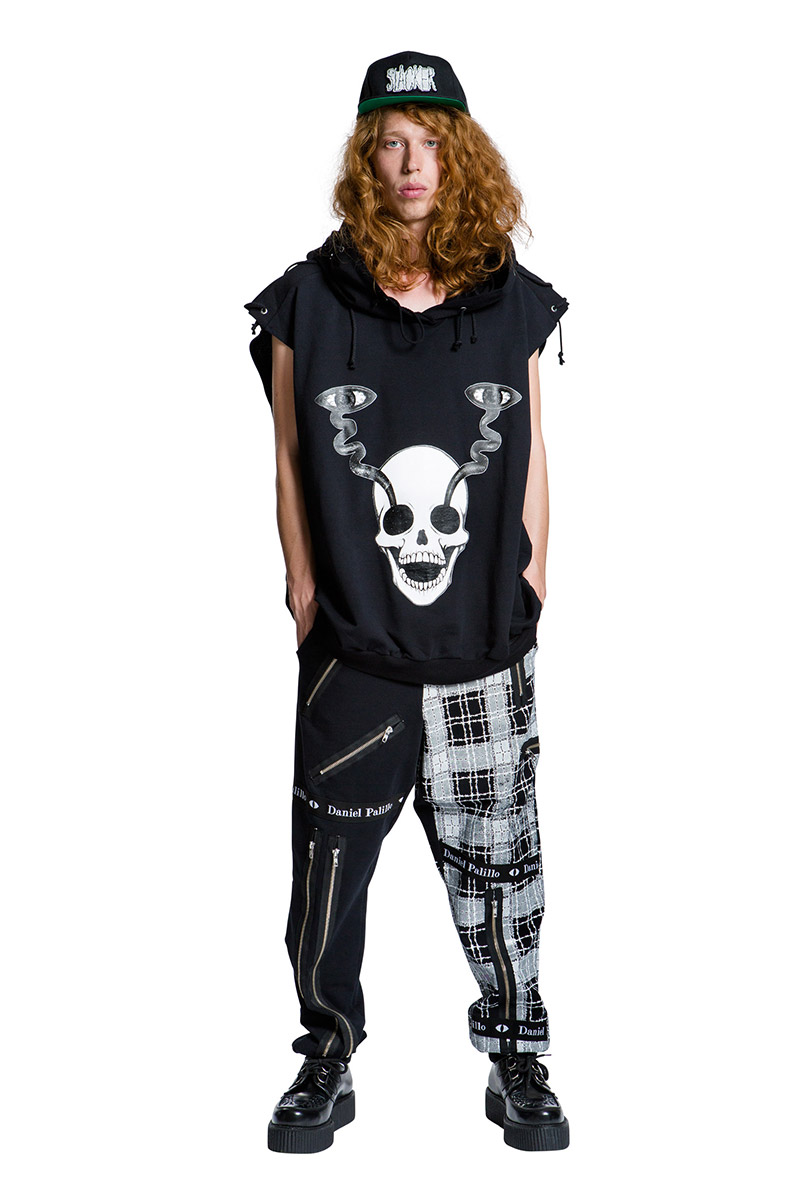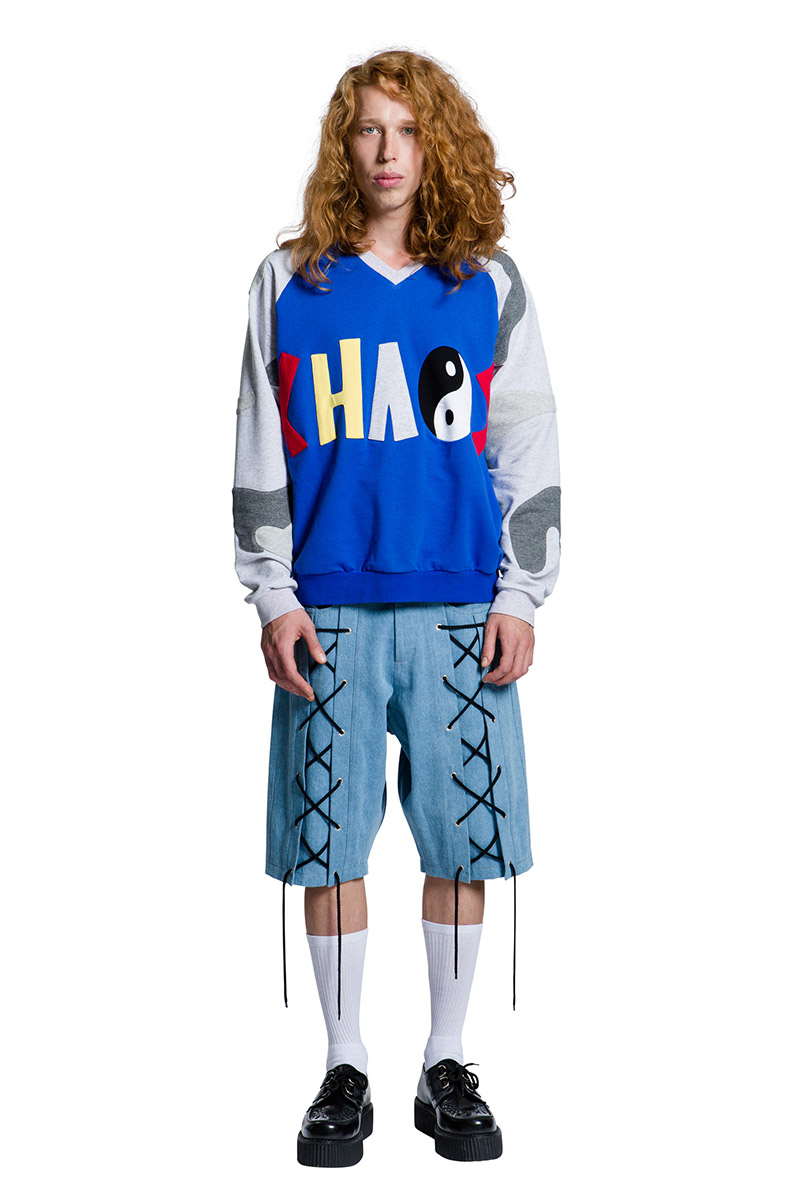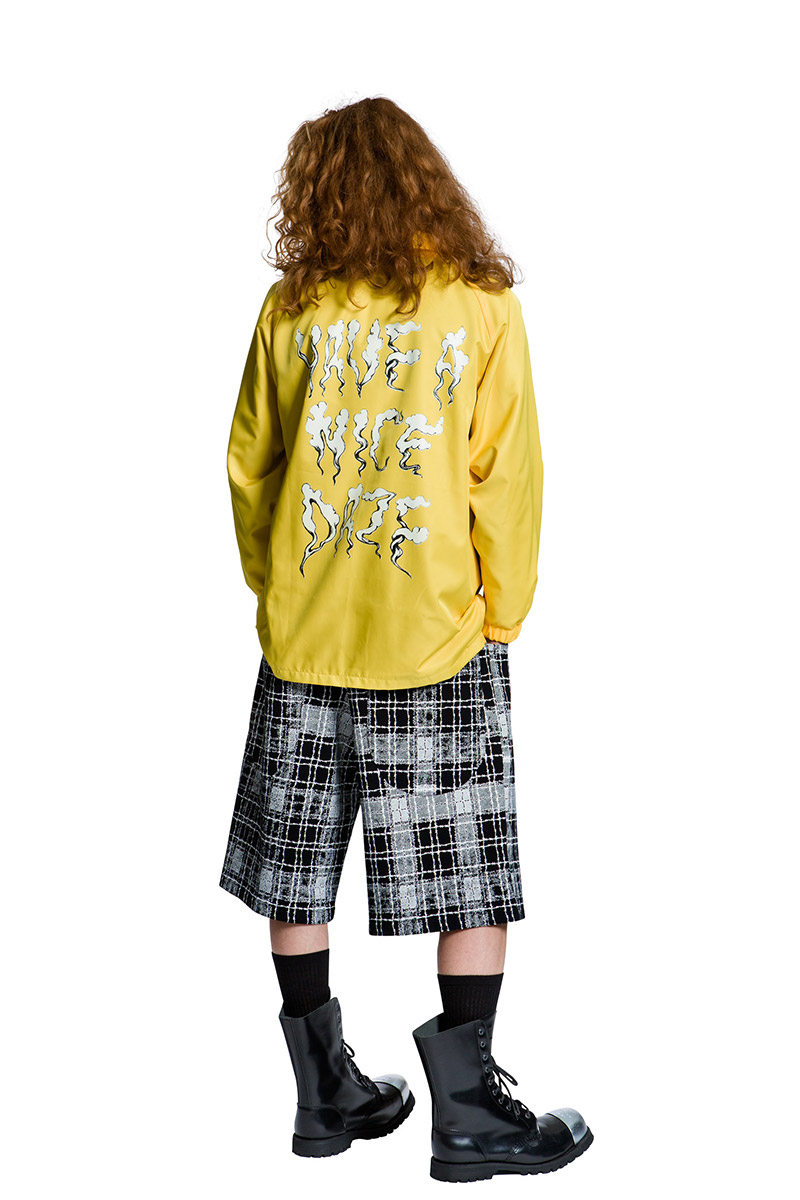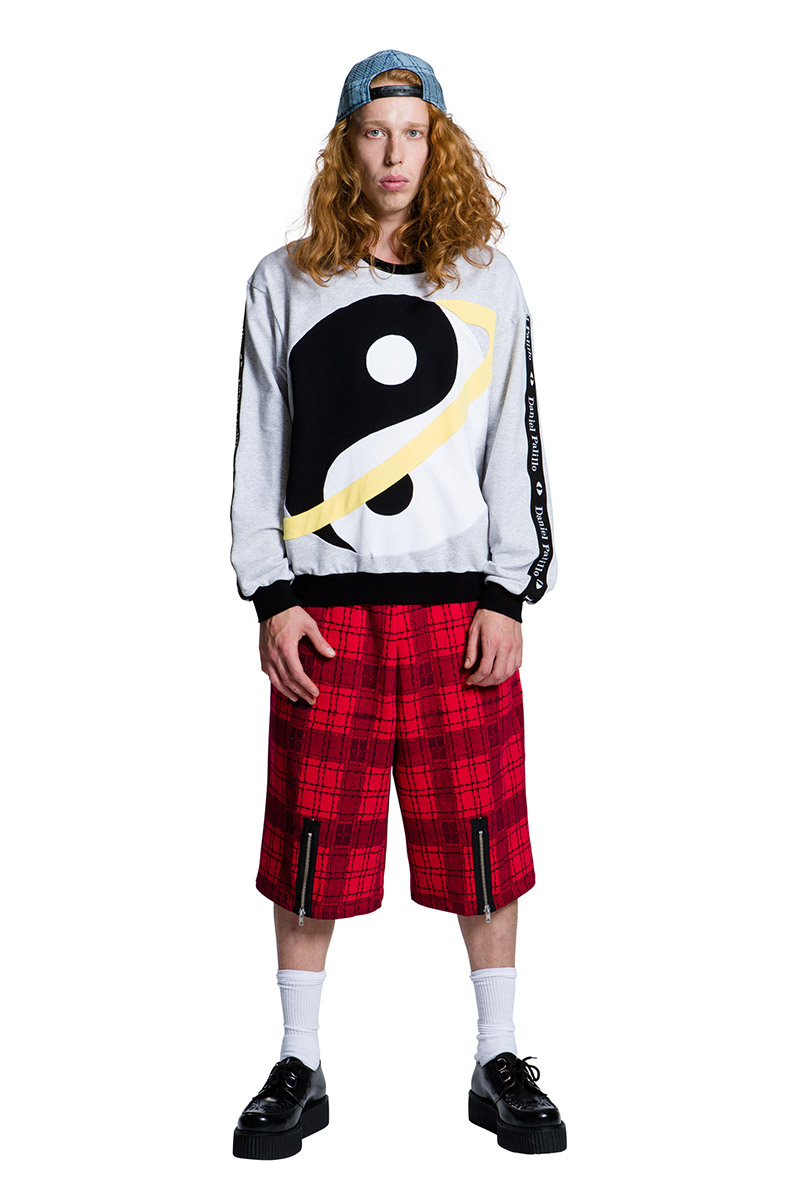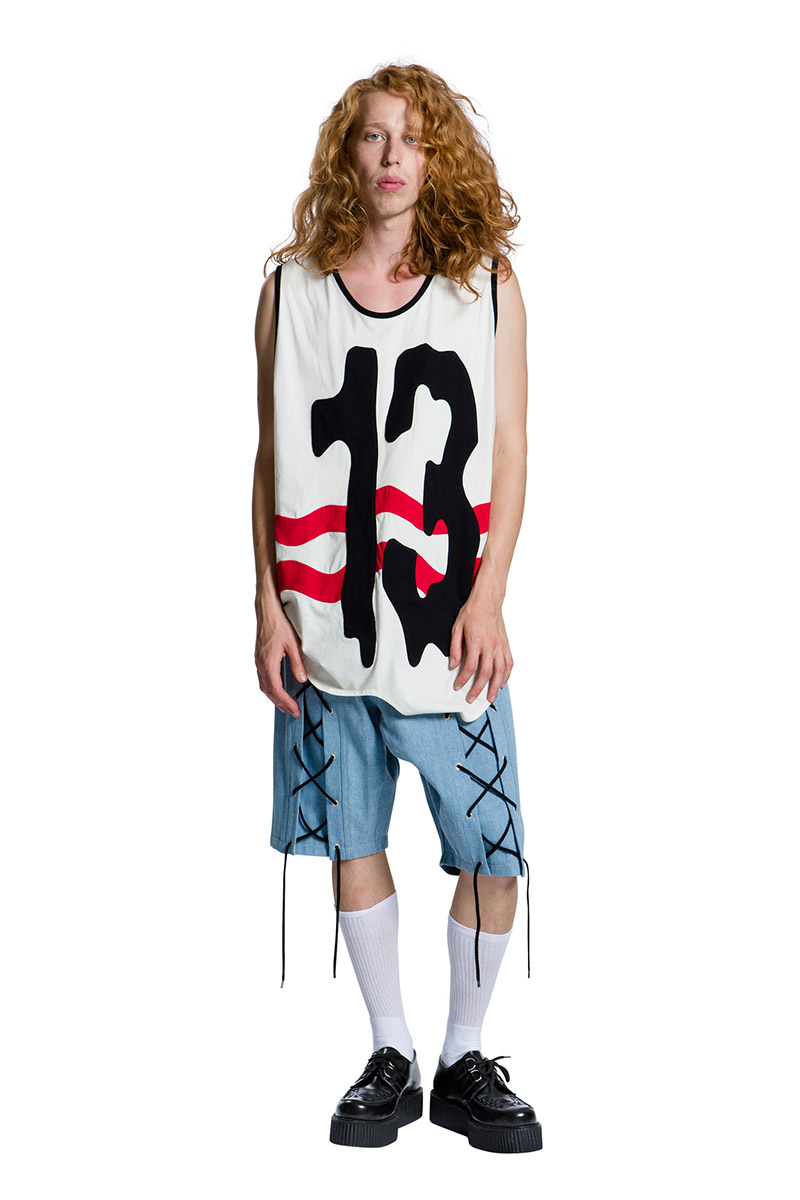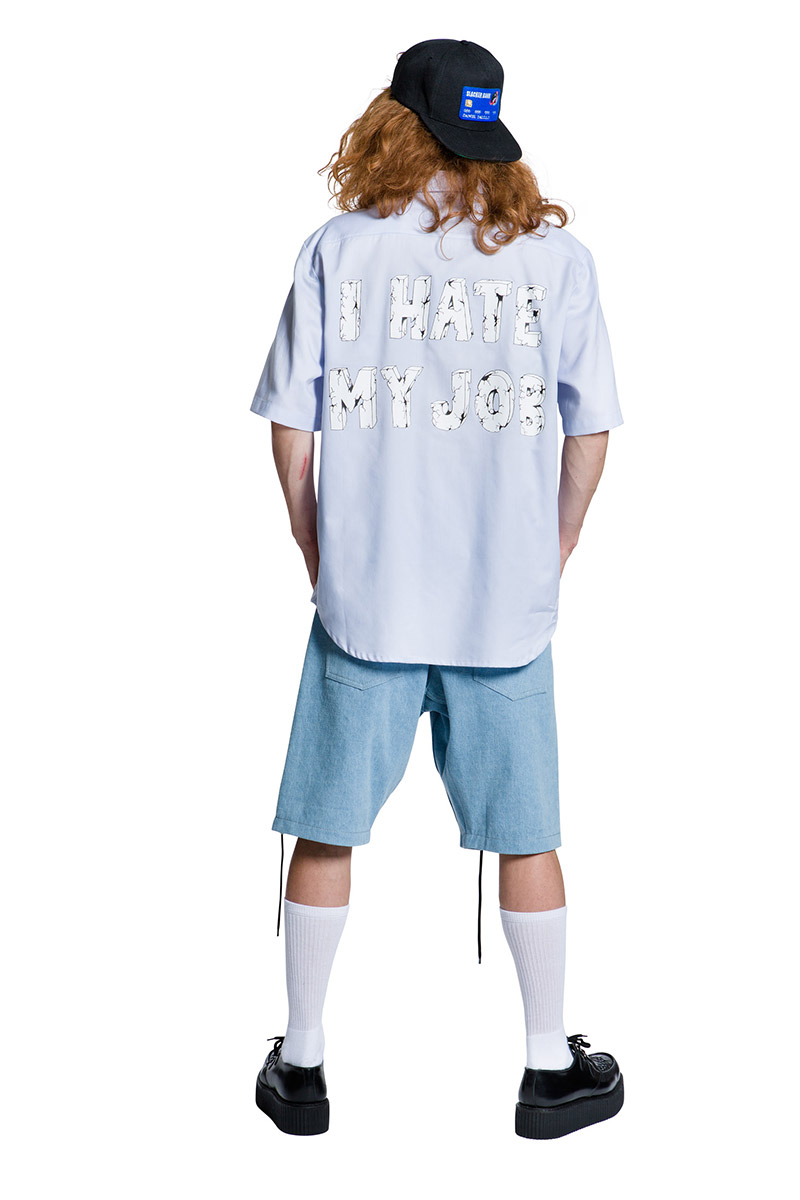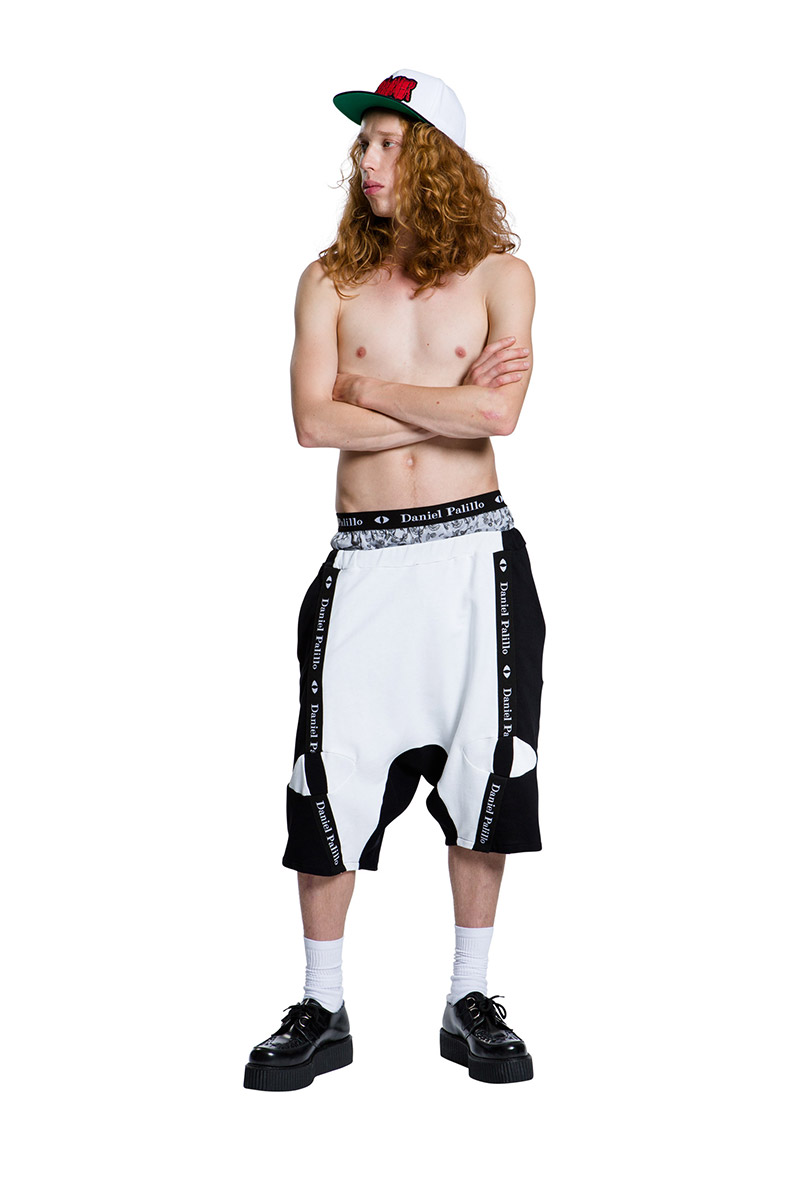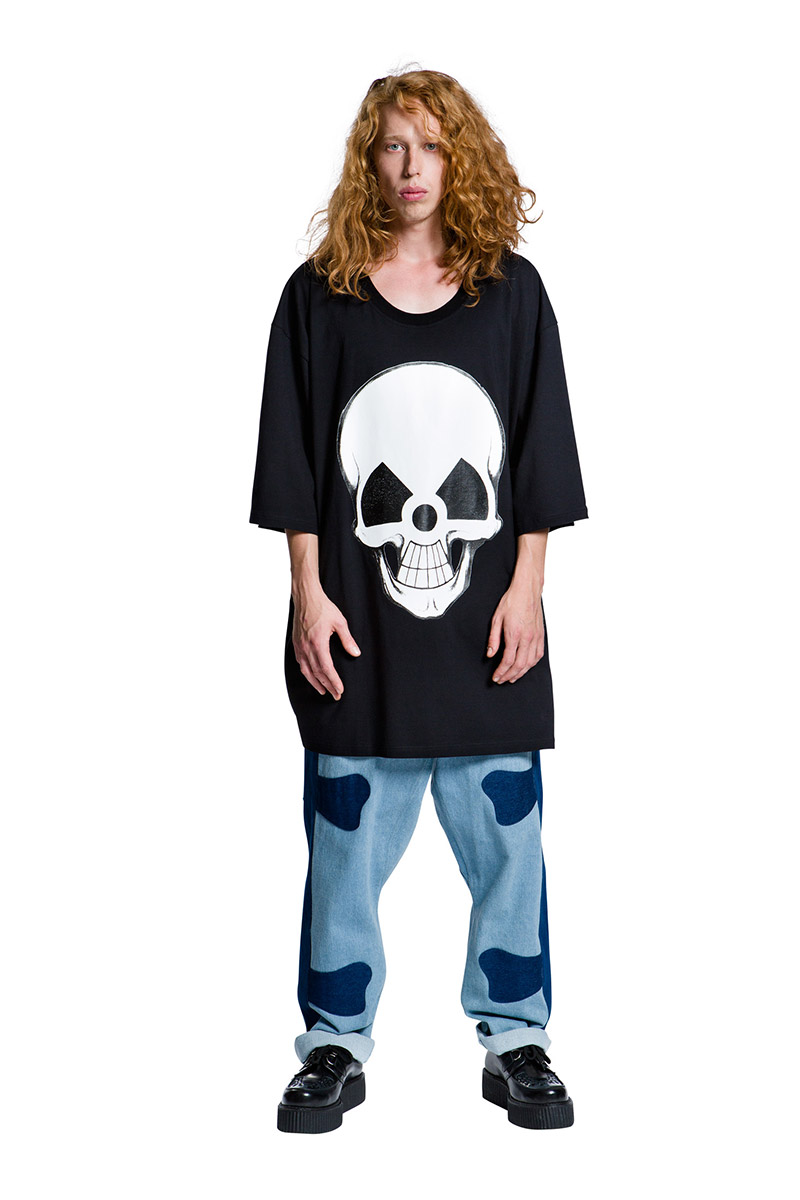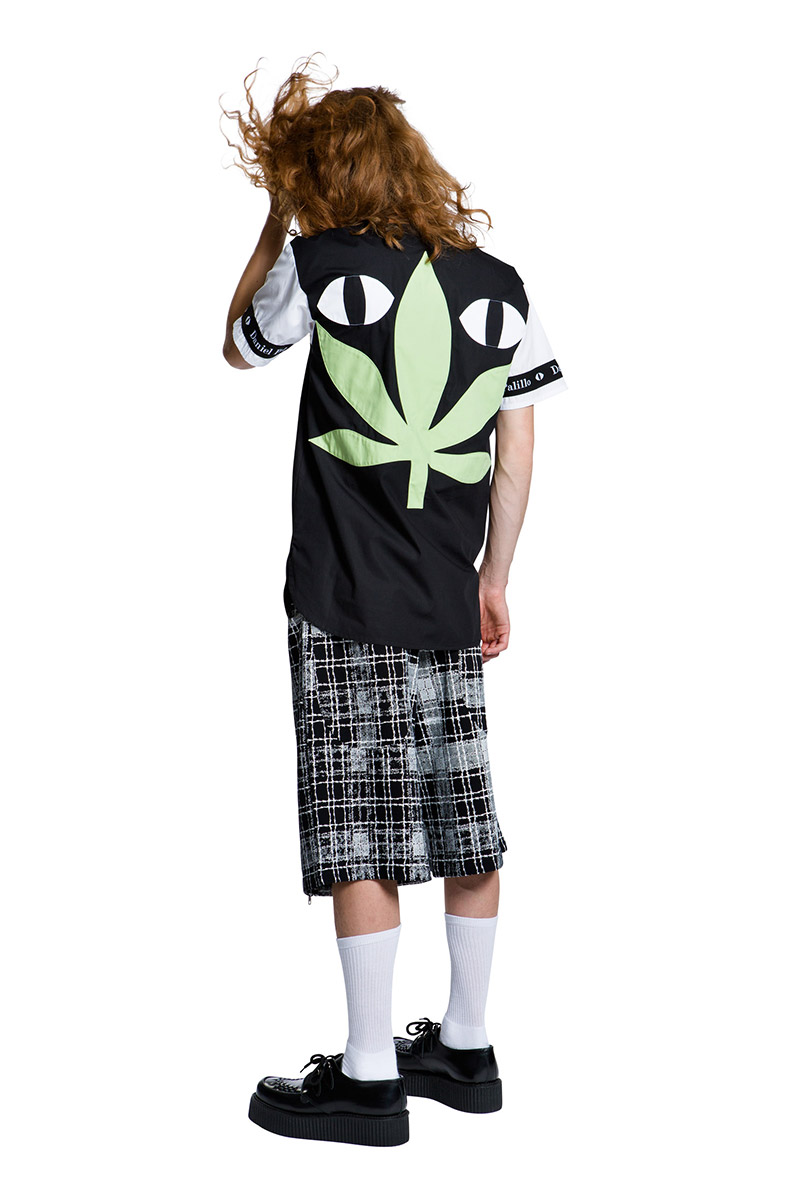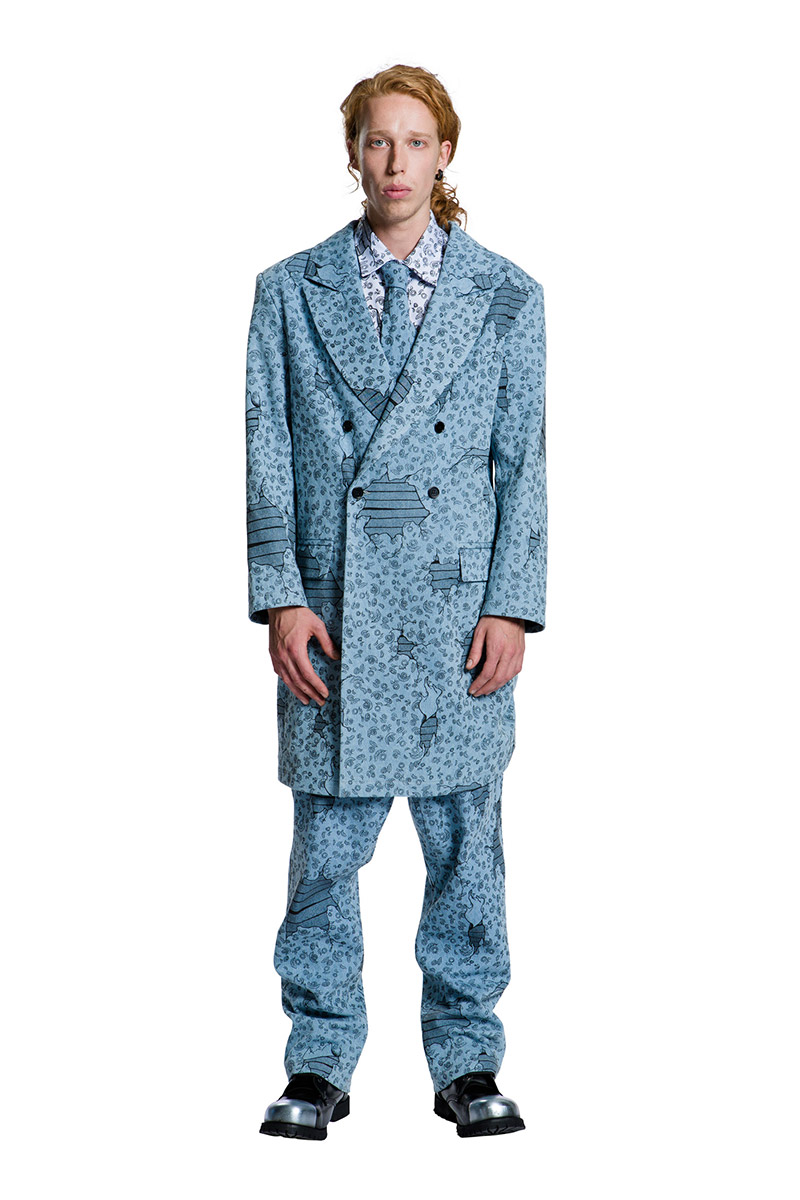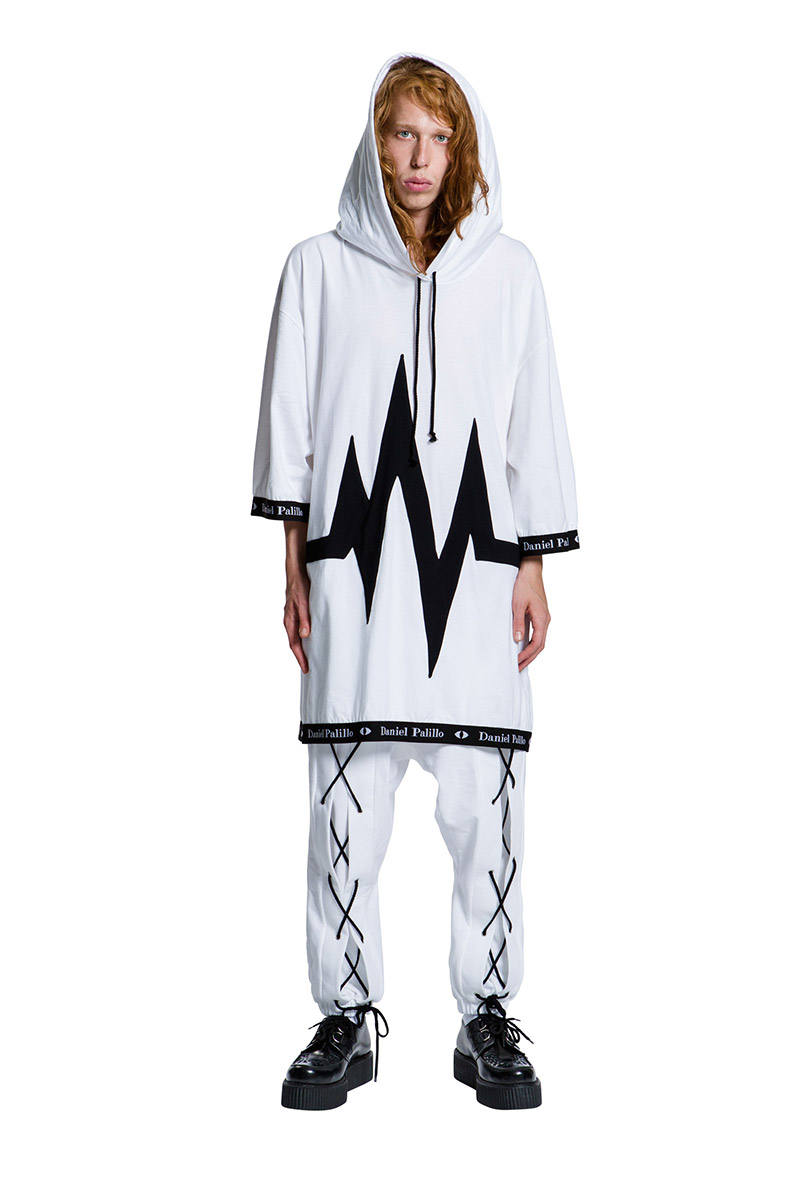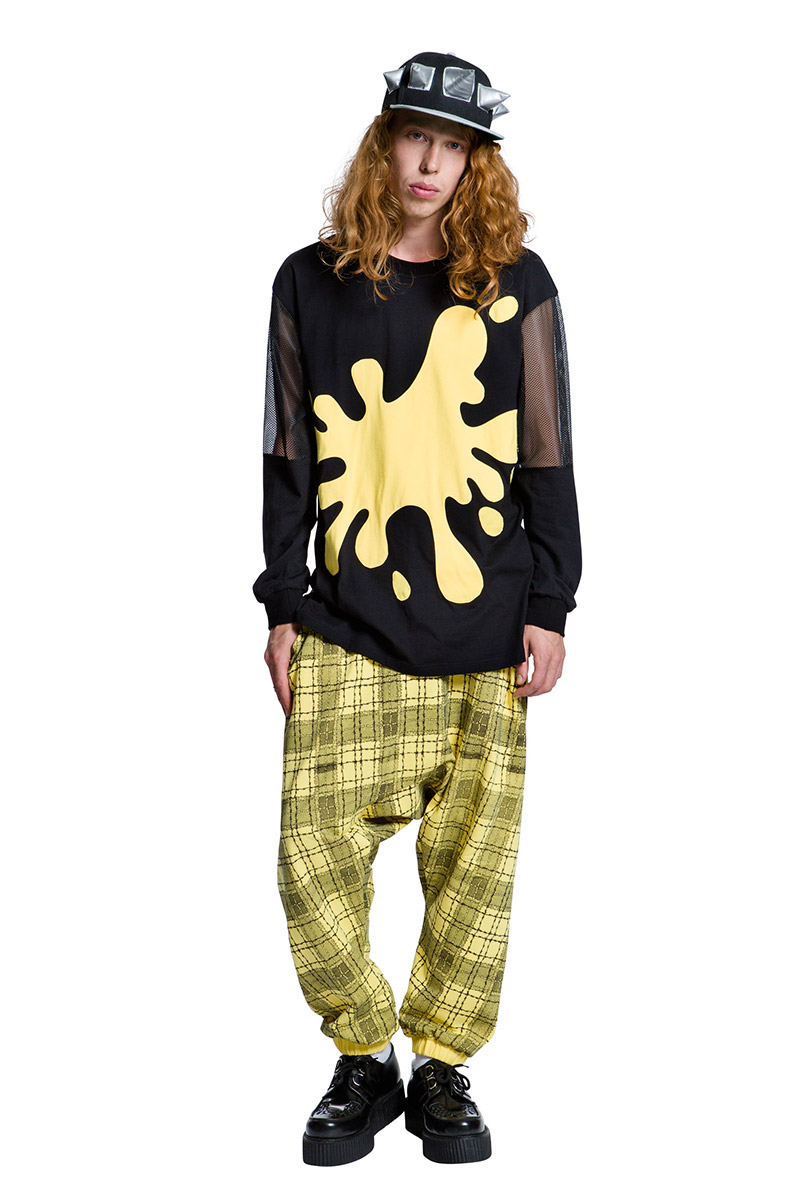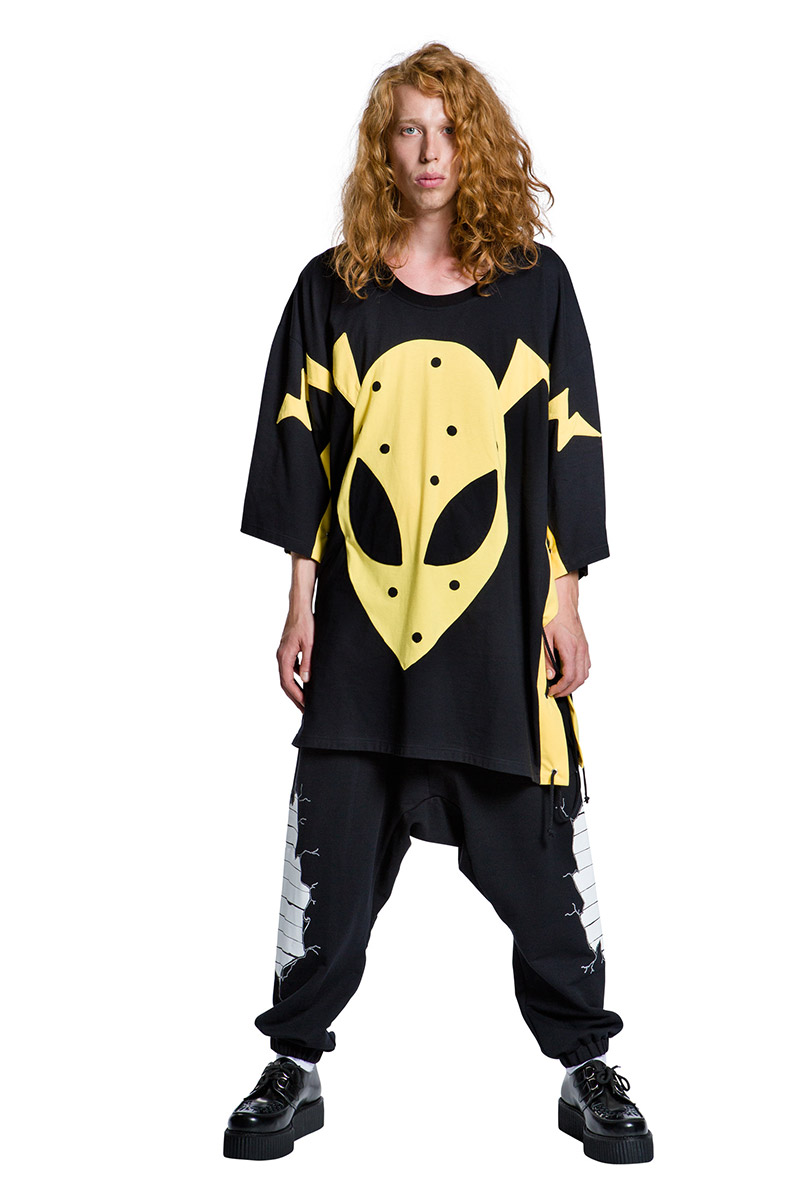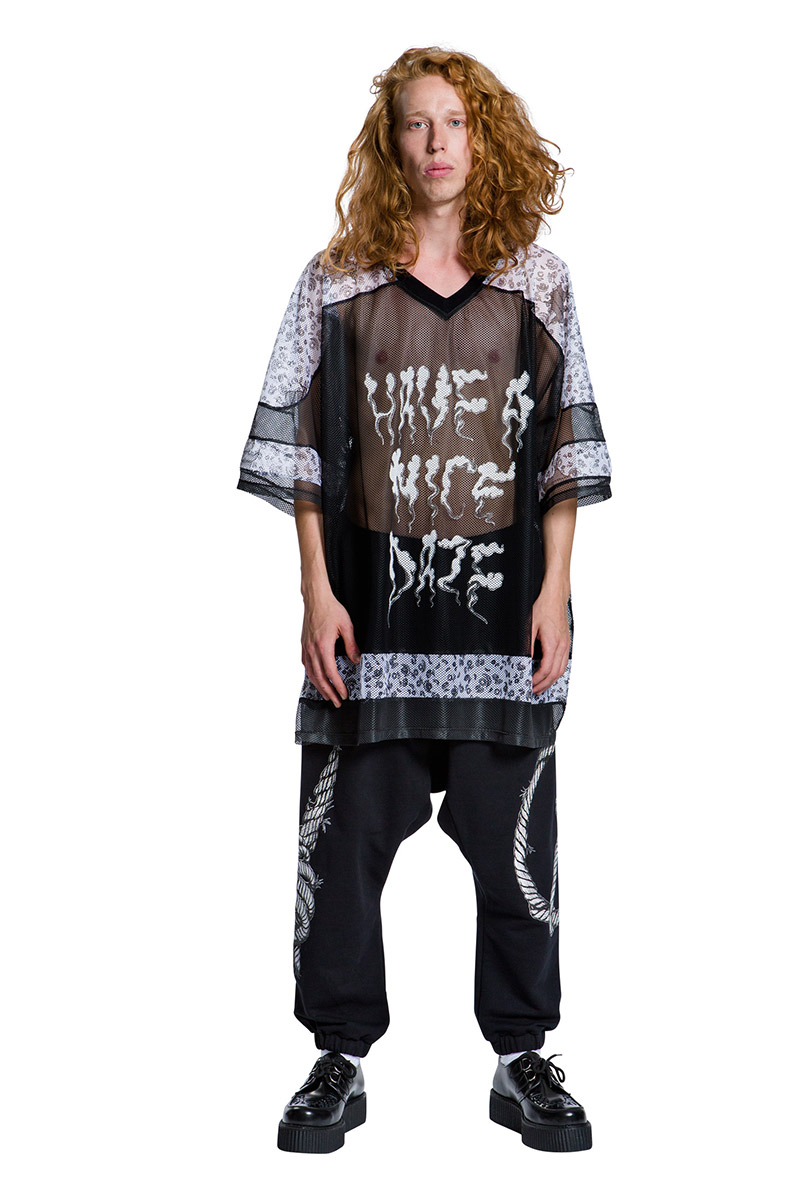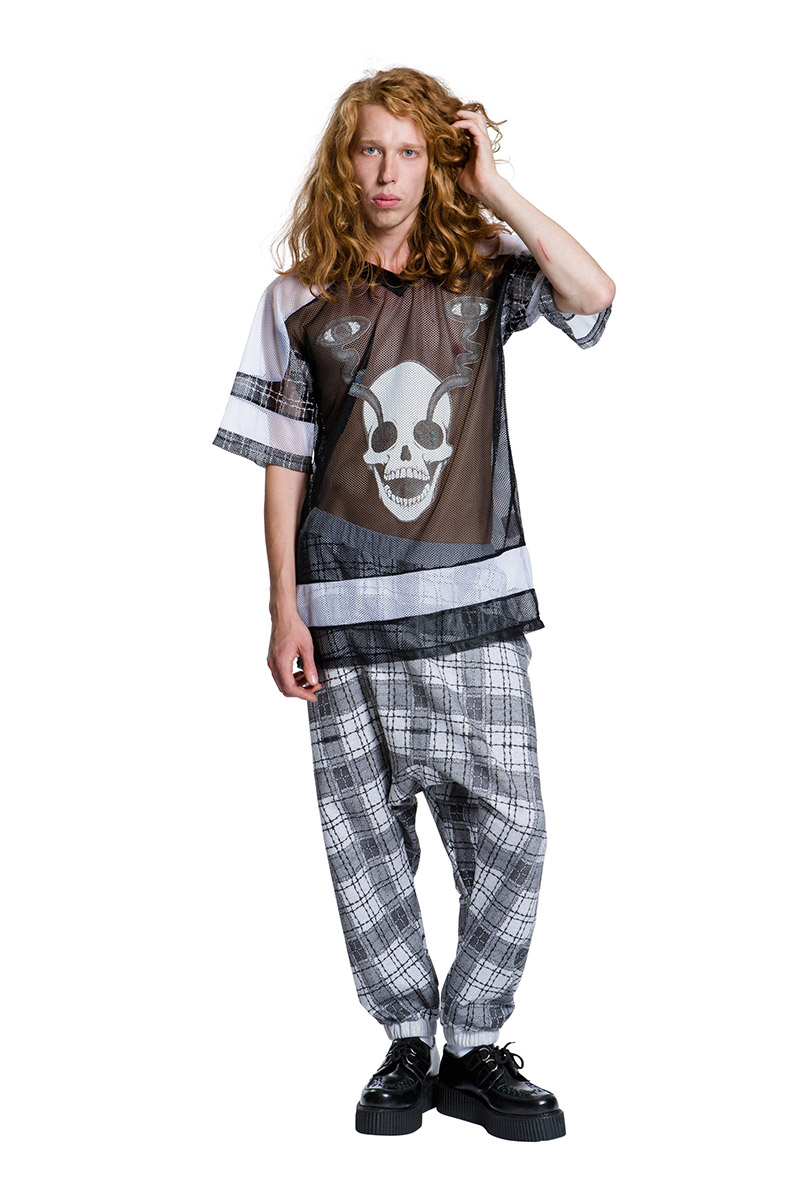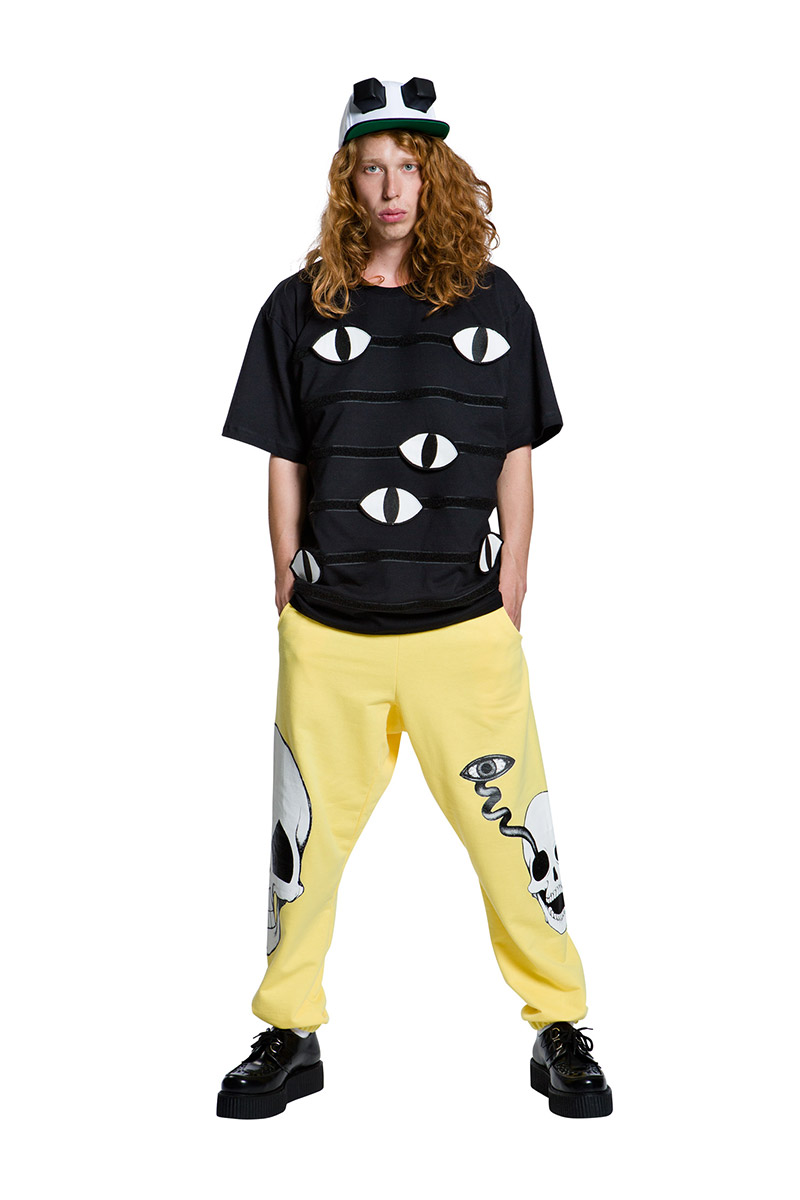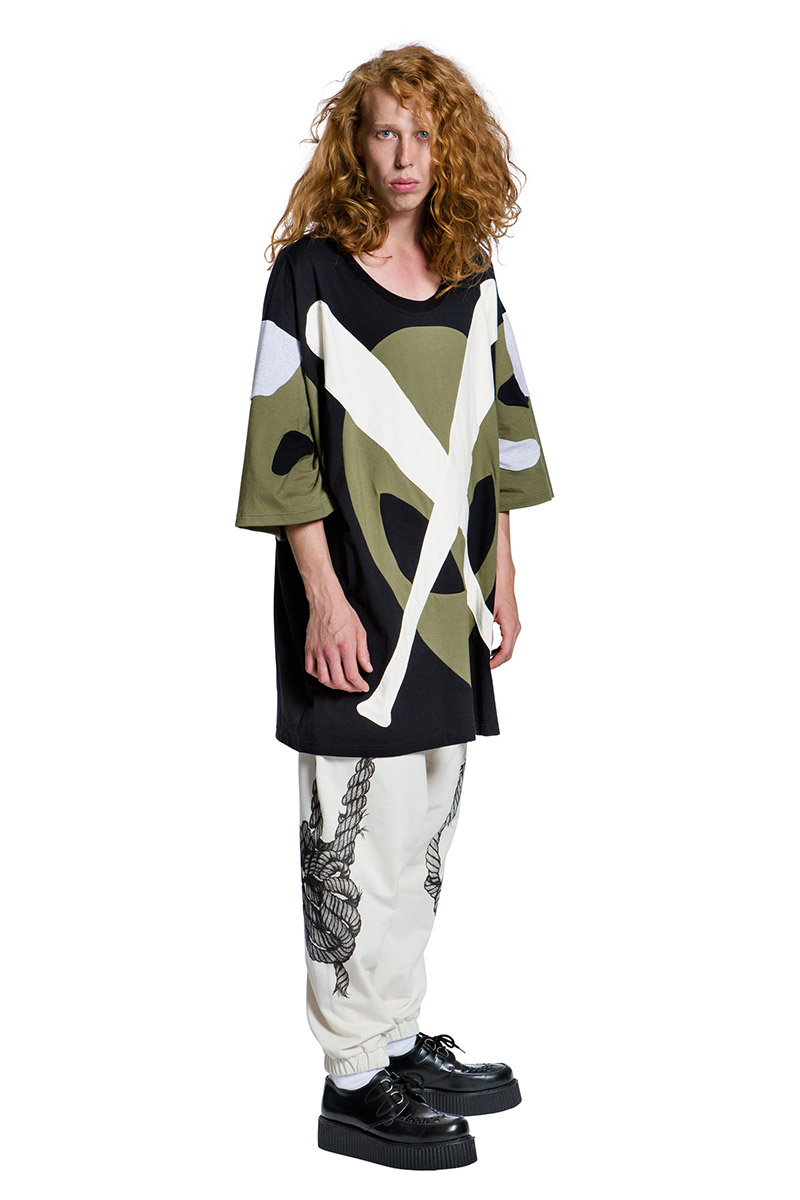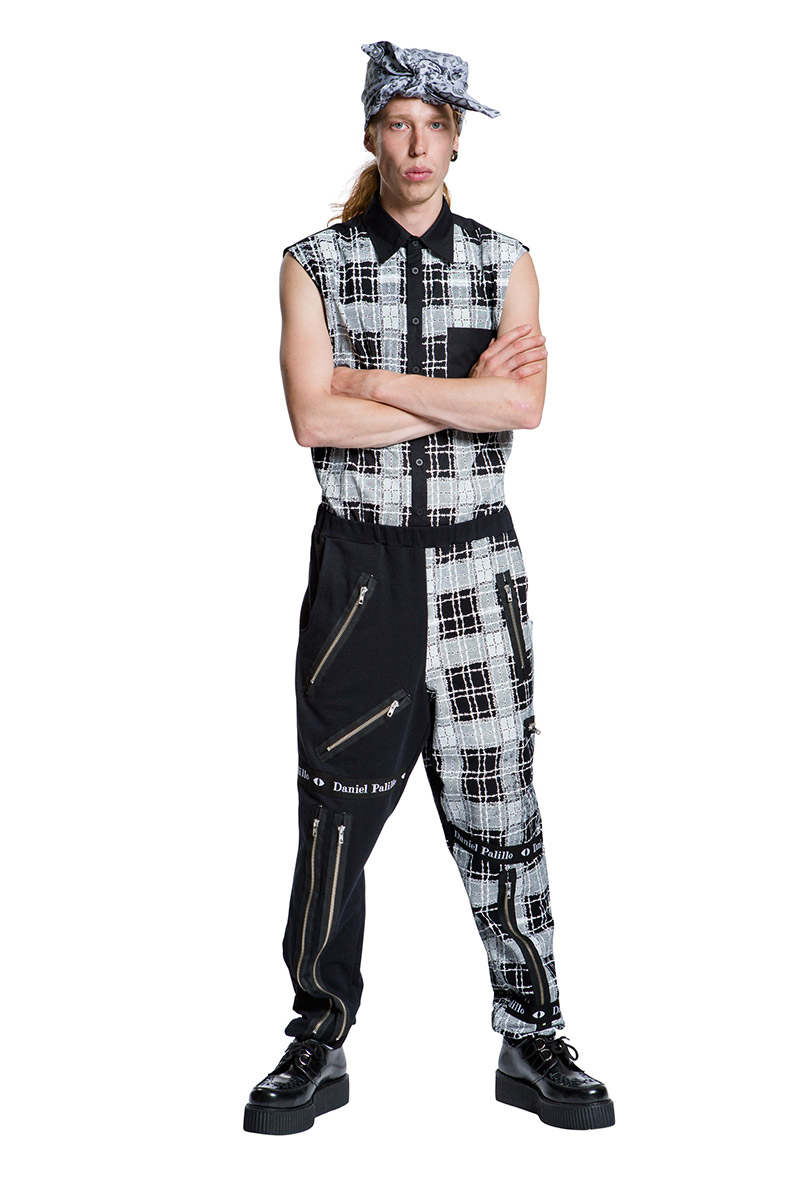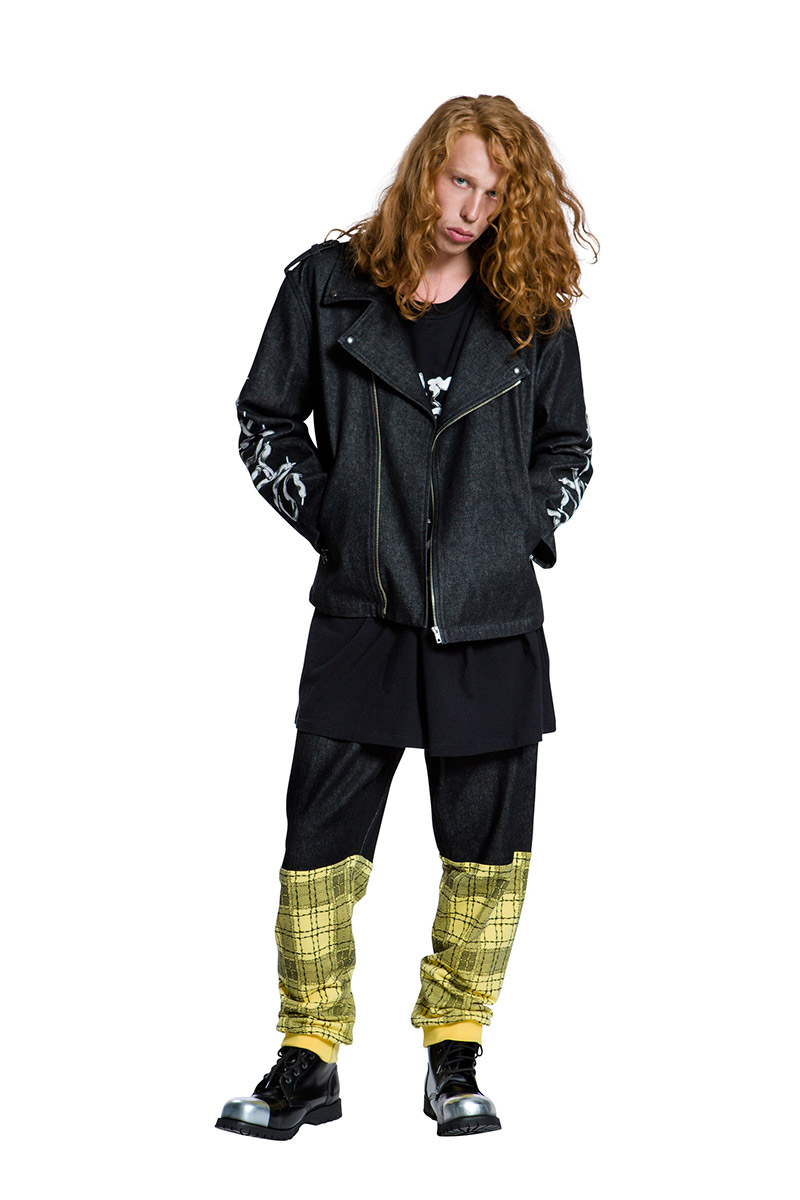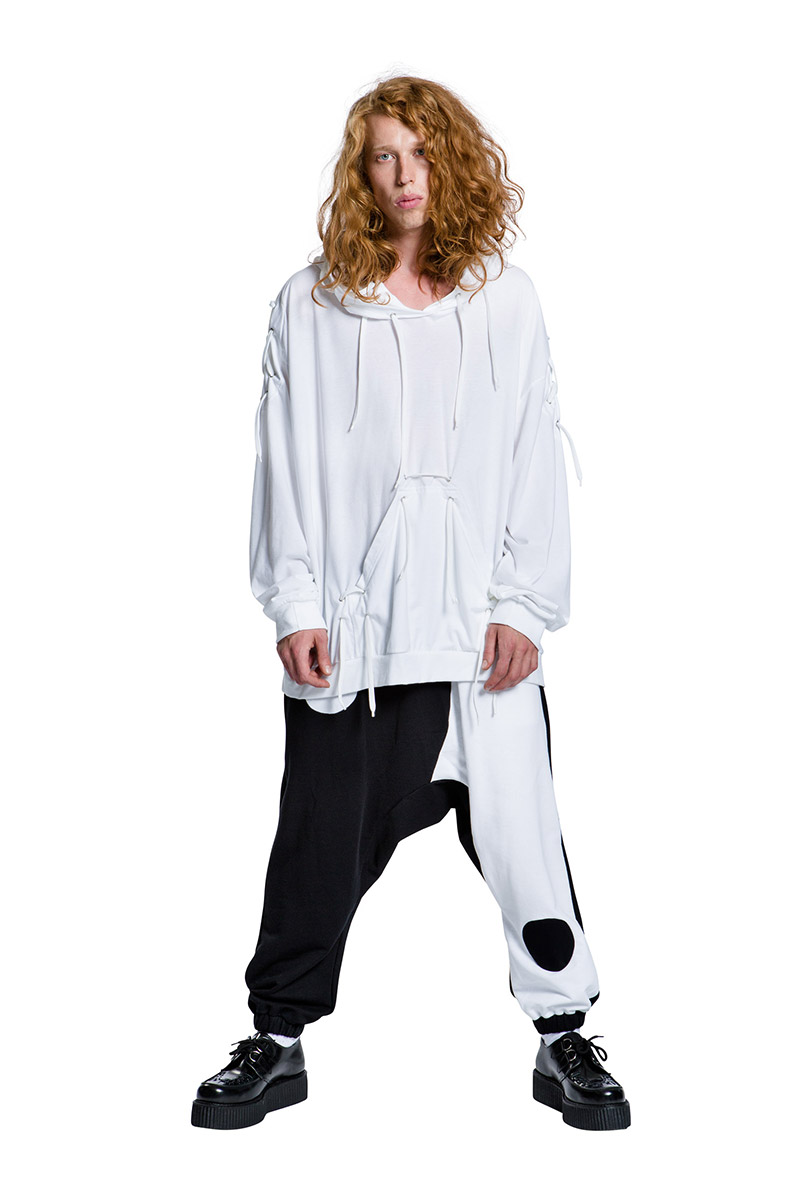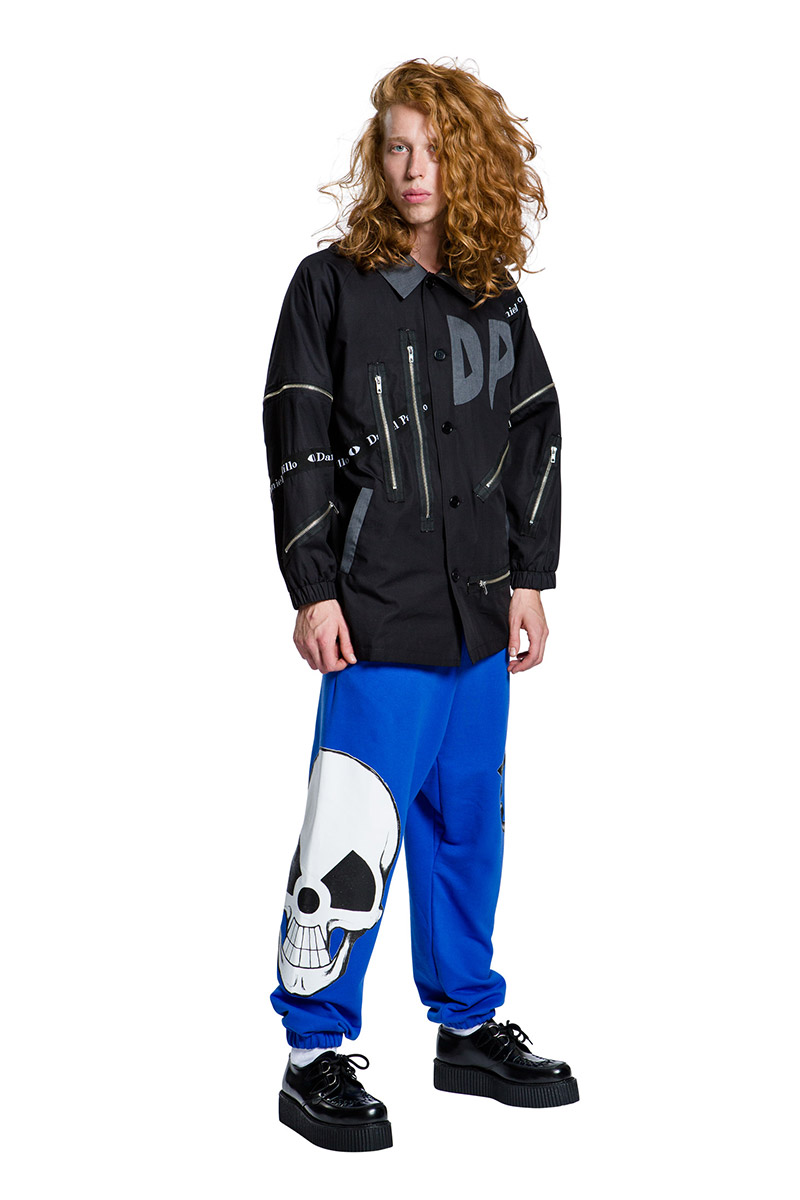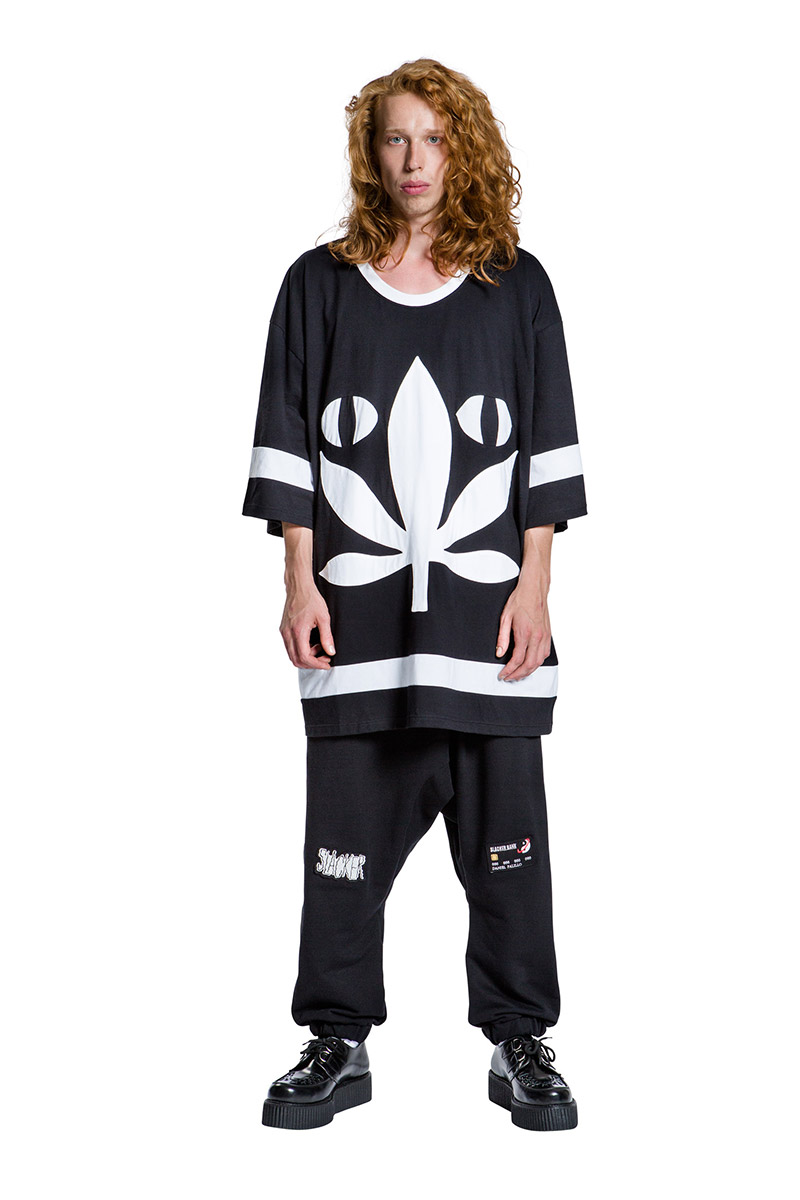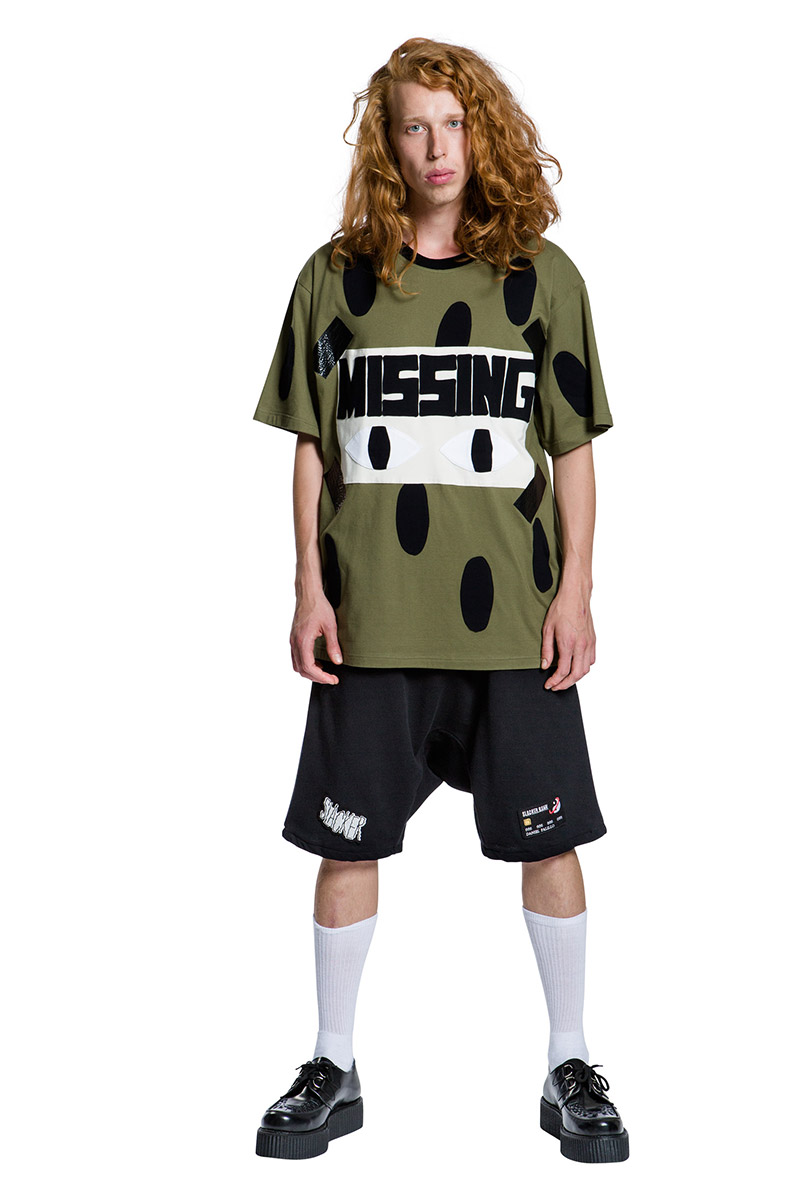 Daniel Palillo is back with the biggest collection of his seven-year career as a designer. Paradoxically, in all its vastness, spring/summer 2014 celebrates the art of dreamy, short working days. It is a call for slackers* to unite: to wear their pajamas to work, and do what they like.
Working life, according to Palillo, should not be about what one does but about the way in which he or she does it—or what makes them do it. "You just need to find your music," he says. Like a method actor, Palillo aspires to complete emotional identification with his designs. Right now, they channel street views from strolling around in New York.
Me Against the World attempts to generate with clothing the empowering feeling that one gets from listening to great songs. Try wearing a t-shirt that says 'Eat my' written on it with rainbow-colored letters or a romantic flower-patterned beret and see where this takes you. Be bold and stay cool.
*Slacker: a person who avoids work or effort; a young person (esp. in the 1990s) of a subculture characterized by apathy and aimlessness.