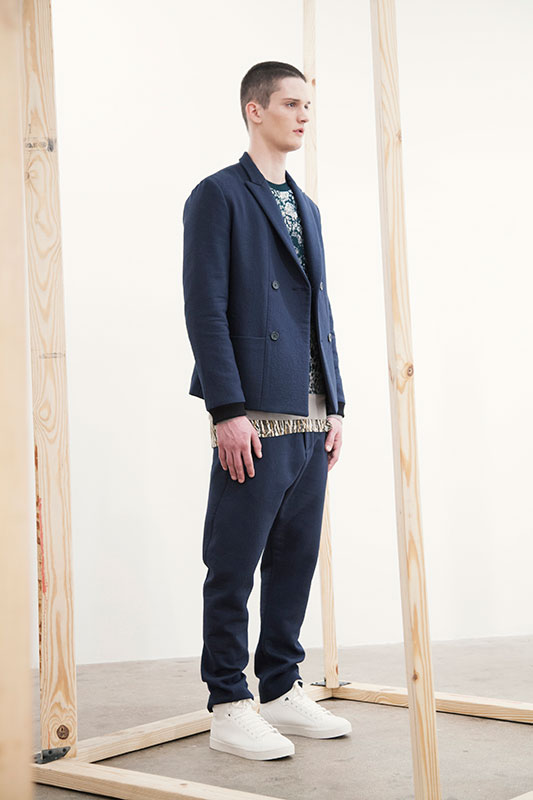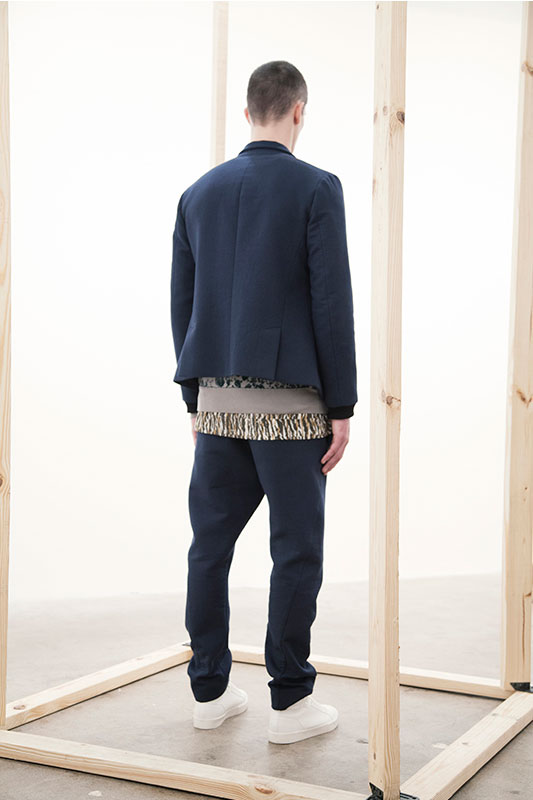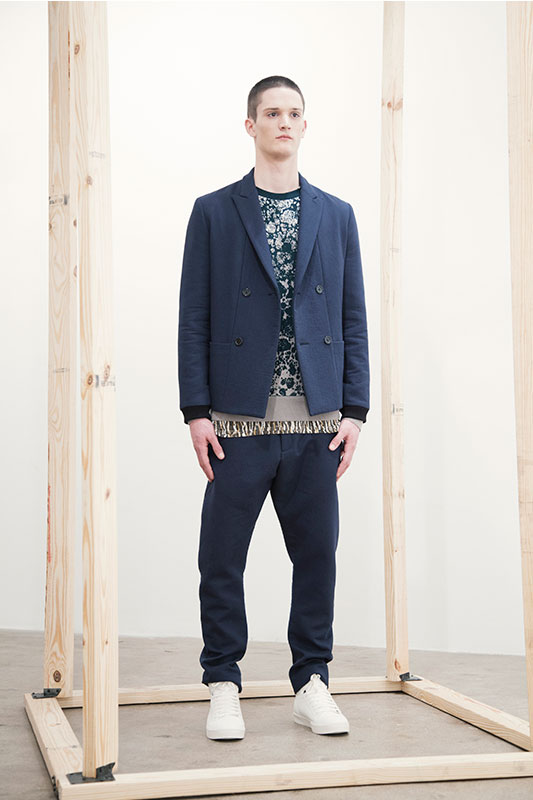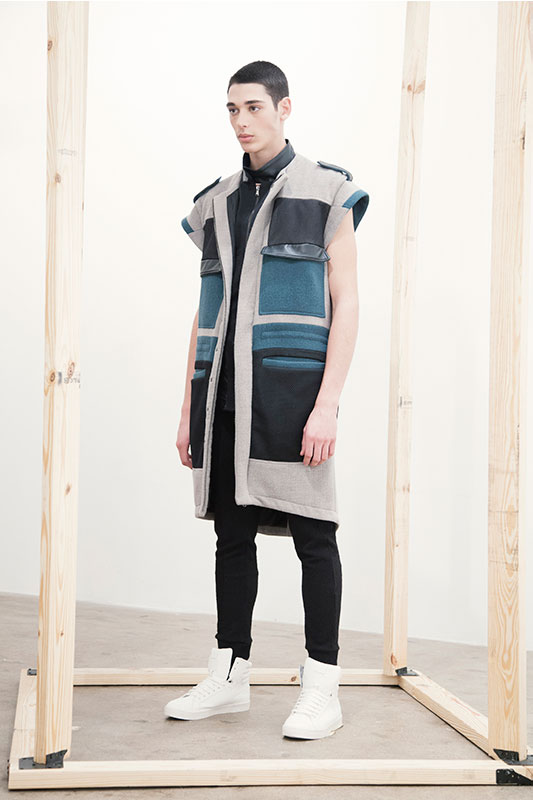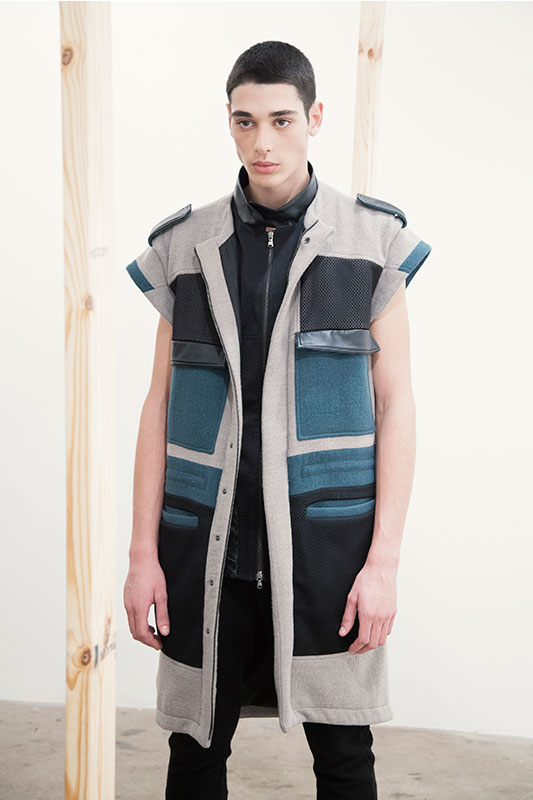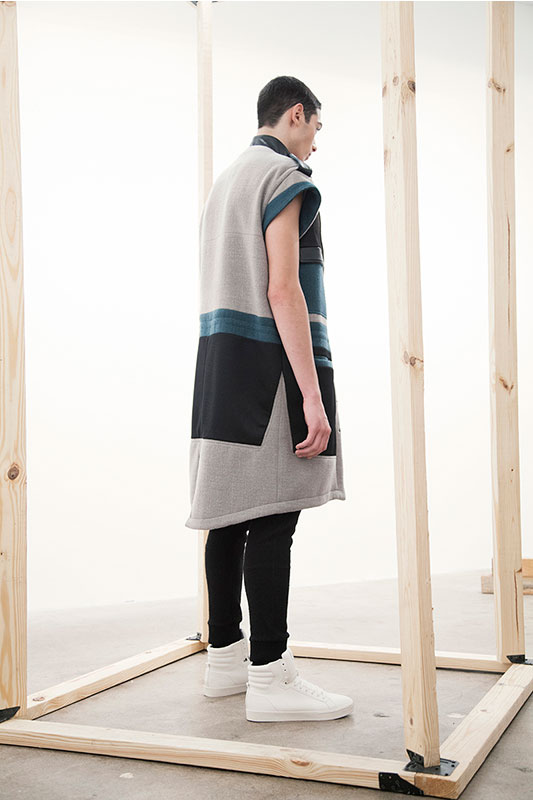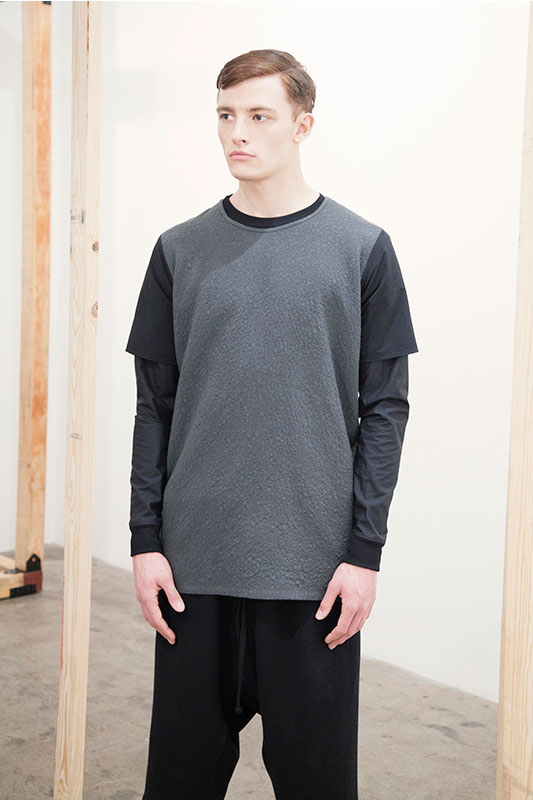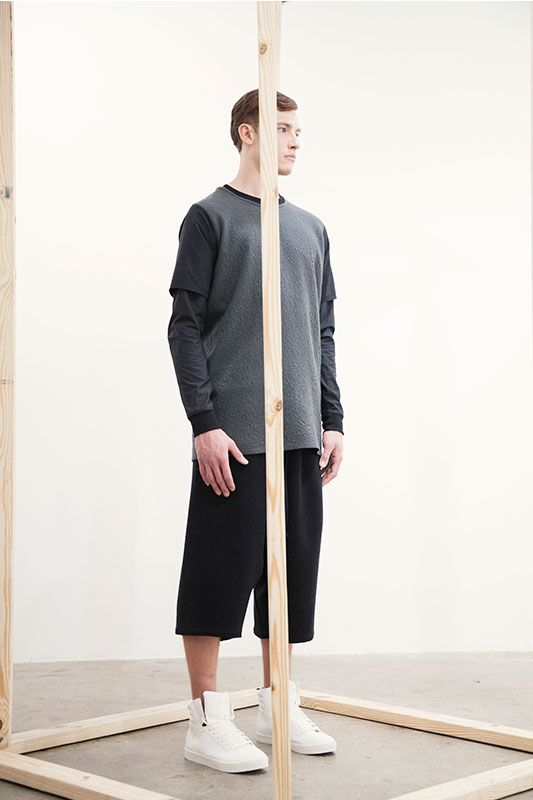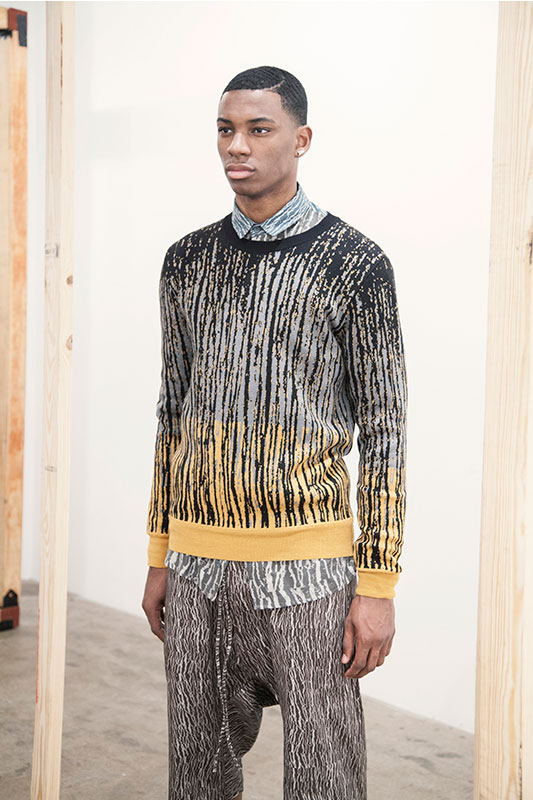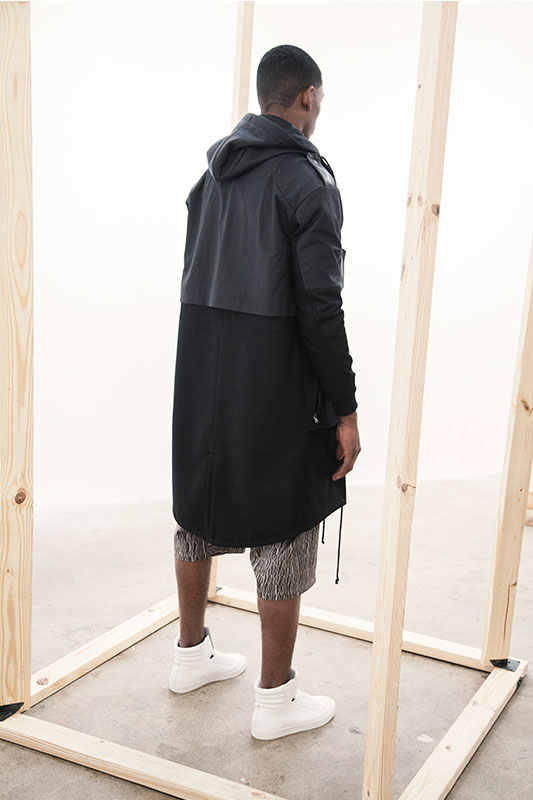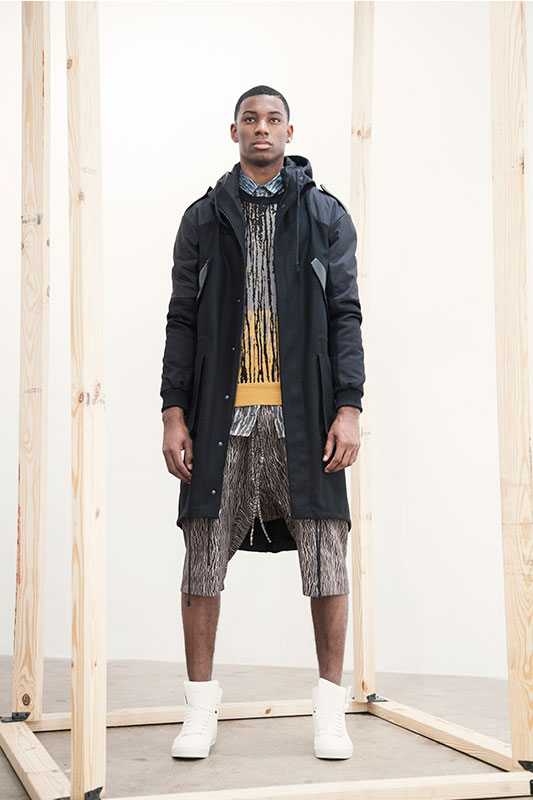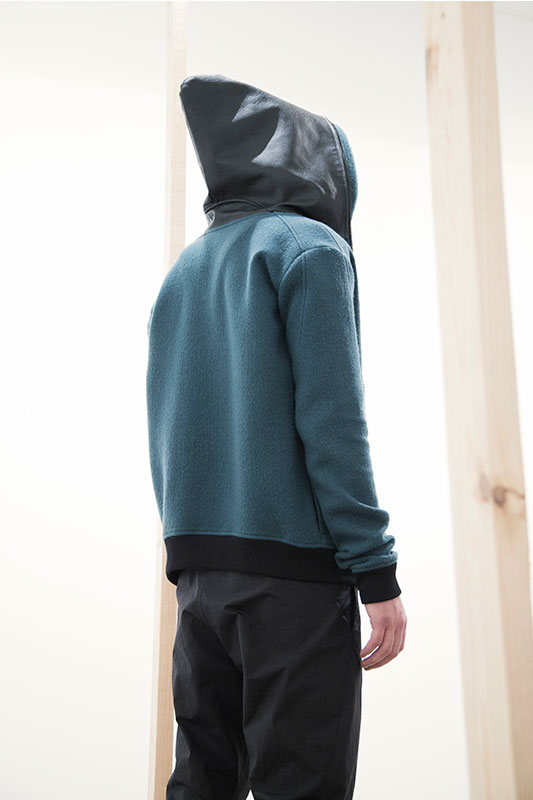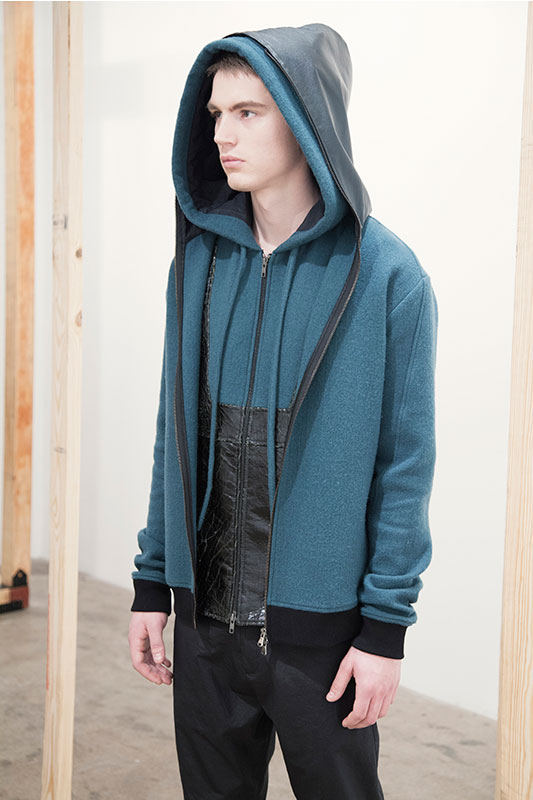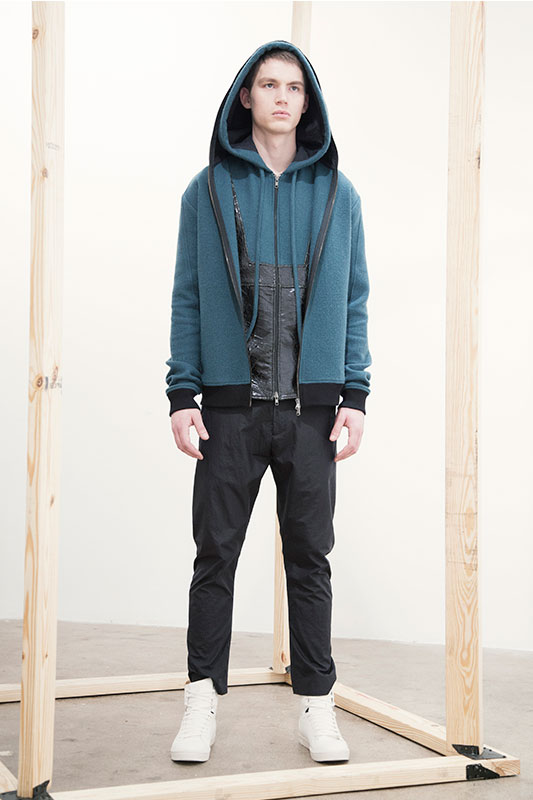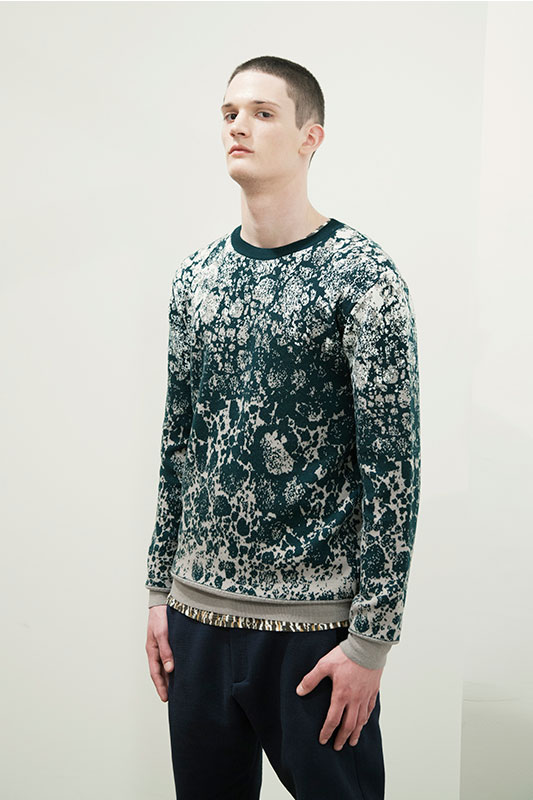 COMEFORBREAKFAST Fall/Winter 2013 collection is inspired by Afro-American Culture, with its sounds, art, traditions and suggestions. Its vibrating landscape made of faces, places, atmospheres. From jazz to urban subcultures in fashion and music. The Hip-hop scene matching with a certain urban mood, so difficult to be defined but so strong to be contained. Deep in its essence.
The creative duo gave their personal view on all that world, summarizing it in shapes, textures, graphics, balancing research and streetwear solutions, translating it in a modern and complete wardrobe build up assembling different pieces, also in a declared contrast. As always, in CFB experience and according to a clear aesthetic philosophy, the design project develops both feminine and masculine silhouettes through the formula of unisex cuts and lines, constructing and layering.
This work of superimposing levels and elements like fits, volumes and lengths, suggests a styling code poised between classic and cutting-edge, and pushes the boundaries of a wardrobe that becomes extremely dynamic and versatile: oversize parkas or bombers in woolen cloth with netted pockets and details in leather or in technological fabrics. Baggy trousers alternated with printed jeans or bermuda shorts. Suits, single and double breasted, that try to re-define a formal attitude but with a contemporary touch given by fabrics like the techno ones and the denim washed with enzymes. Printed shirts in poplin with a strong appeal. Sleeveless maxi jackets and waistcoats with hoods, in leather treated with chemical acids. Sweaters and all the knitwear is extremely decorative, thanks to the jacquard technique. The feminine look is also made up of overlays and multi-layers, with capes and tailored trench coats over fluent and airy long dresses in silk with chiffon inserts.
The graphics, a sort of stylistic code and a characteristic since the beginning, spread all-over motifs, decomposing and re-composing burnt textures in digital and three-dimensional prints, giving a recognizable twist for a modern and coherent total look designed by COMEFORBREAKFAST.