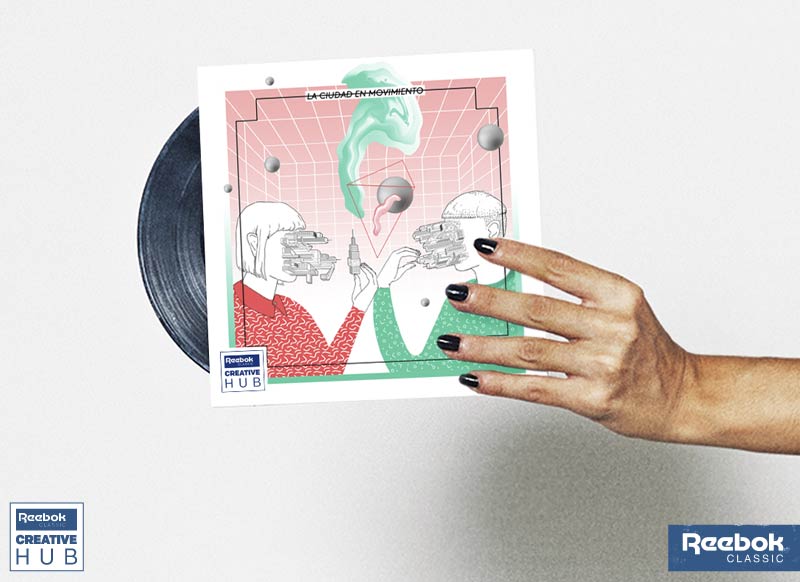 Ilustradores, fotógrafos y diseñadores han agitado el Reebok Creative Hub durante dos meses con su talento y sus propuestas para la portada del single de La ciudad en movimiento.
Tras cuatro semanas de trabajo por parte de BFlecha, Tomás Peña, Elena Gallén y Krizia Robustella, el equipo creativo se amplía. John Philip Sage y Manuel Cruzcastillo se unen al proyecto de Reebok Creative Hub con una ilustración conjunta que será la portada para el single de La ciudad en movimiento. Entre las 20 portadas más votadas, se trata de la propuesta que ha conseguido conectar más con el espíritu Reebok Classic, y cuyos creadores pasarán a formar parte de la 3ª generación de artistas Atelier des Jeunes.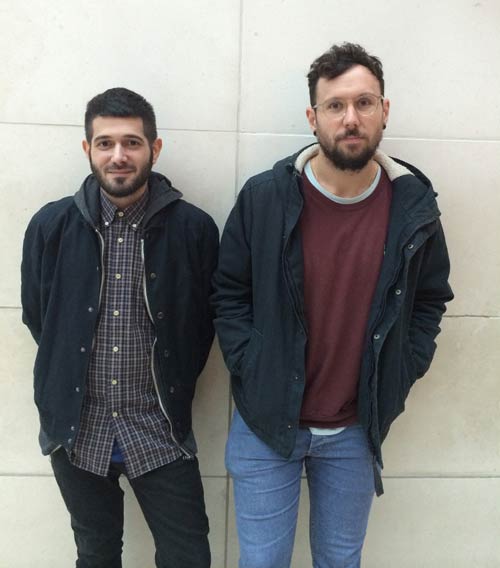 John Philip, nacido en Mundaka (Bizkaia), es arquitecto y diseñador gráfico. Después de trabajar dos años en diseño de interiores en Barcelona, se trasladó a Londres para estudiar diseño gráfico en el London College of Communication. Ha diseñado estampados para Manuel Cruzcastillo, María Escoté y The Prints Community, el estudio de Gloria Jover, entre otros.
En 2008, el diseñador de moda Manuel Cruzcastillo funda su propia marca de ropa Cruzcastillo y presenta su colección en la Semana de la Moda de Madrid, en el FAD de Barcelona y en Pasarela Abierta de Murcia. Un proyecto que deja en 2011 y vuelve a retomar en 2014 con MG, una colección con estampados de John Philip presentada en la 080 Barcelona Fashion Week. También ha colaborado con María Escoté y con diseñadores y marcas como El Delgado Buil y José Castro.
La suma de referentes como la Internacional Situacionista, Jodorowsky, Kandinsky, Peter Zumthor y de influencias sonoras como Cocteau Twins, John Maus y My Bloody Valentine, da resultados únicos como la portada de este single, una obra nacida de la premisa de que las personas hacen la ciudad. "Si la gente se mueve, la ciudad se mueve. Quien construye y destruye la ciudad es el propio hombre. Quien quita y quien pone. Los dos personajes quitan y ponen edificios, los comparten. Como si fueran amantes", comenta John.
El próximo 3 de diciembre viajarán a Nueva York para asistir al acto de presentación del proyecto. Un evento organizado junto a Spain Fresh en la White Box Gallery.