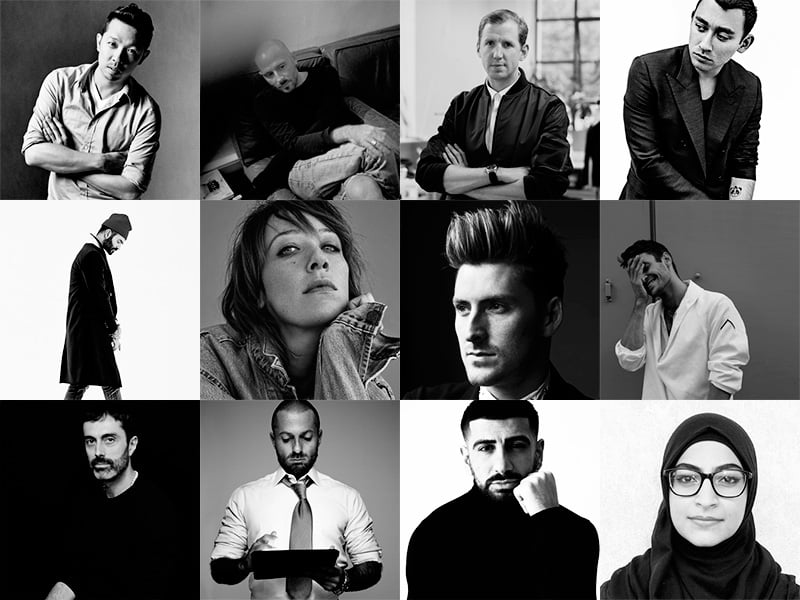 It's official! The line-up for this year's Eastpak Artist Studio has been confirmed and it includes some of the biggest names in fashion!
Kenzo, Vêtements, Christopher Raeburn, Nicopanda, Ami Paris, Wanda Nylon, House of Holland, Jacquemus, Giambattista Valli, Alexandre Vauthier, and Inan have agreed to join this unique design project in support of the charity organization, Designers Against AIDS.
The 11 designers will be joined by the Wilcard Competition Winner. These celebrated designers will each create an original work of art from a special "blank" Eastpak Padded Pak'r® backpack. Transforming it, in effect, into a "blank canvas" for expressing their own unique creativity and artistic vision. And in so doing, helping to raise awareness for HIV/AIDS around the globe.
Details and images of the participating artists' creations will be released starting November 14, 2016, with an overall reveal taking place on November 21st, 2016. The bags will be sold online from World AIDS Day, December 1, 2016.
And the winner of the 2016 Eastpak Artist Studio Wildcard Competition is…
Joining the star-studded line-up of world-famous fashion designers at this year's Eastpak Artist Studio will be the winner of our annual Wildcard Competition: Zeba Safdar! Out of hundreds of entries from from around the world, Zeba was one of 3 finalists to win a production budget to produce a working model of their designs. With the online voting stage now complete, Zeba Safdar's highly original handmade bag has been declared the winner.
Zeba's bag is made using innovative materials and production techniques, including a PVC shell and hand-knitted and hand-stitched details such as tassels and braided shoulder straps. Inspired by the idea of adaptation and camouflage, her creation is a bold statement about standing up and standing out in a challenging world.