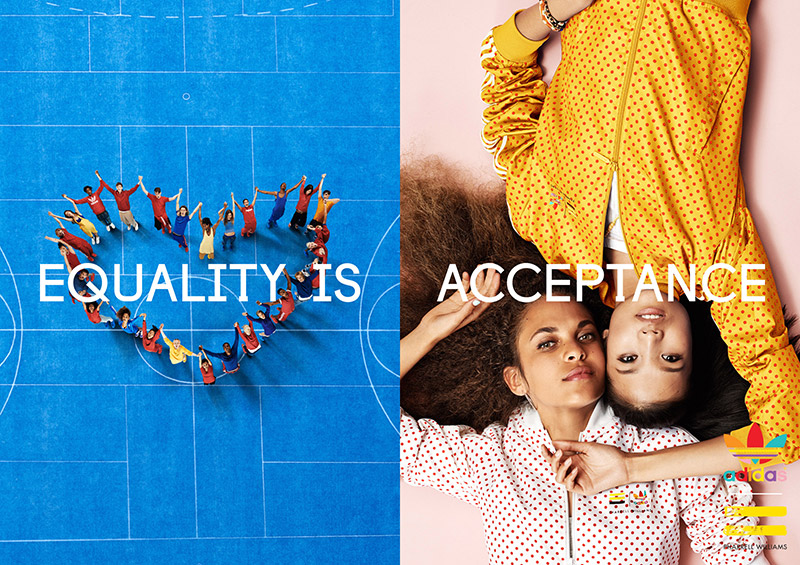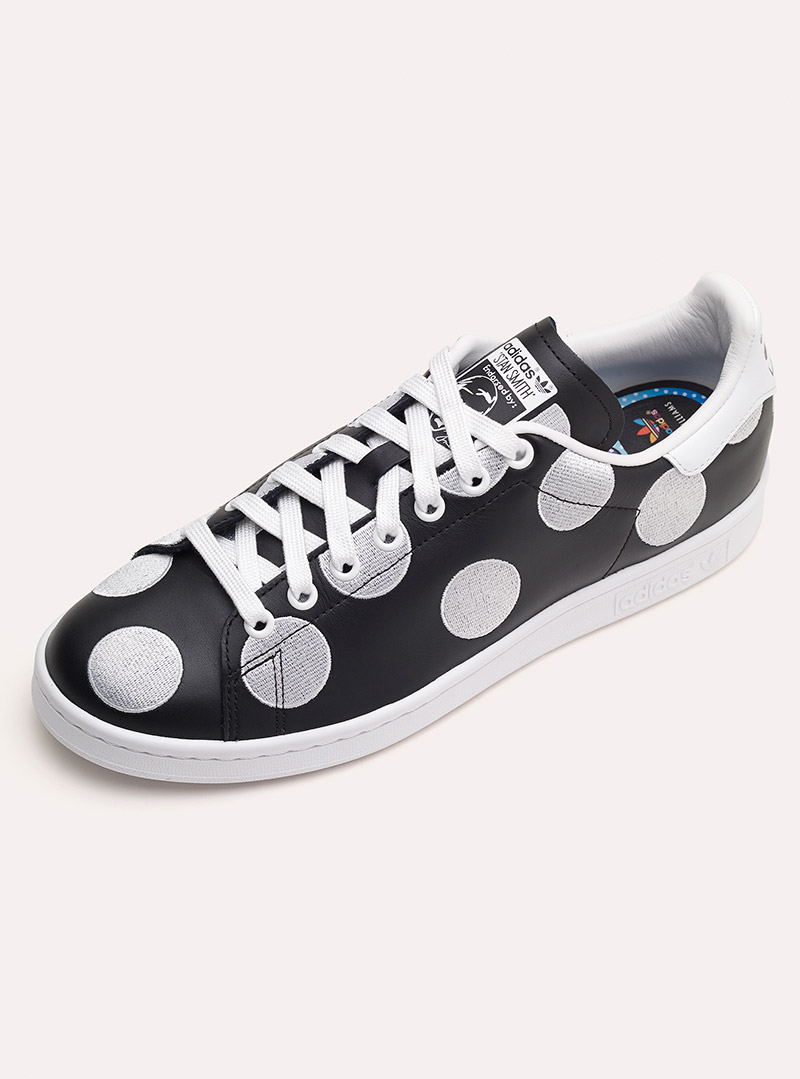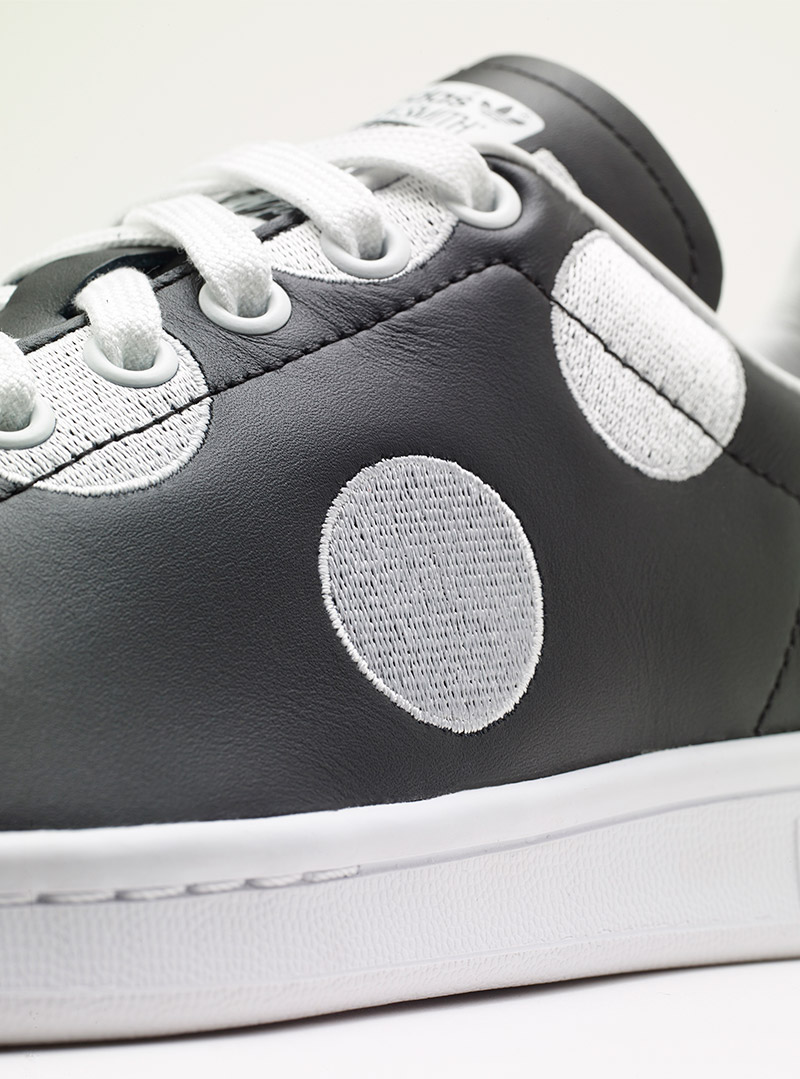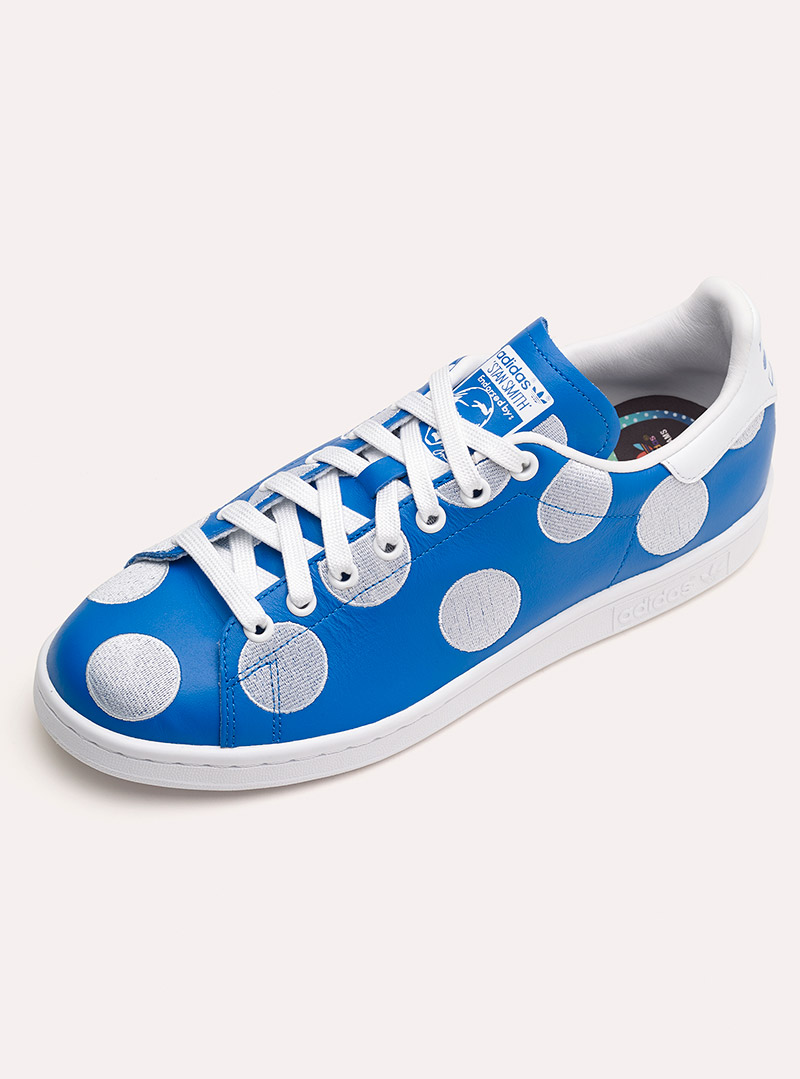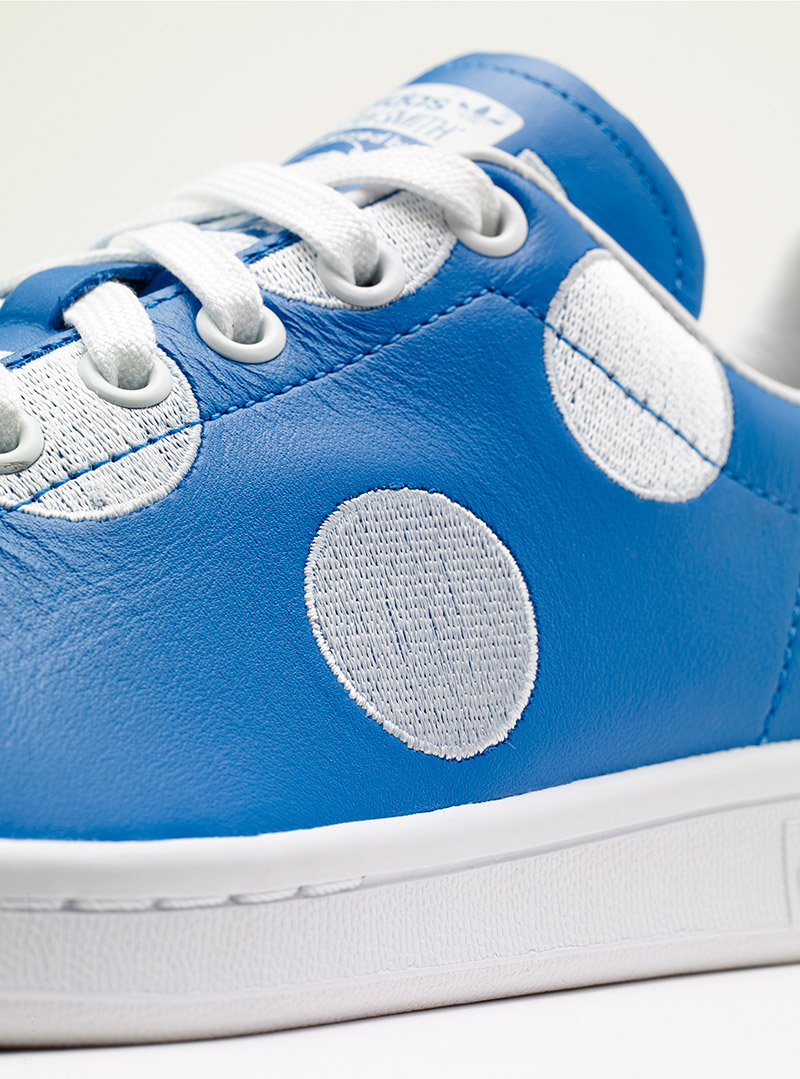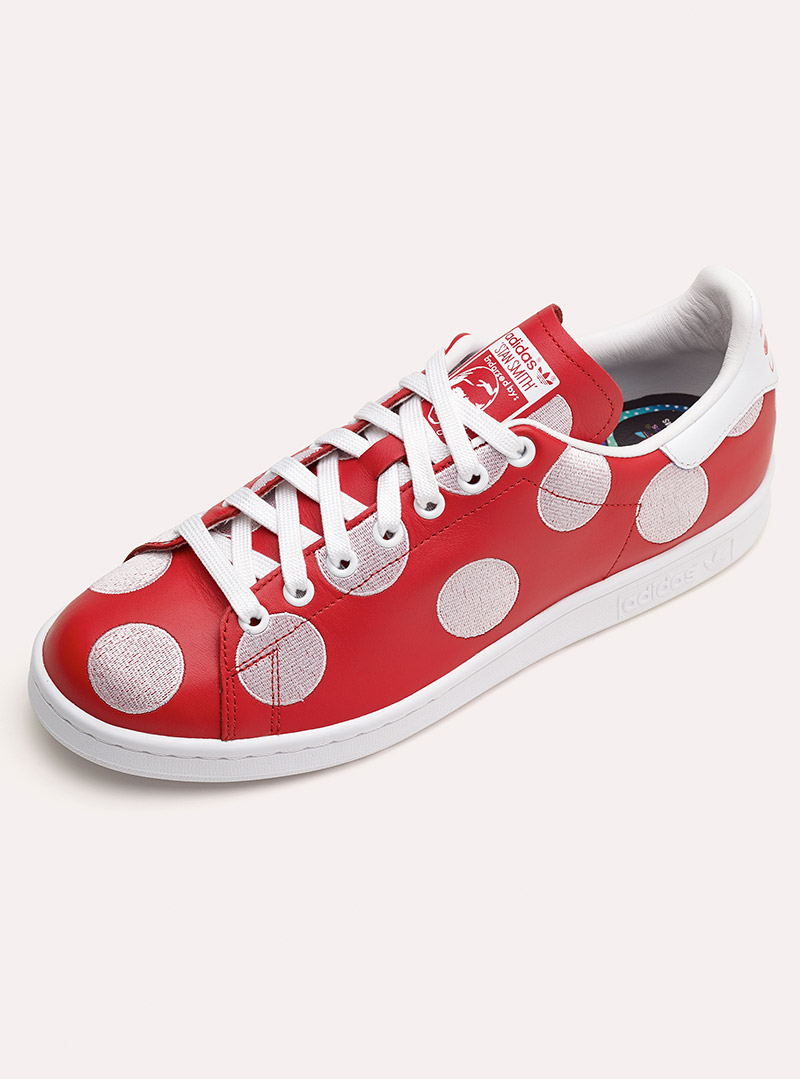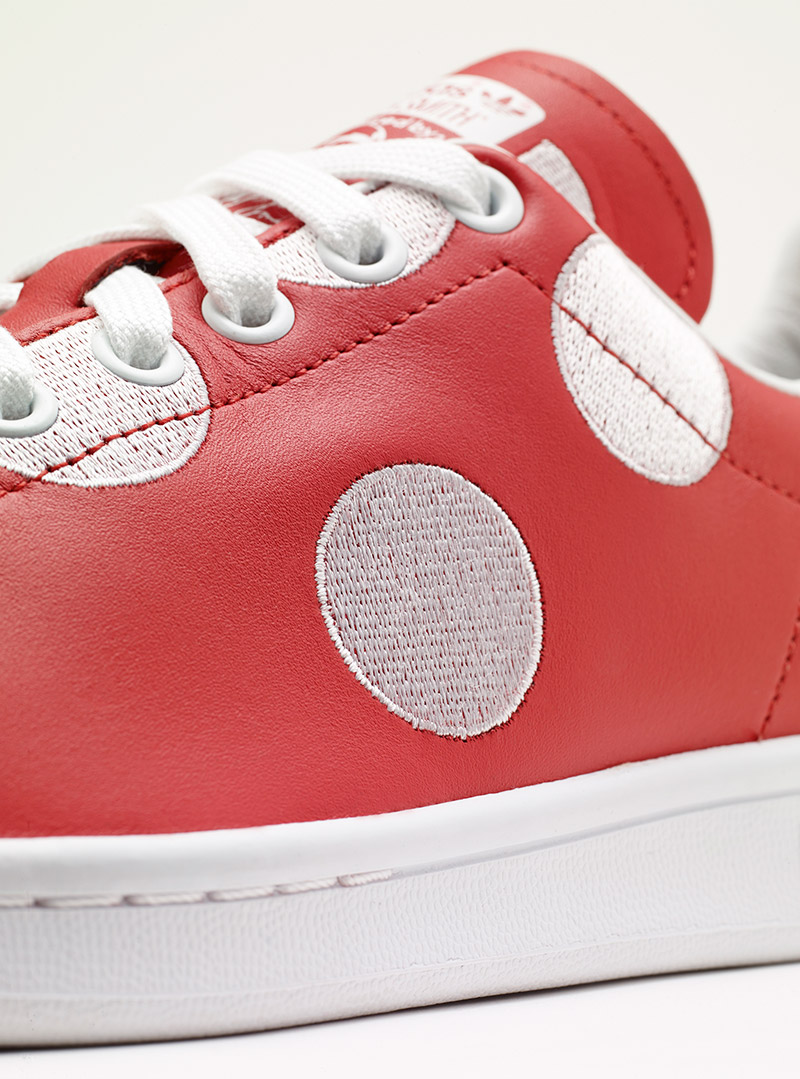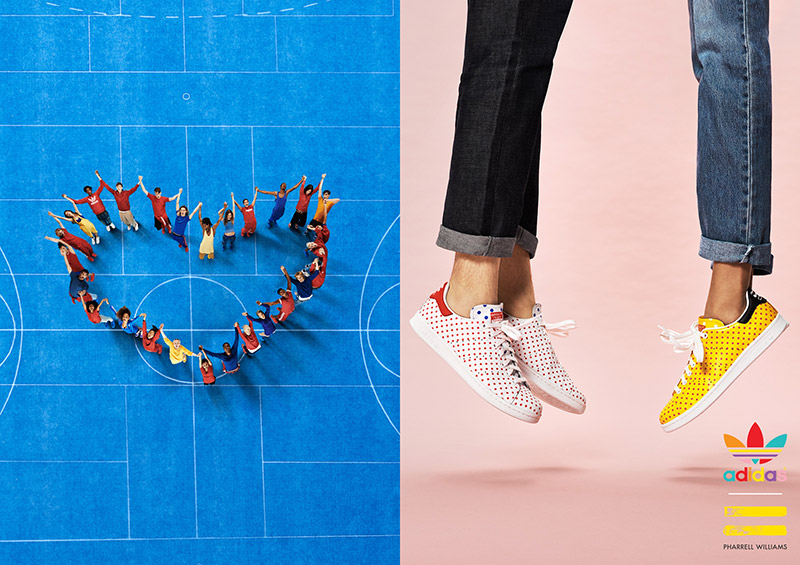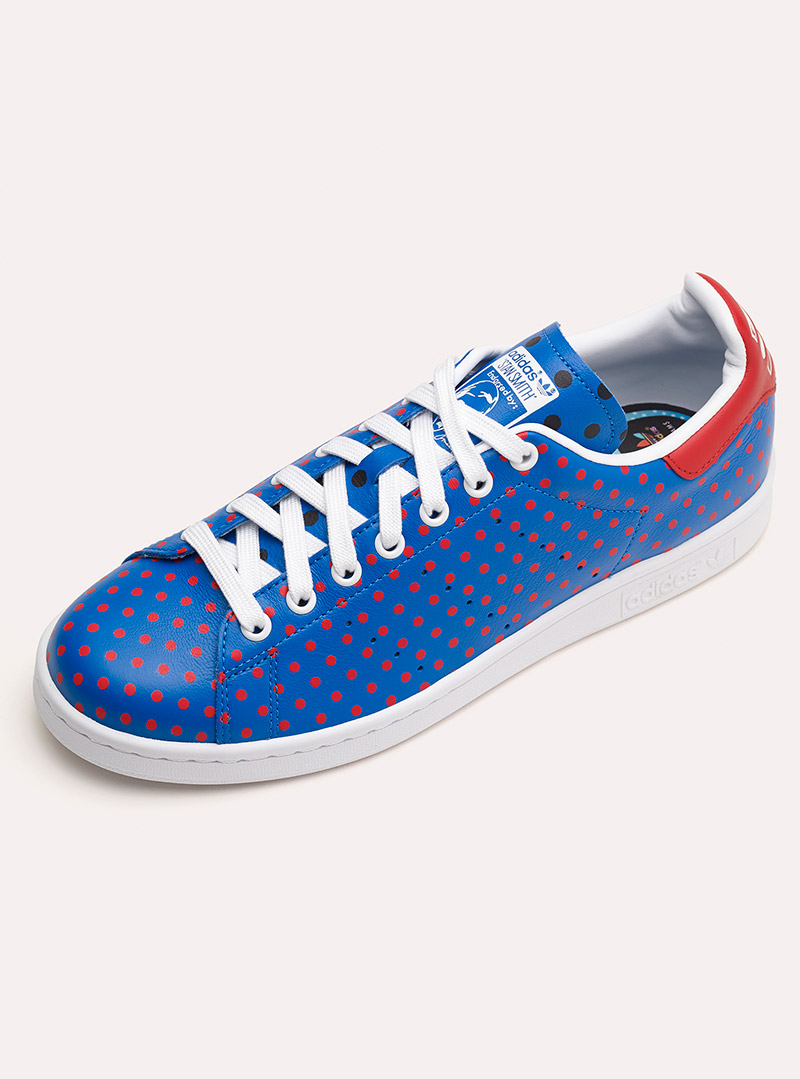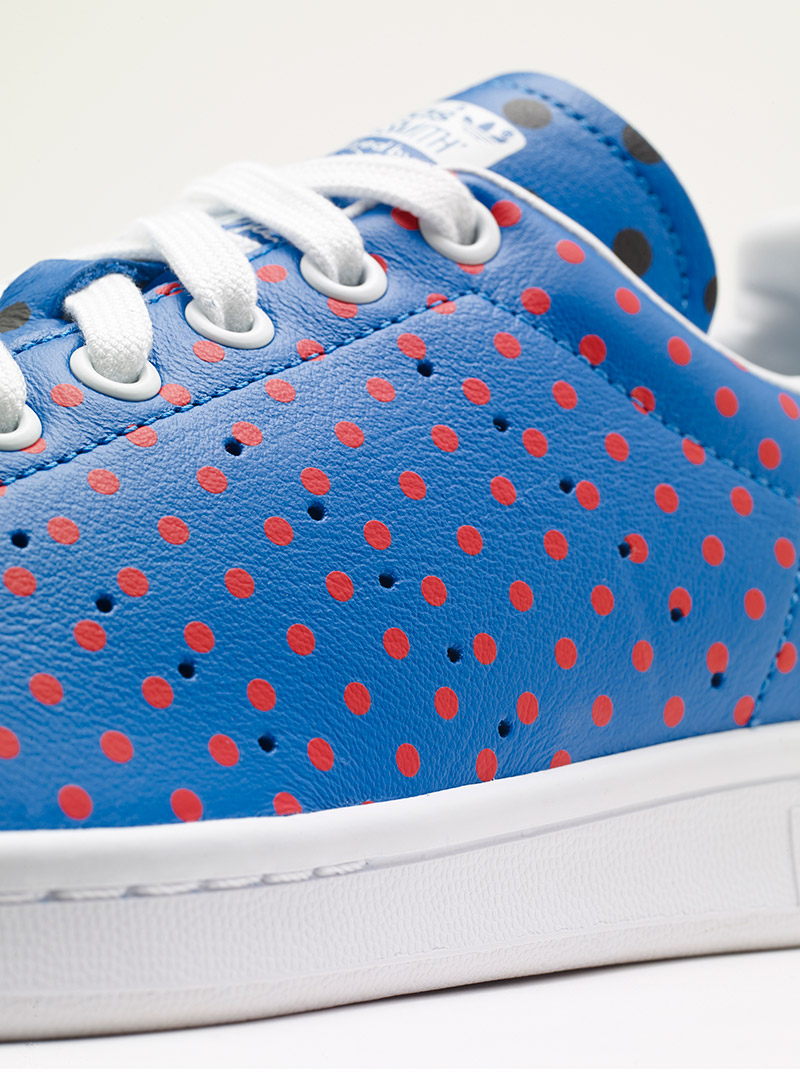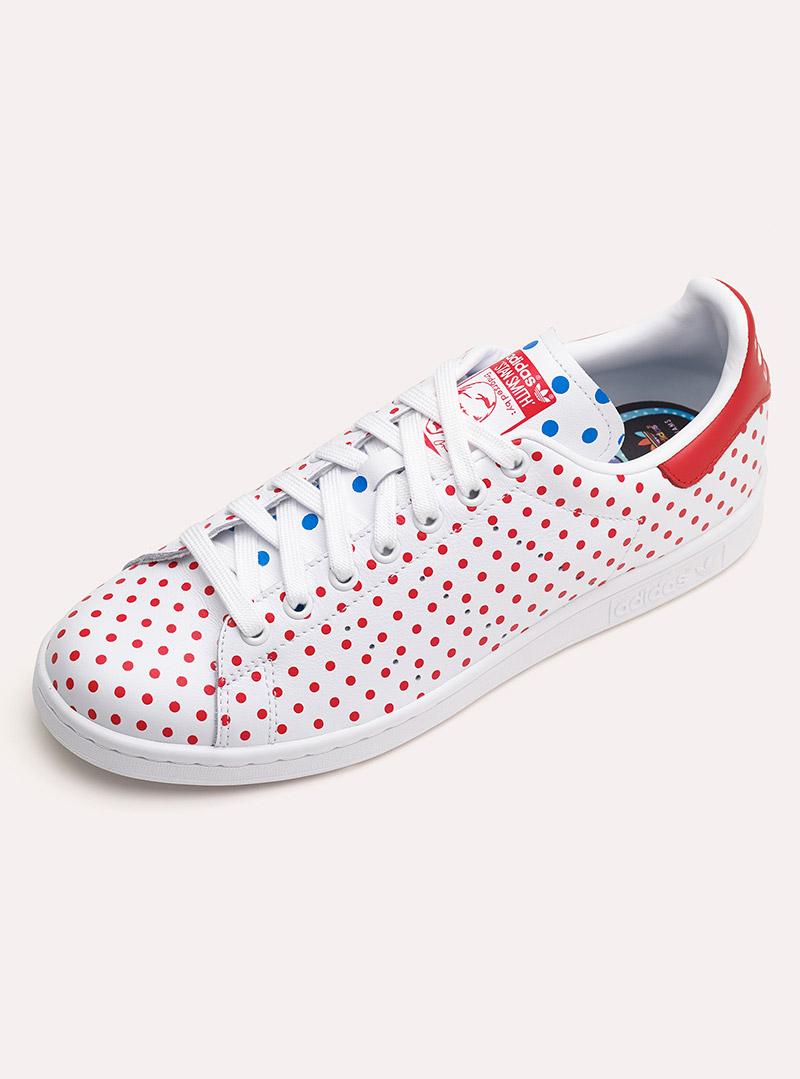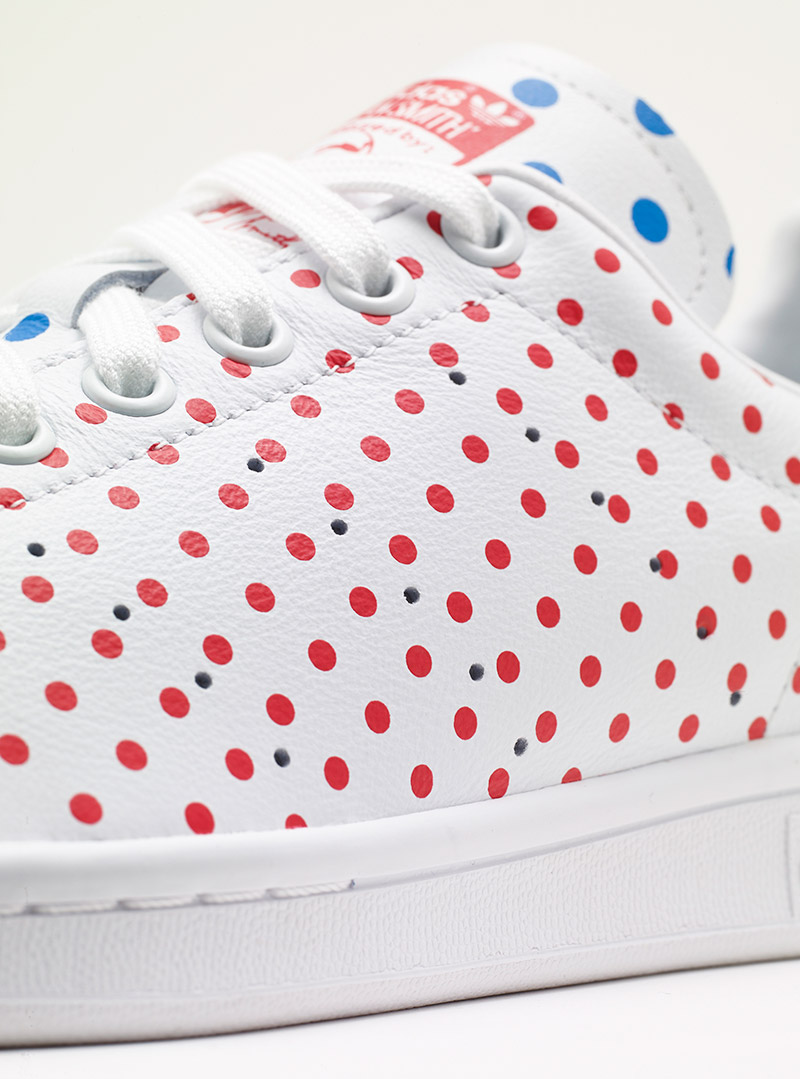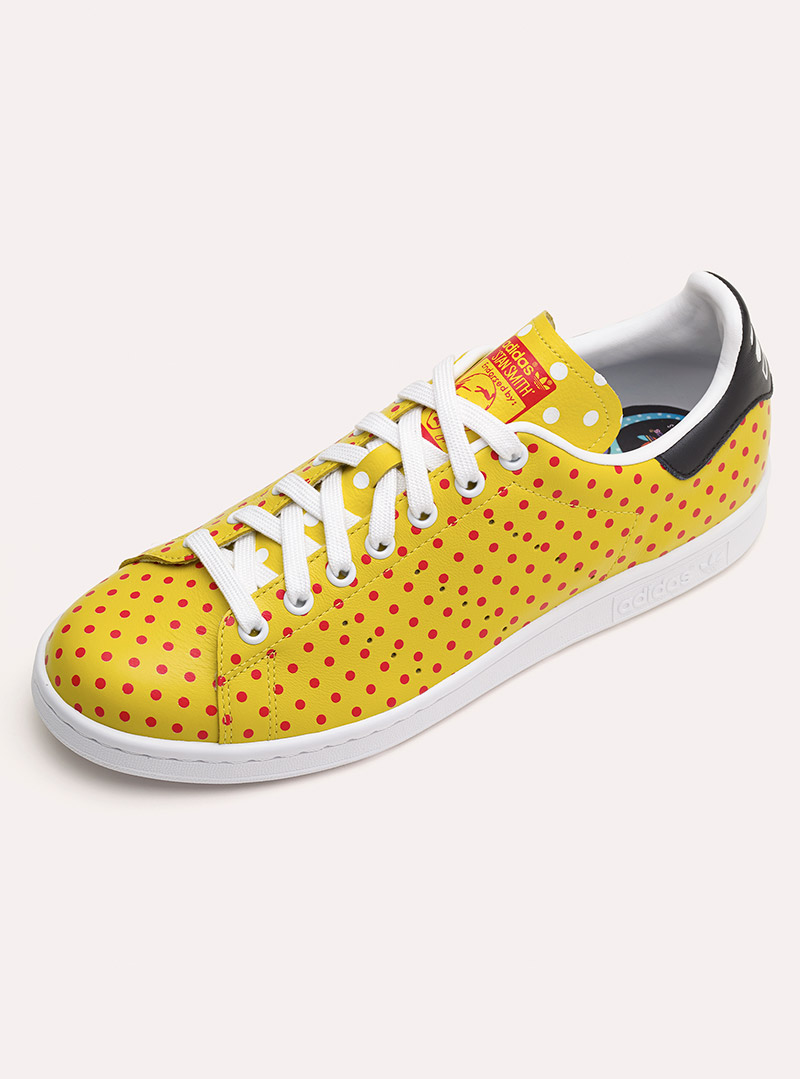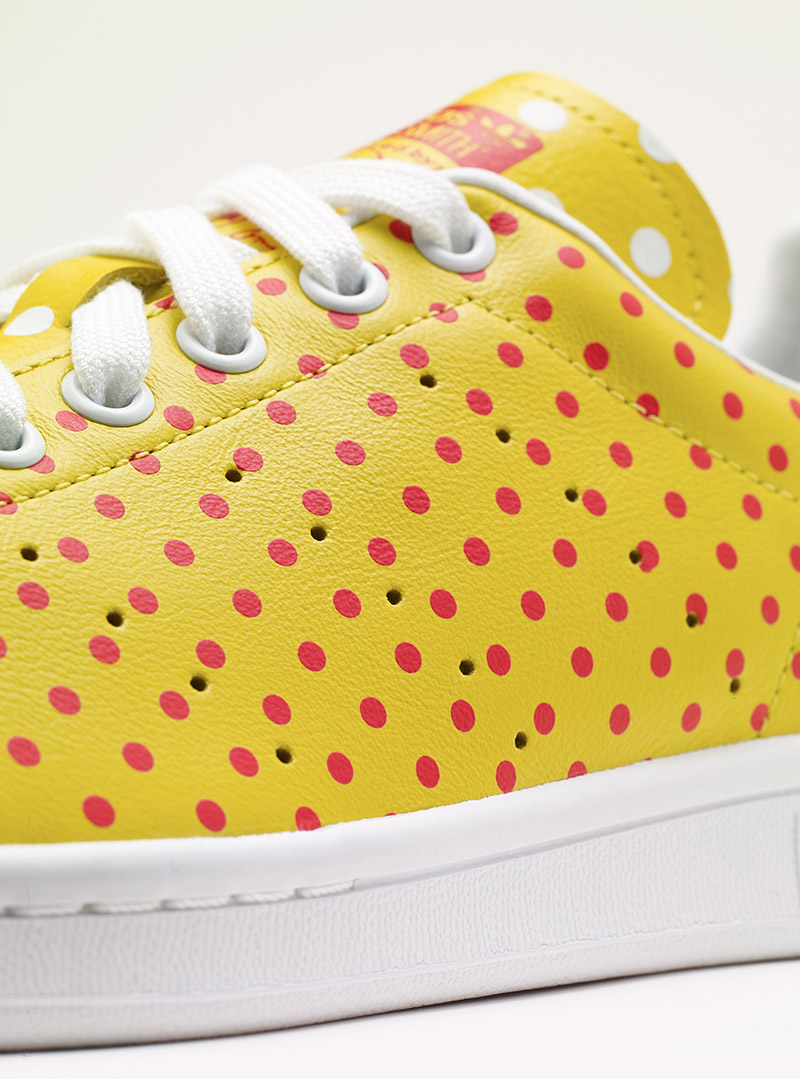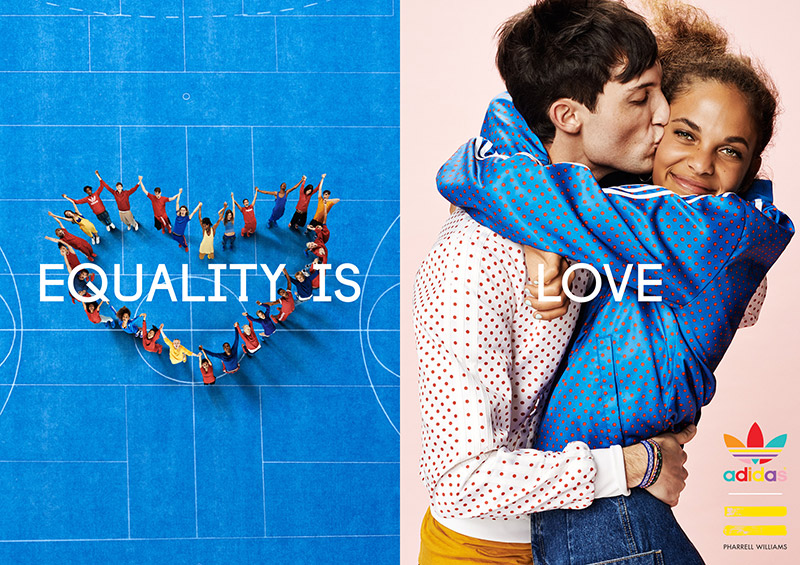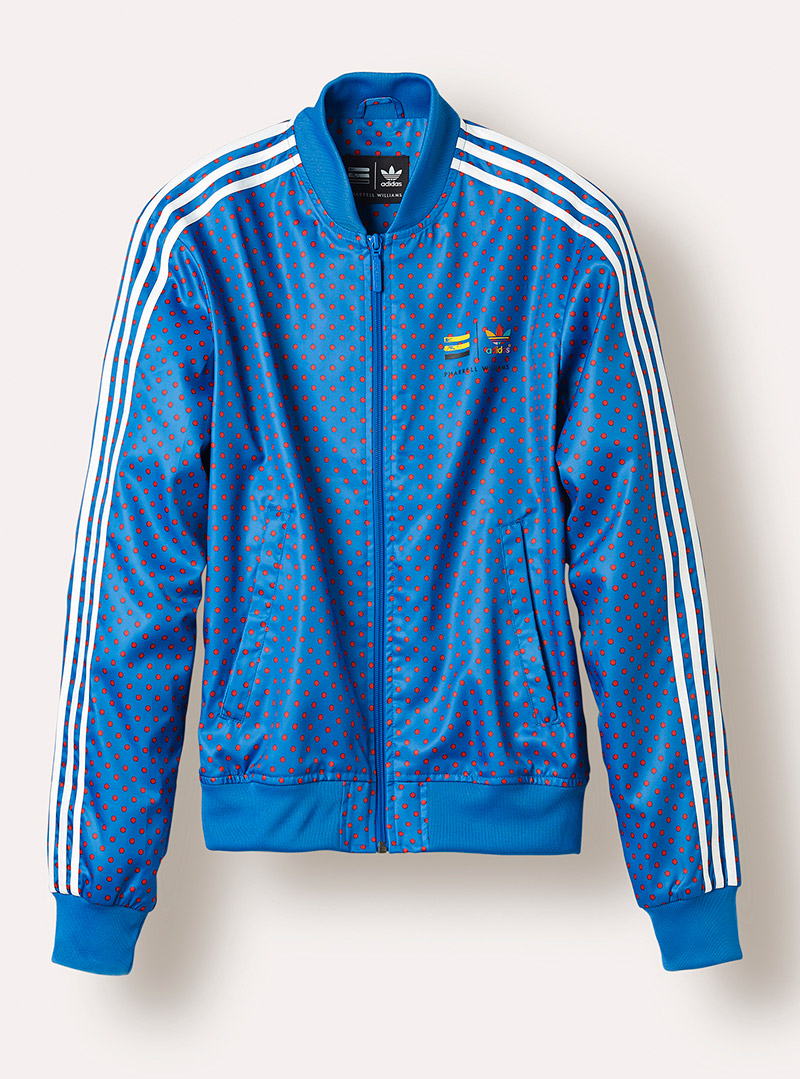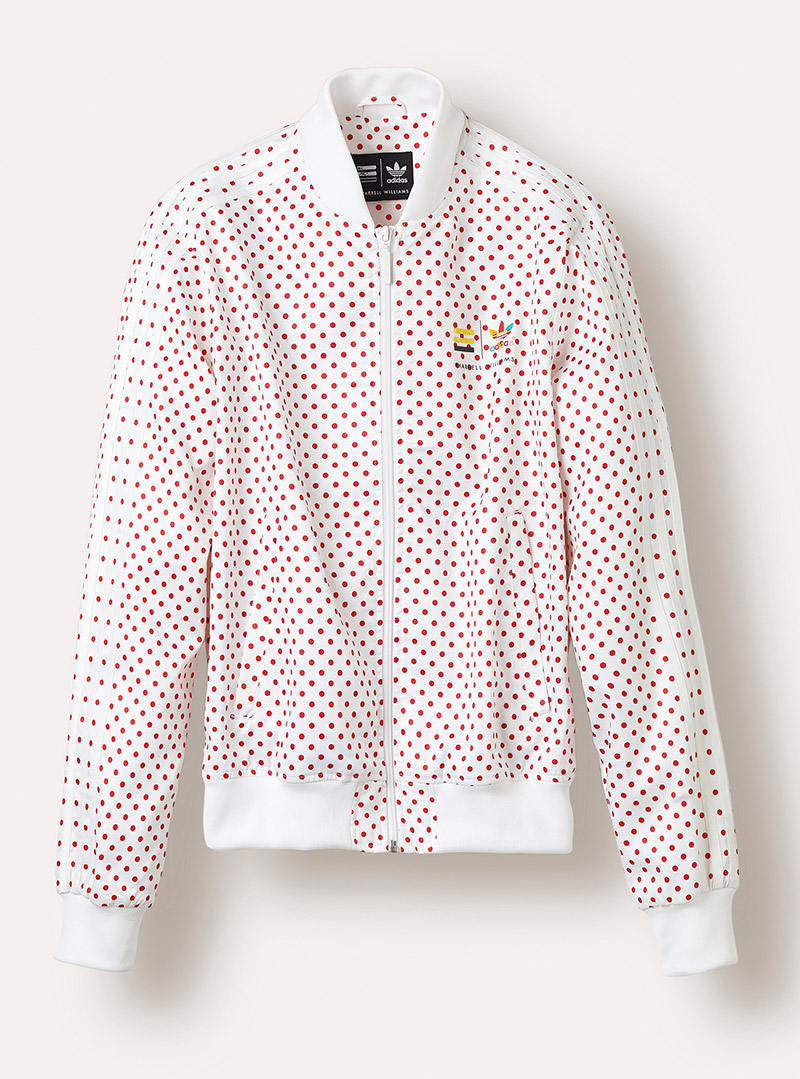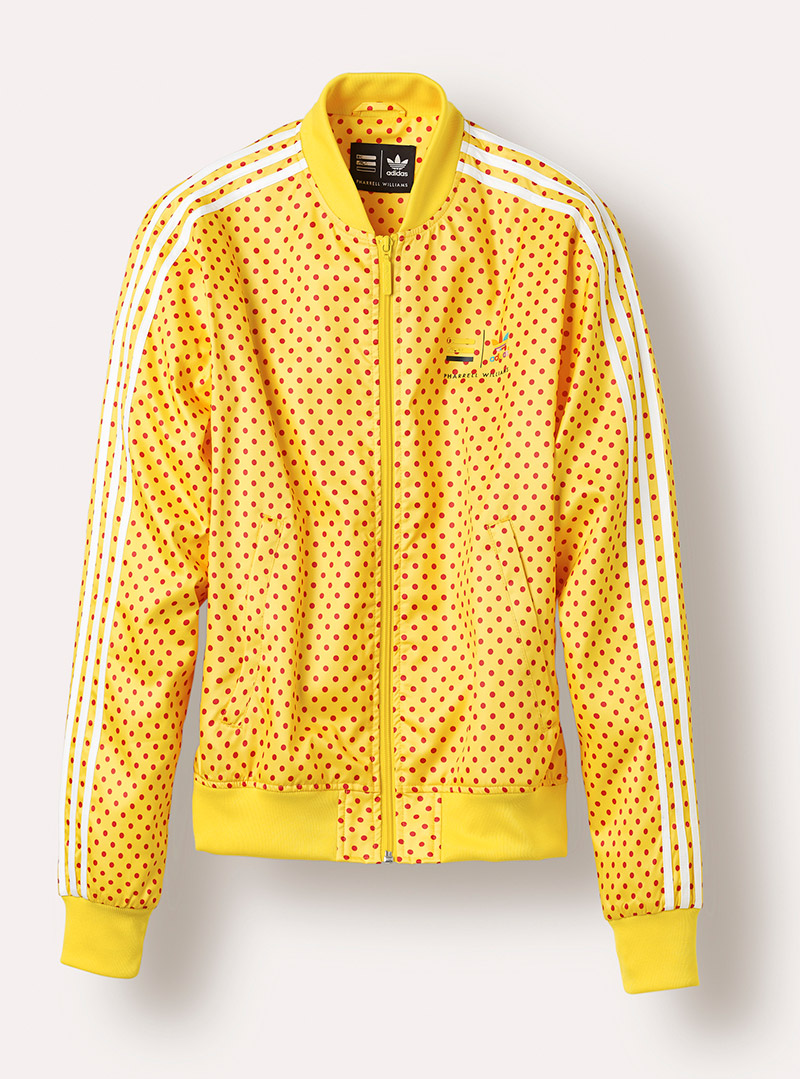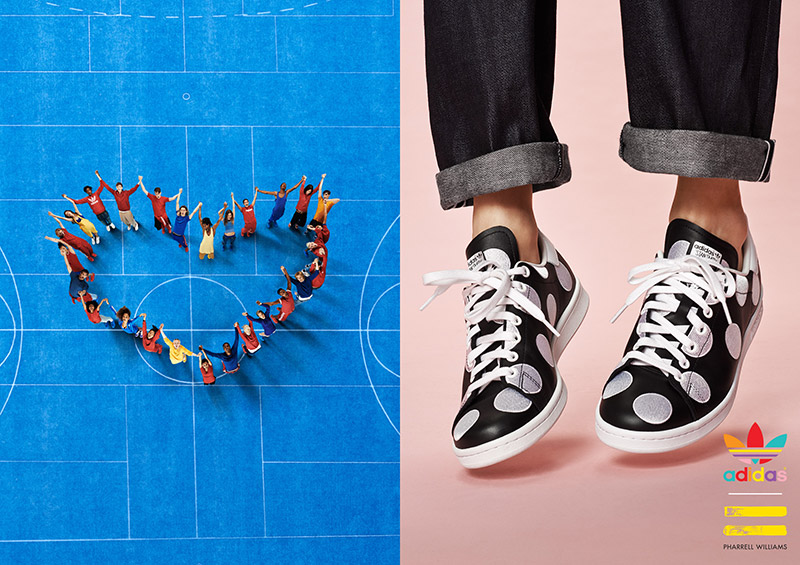 Cultural leader, Pharrell Williams continues exploring his ongoing love affair with two of adidas' most celebrated design icons: the Superstar Track Jacket and the Stan Smith sneaker. The final adidas Originals = PHARRELL WILLIAMS product delivery for 2014 – with additional drops to follow in 2015 – finds Pharrell toying with the classic polka dot: a bold, fun print motif that signals both energy and joy.
On November 28th, two different 'Polka Dot Packs' are being launched in-stores worldwide, with both assortments experimenting with different colors; fabrics and dot size proportions. One, showcasing a larger size polka dot throughout, offers Track Jackets and Stan Smith sneakers in 3 different shades each cut from fine leathers. In this edition, white dots are spread across both the footwear and jackets, applied over a background of red, blue or black.
The other, simultaneously timed 'dot' delivery features a smaller scale dot, printed in red. While the Stan Smith shoes in this assortment are leather, the track jackets are offered in satin. Both jackets and trainers are ranged in a palette of yellow with red micro-dots; blue with red micro-dots; and a fresh white, also featuring the smaller sized red dots.
The campaign artwork accompanying these deliveries plays off the same optimistic and playful spirit of the spotted product. Once again captured through the lens of photographer, Ryan McGinley, art directed by Lloyd & Co. and styled by editor, Jay Massacret, the campaign visuals intend to express the most profound joy of all: love. Aerial shots of the same group of millennials – first seen in the Tennis Campaign / Equal Sign images – reveal the group has united once more, this time in the shape of a heart. This heart formation expresses the importance of love, respect and the power created through unconditional acceptance.
Available HERE!