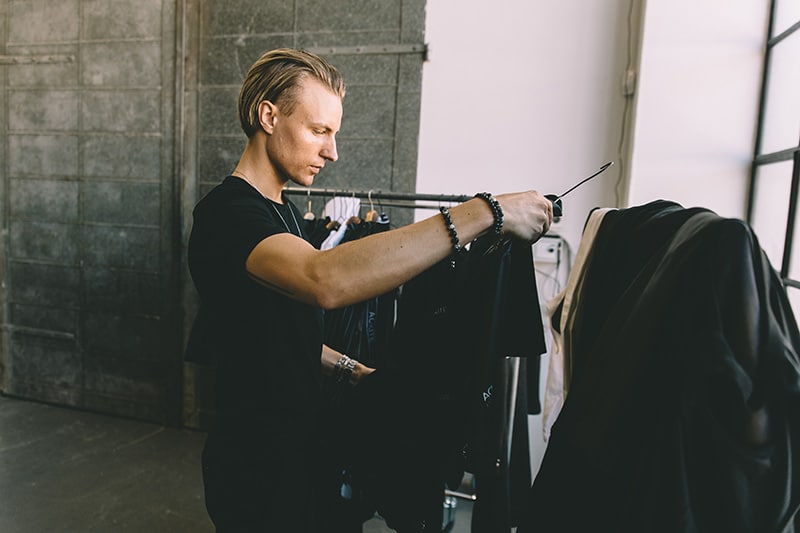 Morten Rasmussen grew up in Denmark in what he calls "a very ambitious and creative family", who taught him the value of hard work and always encouraged him to be whatever he wanted. Constantly obsessed over creating something unique and seeing it come to life, he vividly remembers when as a kid he convinced his parents to stop in Milan during a vacation trip, right in time to somehow attend his first show. Surely they were not taken by surprise when he pursued a career in fashion going straight to work as a buyer, sales associate, and production manager even if he hadn't any educational background in the field, and achieved to turn his passion into a proper job, a privilege he assures he doesn't take for granted. It was in 2017 that he made a step forward launching ACKITE in Aarhus, West Denmark, a brand he describes in three words as "creative, ambitious, different", which is going to expand its business also in Sweden, Germany, and France, and hit stores in June with his latest collection titled INDUSTRIAL.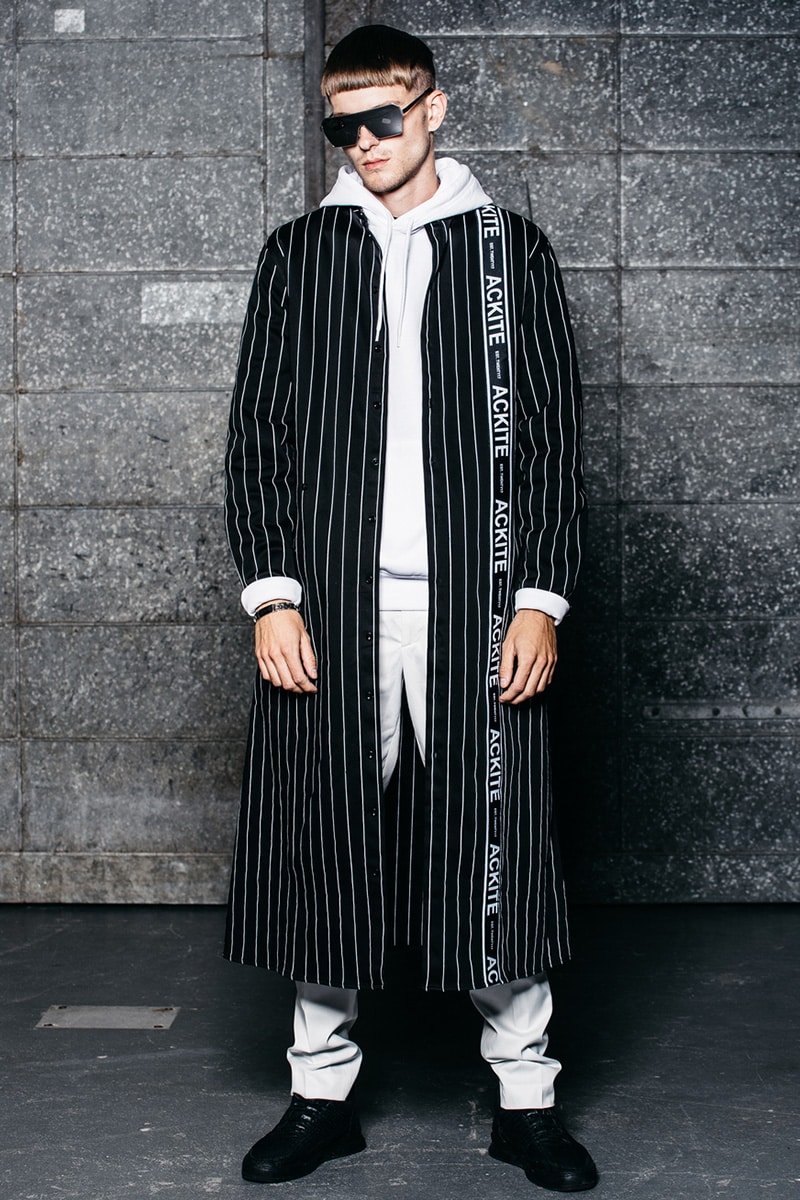 Why did you decide to start your own label and why in Aarhus?
I decided to launch ACKITE mostly because I felt in the business the need for a brand that had a more transparent approach to the designing phases. It all happened at the end of last year and I choose to do it in Aarhus, a city of culture and art.
ACKITE blends parts of the words black and white. Why are you so interested in the comparison between the two?
The brand is all about gathering people, no matter their culture, gender, background or color, and black and white embody each individual's differences. Through storytelling, I want to make everybody embrace the diversity in the world connect with each other.
Your designs are all unisex, why?
I opted for making all our pieces unisex instead of creating a male line and a female one because I don't want to separate either the genders or the colors. ACKITE is both black and white, and I mean to show that in each of our unisex collections.
Aarhus: how does the architecture of the city inspire your work?
I definitely get inspiration from the city. Our newest collection INDUSTRIAL is connected to the raw and industrial environment of the harbor, my favorite spot to go finding new ideas and where our office and showroom are based. Yet, it is the people that inspire me the most. I love hearing their stories and working with them, and I do believe that to achieve great success you need to surround yourself with people of interest.
From 'AMOUR' to 'INDUSTRIAL': which is the fil rouge between your two latest collections?
Each collection has its unique touch and its own story, yet they are all linked someway. AMOUR, which is the French word for love, was the build-up for what came next. It features allover prints aimed to show the love for all mankind and it is a combination of streetwear and casual clothing, something that infuses INDUSTRIAL too.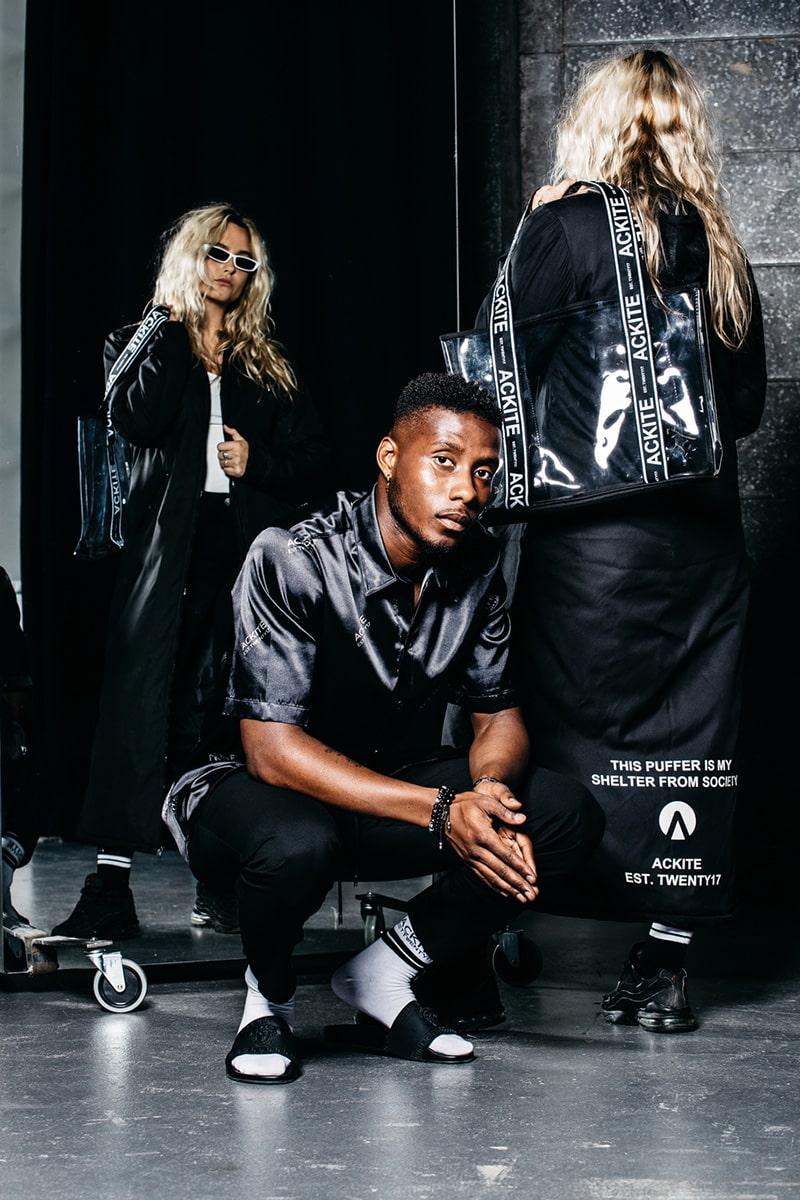 Apart from the next collection, do you have any upcoming projects related to the brand?
Our goal for the future is to always improve. Besides this, we are always searching for new and exciting collaborations, like the one coming up with a big name in the business that we are looking forward to revealing soon.
Do you think a Danish generation is becoming stronger in the industry?
I do! I see there are many talented designers in Denmark, and I hope that the Danish fashion scene will be even more recognized in the future.
What does in the world mostly interest you to the point you put it into your clothes?
Culture, humanity, and diversity.